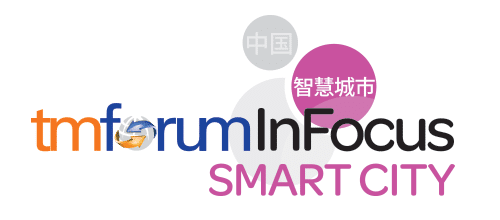 Smart City InFocus 2016: Yinchuan
Wednesday, September 7, 2016 from 9:00am to
Friday, September 9, 2016 from 6:00pm
Yinchuan, China
Government officials and C-level executives came together from around the world for an exclusive 3-day conference in Yinchuan, the premier Smart City capital of China.
Join the Smart City LinkedIn group
In partnership with the City of Yinchuan and ZTEsoft, TM Forum Smart City InFocus 2016 brought together over 800 C-level executives and government officials from across the global smart city ecosystem to network, learn and exchange ideas across a three-day interactive conference program. This year's event looked at building sustainable smart cities and offering end-to-end smart services for citizens.
The three-day conference comprised:
7 September

Smart Yinchuan city tour
VIP dinner and welcome

8 September

Day one of the conference program featuring keynote speakers, panel discussions and interactive roundtable discussions
Networking cocktail reception

9 September

Day two of the conference program
Catalyst (proof-of-concept) tours
Networking cocktail reception
Key conference topics included:
Creating engaged and collaborative cities
Building the Smart City foundation
Creating smarter cities with big data and analytics
Greenfield Smart City development
Smart Mobility
Smart Energy 
Smart Health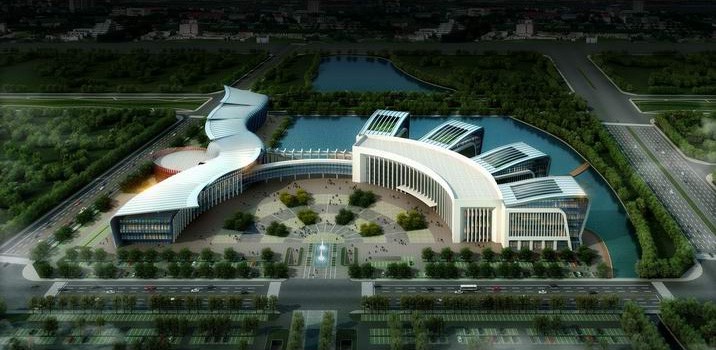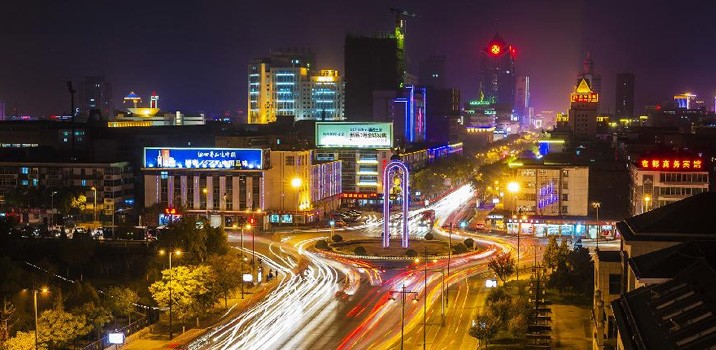 30+ exclusive international speakers • 100+ Smart Cities represented • 800+ senior delegates.
Download Presentations 

Where the presentation is available for download, simply click on 'Download Presentation'
Thursday, September 8
Chairman: Carl Piva, VP Strategic Programs, TM Forum
KEYNOTE: Smart City, Wonderful Life
Guo Baichun, Vice Mayor, City of Yinchuan
KEYNOTE: Evolution of smart cities in the M-ICT 2.0 era 
Jane Chen, CIO & CSO, ZTE
KEYNOTE: Building an Ecosystem of Ecosystems: The City as a Platform
The social and economic imperatives for cities to become smarter
The city as a platform – embracing digitalization, openness, and a common architecture
The critical importance of collaboration – shaping the future together, for the benefit of all
Peter Sany, CEO & President, TM Forum
KEYNOTE: How SmartCATalonia aims to transform Catalonia into a smart region
Understanding the benefits of having a smart strategy at the country level to develop smart initiatives in different fields
Defining a smart strategy at national level in order to avoid isolated smart cities – defining standards that are valid across our country and also across the world
SmartCATalonia's role in minimizing the effect of the digital revolution and creating new jobs
Examining how SmartCATalonia wants to transform public services, putting the citizen in the center of our actions and decisions
 Jordi Puigneró, Secretary for ICT Governance, Generalitat de Catalunya
KEYNOTE: Vision and opportunity for the Smart City in Pakistan
Abrar Hussein, Joint Secretary, Ministry of Information Technology, Government, Pakistan
BUILDING THE SMART CITY FOUNDATION
CASE STUDY: SmartATL – A Smart City overview and road map
Metro Atlanta – overview and challenges facing the city
Highlighting 3 key applications for data generated by Smart Cities
Enabling a Smart City data economy
Implementation approach and governance
Smart City maturity and benchmark
Torri Martin, Director, SMARTATL, City of Atlanta
CASE STUDY: Building a smarter city in Silicon Valley
What motivates the need for a smart city in Silicon Valley?
How we leverage our local and regional assets
The lessons of our work so far
What do we plan to do in the future?
Jonathan Reichental, CIO, City of Palo Alto
FIRESIDE CHAT: A Retrospective – the first CTO of New York City
Minerva Tantoco, former CTO, New York City
CASE STUDY: Achieving organizational and cultural change within city governments
Setting ambitious organizational goals and targets such as zero carbon and zero waste (as Phoenix has done) sets the stage for innovation and Smart City technologies
How driverless cars (now being piloted in Phoenix) will transform roads and transportation systems of the future and assist the transition to carbon neutral cities
How cities once far behind business for innovation are now global leaders in innovation
Karen Peters, Deputy City Manager, City Manager Office, City of Phoenix
EXPERT INSIGHT: Defining Smart City governance
Why new modes of governance are needed for smart cities
Defining your smart city vision and strategy
Developing a dedicated organization – what new roles and skills are required?
Integrating processes for smart city projects
Creating a Smart City ecosystem through different types of private-public partnership
Dr. Igor Calzada, Senior Research Fellow & Lecturer in Urban Transformations, University of Oxford
CREATING ENGAGED, COLLABORATIVE AND INNOVATIVE CITIES

CASE STUDY: How innovation is contributing to Brisbane as a New World City
Providing a profile of Brisbane – what makes it unique?
Outlining the vision for the New World City
Exploring the role innovation will play
What Council has done to foster and promote innovation and economic development
What works what doesn't? – lessons learnt
Sarma Rajaraman, CIO, City of Brisbane
CASE STUDY: An introduction to Digital Bonn
Goodarz Mahbobi, Chairman of Advisory & Innovation Board, Digital Bonn & CEO, Axxessio
CASE STUDY: Developing a new business model for the PPP smart city
How can local government secure sufficient budget for smart city development?
Understanding how local Government can collaborate intensively with other sectors – exploring the terms of ABCG Collaboration (Academy, Business, Community and Government)
Determining how operators can propose a new PPP business model and help local government establish joint cooperation
How can the private sector and the government grow and develop sustainable cities?
Sigit Hadi Prayoga, Vice Chairman TELKOM SmartCity Nusantara, TELKOM Indonesia
CASE STUDY: Humanizing Smart Cities
Examining how these technologies will affect the lives of residents or how they will make like materially better in the city
Adopting an experimental approach in which the technology is actively trialed or prototyped to test the impact of these technologies in the community
Outlining how the Mayor's Office of New Urban Mechanics is conducting this experimentation
Nigel Jacob, Co-Chair, Mayor's Office of New Urban Mechanics, City of Boston
FIRESIDE CHAT: Multi-agency and industry partnerships to grow the smart city
This fireside chat will discuss how a city can partner with local stakeholders and the ICT industry to realize its smart city vision. We will discuss the types of collaboration required to successfully navigate the urban innovation landscape and how the Smart City Forum can play a supporting role along this journey.
Paul Wilson, Managing Director, Bristol Is Open                
Carl Piva, VP Strategic Programs, TM Forum
CASE STUDY: DigiTel" – A personalized, interest and location-based city for you
Introducing the Digi-Tel Residents Club and the City Card – the next step in municipal services and communications
Leveraging a personalized digital communications network that is interest, site and life situation-based and focuses on our residents
Using residents' their unique profile to offer information, a wide variety of special deals at cultural venues, sports arenas and other places
Offering customized digital services that enable residents to carry out transactions with the Municipality – at any time and from any place
Zohar Sharon, Chief Knowledge Officer, City of Tel Aviv
EXPERT INSIGHT: Science in Smart Cities
From data to phenomenology
Research pipeline serving the government
Balancing research and development
Masoud Ghandehari, Associate Professor, New York University
PANEL: Meeting the needs of smart citizens
How are citizens' behavior, expectations and needs likely to change as technology evolves?
How can technology be leveraged to improve the quality of life of citizens?
How is the relationship between city governments and citizens changing as citizens become more empowered through technology?
How can cities engage and work with communities to ensure that the needs of citizens are met?
How can citizens participate in co-creating their smart city?
Panelists:
Paul Pisasale, Mayor, City of Ipswich (Australia)
Jorge Muñoz Wells, Mayor, City of Miraflores (Peru)
Frederique Macarez, Mayor and Vice-President, City of Saint-Quentin (France)
Christian Tordo, Deputy Mayor in charge of Economic Development, Digital Innovation and Urbanism, City of Nice (France)
Friday, September 9
Chairman: Carl Piva, VP Strategic Programs, TM Forum
SPOTLIGHT ON GREENFIELD CITIES
CASE STUDY: Revitalizing Waterfront Toronto – putting people at the heart of smart cities
Embracing smart technology as a key driver for its economic development and social policy Exploring the enabling infrastructure that has been established for North America's largest urban revitalization initiative
Understanding how a people-centered approach is helping to create a world-leading smart city exemplar
Addressing the data and technology continuum, smart strategies for economic development to drive innovation and partnership
Rob Meikle, CIO, City of Toronto
Case Study: Masdar City – a "Green Print" for sustainable development
Assessing Masdar City as a living ecosystem advancing and commercializing renewable urban design technologies    
Measuring the performance and potential of a cluster of sustainable, energy efficient buildings
Developing buildings that reduce energy and water consumption and carbon emissions  
Providing a working laboratory to monitor and study how cities use, conserve and share resources
Anthony Mallows, Executive Director, Masdar City
CASE STUDY: The Making of Dholera – India's largest Greenfield Smart City
Jagdish Salgaonkar, Senior Vice President and Major Programs Head, AECOM
Alkesh Kumar Sharma, CEO&MD, DMIC (Delhi Mumbai Industrial Corridor)
CREATING SMARTER CITIES WITH BIG DATA, ANALYTICS & IOT
CASE STUDY: Data at the heart of Smart City – The Milton Keynes story
Milton Keynes as a growing city with a smart history
Data innovation – why is it important
Building an innovation environment that is open to all
Alan Fletcher, Chief Liaison Officer, MK:Smart
CASE STUDY: Leveraging big data and analytics for smart city transformation and improved decision making
Strategic location of big data in Johannesburg
Smart City strategy for the City of Johannesburg
Cascading of data from city strategy to service delivery and budgeted implementation plan for the City of Johannesburg
Looking forward – using Big Data to monitor Smart City Initiatives
Tinashe Mushayanyama, Director Research & Strategic Information,  City of Johannesburg
Zayd Ebrahim, Director of Research, City of Johannesburg
CASE STUDY: Open data driven emergencies
Using open data & real time data to manage emergencies in Buenos Aires´s City
Re-using government infrastructure to gather real time data
Empowering government areas by sharing information
Citizen participation and collaboration to leverage government information
Martín Alalú, Open Government Director, Province of Buenos Aires
CASE STUDY: Renewing city services and enabling new business opportunities by opening public data
The challenge – smart cities produce increasing amount of digital data, which requires new and better ways for efficient utilization
The Six City Strategy – National spearhead project for opening and standardizing data for better services and business opportunities
Proven results – Increasing amount of open data, APIs, City2City collaboration, new solutions and business opportunities
Scale globally – The best scalable results come from a global City2City collaboration leading to common standards and APIs
Jarkko Oksala, CIO, City of Tampere
CASE STUDY: IoT & Smart Cities: Challenges and opportunities for regulators
Providing an overview of Singapore's Smart Nation initiative
Examining the policy challenges that Singapore is facing
Creating a regulatory framework for IoT – security, personal data protection, standards, licensing and spectrum allocation 
Ken-Wei Chng, Centre Director (China), Infocomm Development Authority of Singapore (IDA) & 1st Secretary, Embassy of the Republic of Singapore, Beijing, China
EXPERT INSIGHT: Cities as platforms for innovation and growth – the need for common de-facto standards
The need for real-time open data describing what is going on in the city
Does open data mean free data?  – Cities as the ultimate enabler of the Data Economy
Building a sustainable market for smart cities – the need for common standards
FIWARE and TM Forum APIs – setting up the technology foundation for next-generation smart cities
The Open and Agile Smart Cities (OASC) initiative – bringing cities together towards common standards
       Juanjo Hierro, Chief Architect – FIWARE Platform, FIWARE
Accelerating urban innovation with a city platform based on TM Forum APIs
The Smart City Forum, ZTE and the City of Yinchuan has created an Innovation Center to accelerate urban innovation in China and around the world. This session will offer a snapshot of how a city platform based on TM Forum APIs can help drive the 'Economy of Data' approach for the benefit of its citizens based on live data from Yinchuan.
George Zhang, Marketing Director, ZTEsoft
SMART MOBILITY
CASE STUDY: Making people happy through smart mobility
Smart Mobility – outlining the main themes
Dubai Smart City strategy – key driver for smart mobility
RTA Corporate Strategy – happiness is central
Smart Mobility for Dubai – spreading happiness
Smart travel choices through RTA smart apps
Smart city projects of RTA – highlighting a few examples
Abdulla Ali Al-Madani, CEO, Corporate Technology Support Services, Roads & Transport Authority Dubai
PANEL: Exploring the future of smart mobility
How will urban transport evolve in the next 5 years?
How can ITS technology be leveraged to deliver smart mobility?
How can transport data be used to create new public services and tools?
What is the potential of Mobility as a Service (MaaS) to meet the diverse transport needs of citizens?
Panelists:
Abdulla Ali Al-Madani, CEO, Corporate Technology Support Services, Roads & Transport Authority Dubai
Projjal Dutta, Director, Sustainability Initiatives, Metropolitan Transportation Authority New York
Sami Pippuri, CTO, MaaS Global
SMART ENERGY 
Enabling Smart Energy communities
Examining the global megatrends turning the energy world upside down
Providing insights into LichtBlick's VPP (Virtual Power Plant)
Enabling tenants to benefit from solar energy
Energy sharing in communities and smart cities
Dieter Waffel, CEO, AllMerus Energy 
Engaging Great Britain in smart energy
The smart meter rollout in Great Britain
Examining how the national campaign is engaging consumers
Supporting everyone through the installation process
Driving behaviour change in energy use
Rob Smith, Head of Policy and Public Affairs, Smart Energy GB
SMART HEALTH
CASE STUDY: IoT-based healthcare services and incubation project
Providing current status and trends on global IoT healthcare products, platforms and services
Providing an overview on IoT-based healthcare services and incubation project of Daegu City, Korea
Addressing IoT and healthcare standards, and strategy for building open healthcare platform
Introducing IoT-based healthcare services using open healthcare platform and big data analytics
Jong-Tae Park, Professor, Kyungpook National University & Director, IoT-based Healthcare Services and Incubation Project, Daegu City
LOOKING TO THE FUTURE
      CXO PANEL: The Smart City of the future
What trends are emerging around the smart cities movement?
How will smart city technology evolve?
How will IoT impact smart city development?
What services would make cities more sustainable and viable for the future?
What will the open smart city interoperability environment look like?
How will smart city ecosystems develop?
Jessie Adcock, Chief Digital Officer, City of Vancouver
Jong-Sung Hwang, Vice President, ICT Policy Group, National Information Society Agency (Korea)
Shawn Slack, Chief Information Officer, City of Mississauga
Ron Zimmer, CABA President & CEO, Continental Automated Buildings Association (CABA)
Speakers
City of Yinchuan
Yinchuan is the capital of the Ningxia Hui Autonomous Region, People's Republic of China, and former capital of the Western Xia Empire of the Tanguts. It has an area of 4,467 km (2,776 mi) and the city alone has a population of 1.99 million. The name of the city literally means "silver river."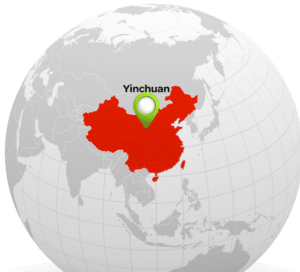 Thanks to the Yellow River, Yinchuan enjoys beautiful natural sceneries and favourable conditions for agriculture and has long earned the fame of a "River Side City in the Northwest" and "Home to Fishes and Rice". Yinchuan is now the permanent site for China-Arab Expo which is an international platform for cultural and economic exchanges between China and Arab countries.
Yinchuan Smart City and ZTEsoft were recognized for their exceptional development and acceleration of smart city potential by China's National Pilot Smart City, the number one smart city in the world. Their work is enabled by ZTEsoft's ZSmart products, which are based on TM Forum's Frameworx™ suite of digital business best practices and standards and being used to enable innovation through intelligent data analytics.