Smart City Ambassadors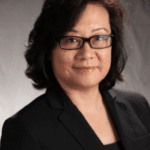 Minerva Tantoco, Chief Technology Officer, www.citystrategiesllc.com

From tech start-ups to large enterprises, to government, Ms. Minerva Tantoco is focused on applied innovation, creating future-facing tech strategies and implementing them to build great businesses that turn strategy into reality. Ms. Tantoco holds four US patents on intelligent workflow. Minerva Tantoco most recently served as New York City's first-ever Chief Technology Officer (CTO).
Appointed in 2014, Tantoco directed the Mayor's Office of Technology and Innovation. As CTO, Tantoco launched groundbreaking initiatives in smart city policy and government tech, such as LinkNYC, CSforAll, Neighborhoods.NYC, the first-ever IoT Guidelines for New York City, and NYC's Smart+Equitable City Strategy. Based on Ms. Tantoco's initiatives as CTO, the City of New York was chosen as the Best Smart City of 2016 by the jury of the sixth edition of the Global Smart City Awards, announced at the Smart City Expo World Congress to recognize the most outstanding initiatives and projects in the urban innovation and transformation industry.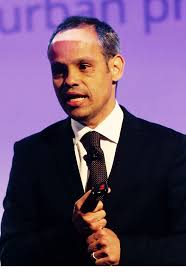 Renato de Castro, Smart City Expert, www.renatodecastro.com/

Founder and board member of City SmartUp project to foster Smart Business and Investments between Smart Cities in Europe, South America and Asia Senior vice president for smart city investments at CrefInc – Commercial Real Estate Financing Inc. an american equity infusion & grant funding bank based in Pennsylvania, US. Member of the global advisory board of Leading Cities NGO, located in Boston, US; advisory board of Architect Corner, from Hyderabad, India and advisory board of Smart Cities Asia 2016, Kuala Lumpur, Malaysia International advisor for WEGO – The World e-Governments Organization of Cities and Local Governments, in Seoul. Founder, board member and Senior consultant at Baumann Consultancy Network for Smart Cities projects and internationalization strategies.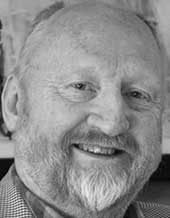 Professor Paul J Morrissey, Co-founder & Partner, TeleMedia Strategy Group, LLC

Paul is a Veteran Technology Entrepreneur, he has created, enabled and sold a series of successful International Telecommunications, Technology Operations, Software and Consultancy practice and continues to invest in early stage entities. He is a recognised International expert on Big Data Analytics, Data Forensics, Customer Experience Management, NGOSS, SaaS hosting and Media distribution systems and brings his technology expertise to the companies he participates in. He also acts as Chairman of several companies in the Digital Content, Games and Wealth Management sectors as well as continuing his work in the Design, Build and Operations of advanced Telecommunications and Data Centres enterprise organisations, working closely with VC's to secure funding and drive these entities to profit. In 2010 he was awarded a Professorship by the School of Mathematics and Computing at Liverpool John Moores University in the UK for work surrounding University technology 'spin-out' companies. He is a Fellow of the Institute of Engineering and Technology (IET).