Smart City Innovation Centers
TM Forum's vision is to create 10 innovation centers across leading cities around the world. The innovation centers will accelerate the development and adoption of smart city models, standards, and best practices, for the benefit of cities and municipalities the world over. They will act as a focal point within the city and drive adoption of smart city initiatives.
First innovation center launched
TM Forum, ZTEsoft, and the Yinchuan Municipal Government have jointly announced a collaboration for the creation of a Smart Innovation Center in the City of Yinchuan, China. On 11 September 2015, the Innovation Center was formally launched, representing a groundbreaking, first of its kind multi-party international effort.
Yinchuan Smart City and ZTEsoft were recently recognized by TM Forum – an independent non-profit global industry association – for their exceptional development and acceleration of smart city potential by China's National Pilot Smart City, the number one smart city in China. Their work is enabled by ZTEsoft's ZSmart products, which are based on TM Forum's Frameworx™ suite of digital business best practices and standards and being used to enable innovation through intelligent data analytics.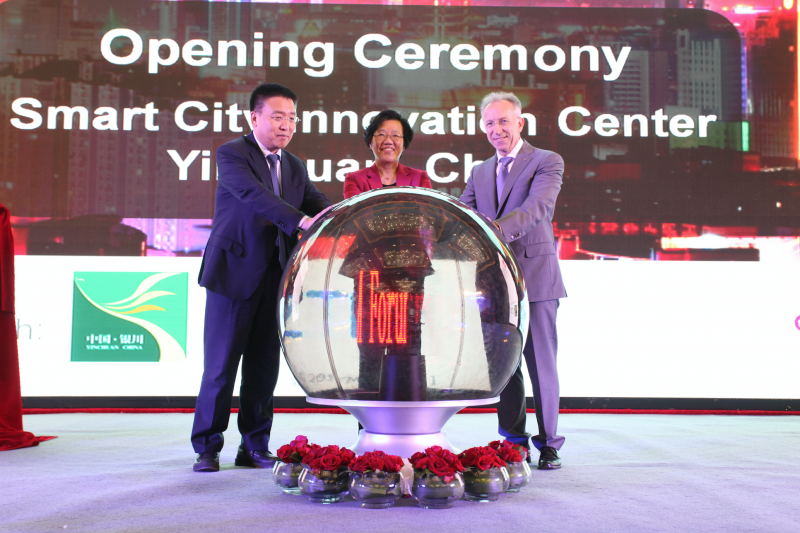 "[The TM Forum] Frameworx implementation methodology helped us to bring the various services together and provided an established methodology for us to better manage the service development and implementation process…We designed fulfillment and assurance processes, such as customer interface management, order handling, service problem management, inventory and service quality management, which were based on TM Forum's Business Process Framework" – Jane Chen, Chairman, ZTEsoft