TM Forum's Distinguished Fellows are individuals committed to advancing the principles of TM Forum and contributing to its technical excellence.
This prestigious award is given out to those who have:
A lengthy and sustained record of service to TM Forum and the industry
Contributed to the development of TM Forum best practices and standards through collaboration
Demonstrated leadership and teamwork
Shown a commitment to helping advance the principles of TM Forum in the industry
A proven track record of achievements and accomplishments
Recipients of TM Forum's Distinguished Fellows Award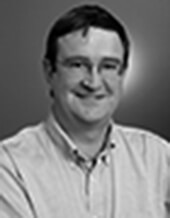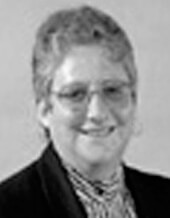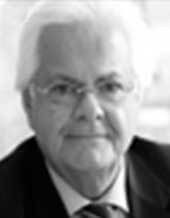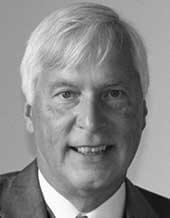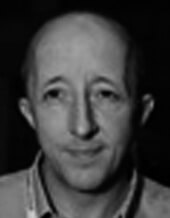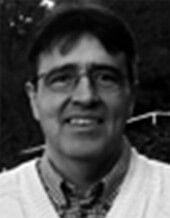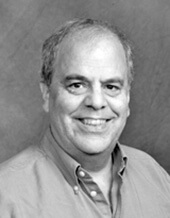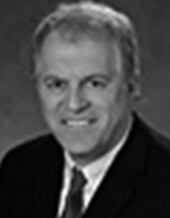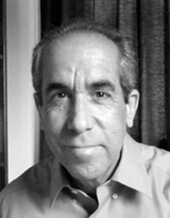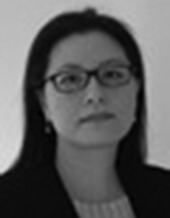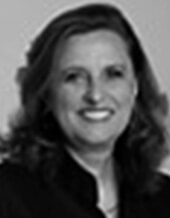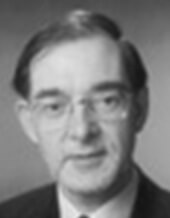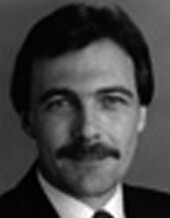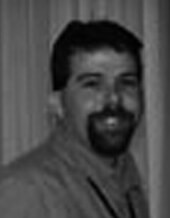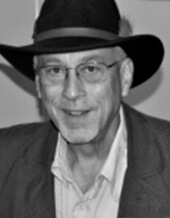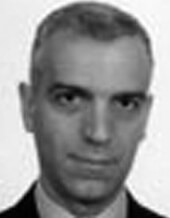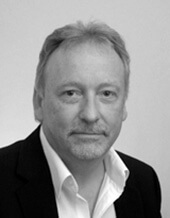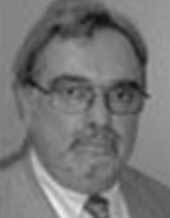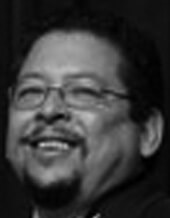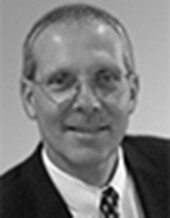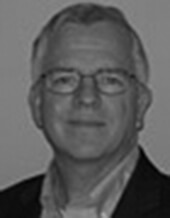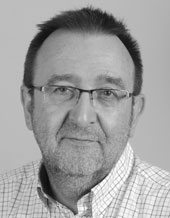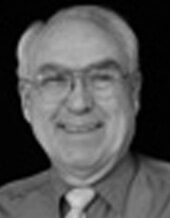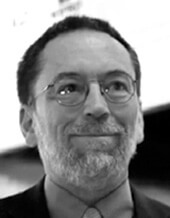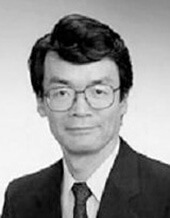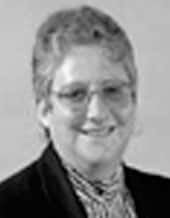 Roberta Cohen
Sr. Group VP, Telcordia Technologies
Robbie was an active team leader and member during the founding years of TM Forum when she was with AT&T and Bell Labs. She also played an active role while at Lucent Technologies. In addition to the Forum, Robbie has been a Board member of the IEEE and received numerous other industry awards for her significant contributions.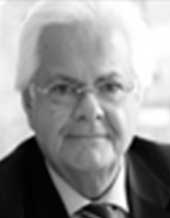 Jon Collins
Vice President of Telcordia
Jon Collins is the Vice President of Telcordia responsible for the Middle East, Africa and Mediterranean regions. Prior to joining Telcordia, Jon was Managing Director of Syndesis in EMEA and earlier held senior positions in the European businesses of AT&T including sales leadership of their Enterprise Business unit and Managing Director of their satellite communications interests.
With over 30 years in the Telecomms Industry, working for both carriers and suppliers, Jon has achieved measureable success in a number of challenging assignments. In the TeleManagement Forum, he served on the Board and the Executive Committee and was chair of the Finance sub-Committee.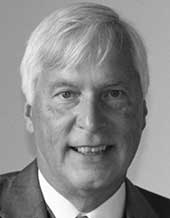 Phil Dance
Managing Director, Technology Exploitation – BT
Phil Dance has over thirty years experience in the Telecommunications industry. He has worked in all parts of the Telco value chain and has held positions as the CIO of BT Wholesale, Executive Director of 21CN and CIO for Technology for BT Group. He has championed standards as the way forward for reliable and best cost solutions for customers and has played a lead role in focusing the TM Forum on the challenges of media and cloud based software services to the traditional telco model.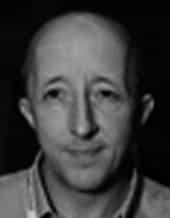 Nigel Davis
Architect, Ciena
Nigel has worked in telecoms for 30 years starting on optical amplifier design and progressing through delivery of control systems to network management architecture. Nigel currently is co-leader of the Frameworx Architecture Steering Team.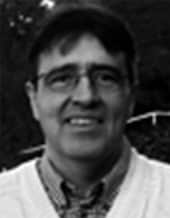 Marc Flauw
Chief Architect at HP
Marc is the chief architect of the OSS-Transformation group within HP CMS Product & Solutions, responsible for developing architectures for the OSS solutions. He is also an HP Distinguished Technologist.
Marc has over 25 years of experience in the IT and Communications industry holding various positions in software engineering and architecture.
Marc is currently leading the Resource & Service Assurance team within the TM Forum Integration Program and is an active member of several other TM Forum technical programs.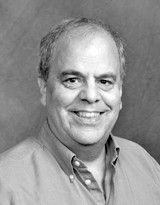 Joel Fleck
Chief Architect at HP
Joel is responsible for developing strategic architectures for communications industry solutions and the associated standards. Supporting this role, Joel serves as a Board Advisor to the TM Forum Board of Directors, is an active member of the NGOSS Architecture Red Team, leading efforts in defining the NGOSS Distribution and Transparency Services, the NGOSS Use Cases, and the NGOSS Methodology. In addition, Joel led the Phase I NGOSS TNA effort. Previously at HP, Joel served as Senior Consultant responsible for solution integration architectures for the communications industry with particular emphasis on the global wireless industry. Prior to joining HP, Joel worked 16 years at Bell Labs and Bellcore as Manager and Lead Architect for such NGOSS foundational architectures as INA, XIS and NGS. Click here to learn more on Joel from his personal spotlight.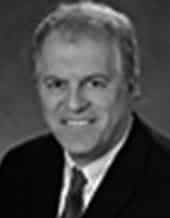 Tom Forsyth
Director of Marketing, Service Delivery Solutions, Telcordia Technologies
Tom is responsible for Industry Marketing, Analyst Relations and Digital Marketing.
With nearly 30 years of experience in manufacturing, design and network operation, Tom has been with Telcordia for the past six years, where he has been focused on establishing the company's footprint in the value-added services mobility space.
Previously, Tom had a number of Senior roles in the Operations and Engineering Departments of Orange UK.
A past member of the Board of Trustees of the TM Forum, Tom had spells as both Secretary and Vice-chairman. During his time with the TMF, he sponsored the SQM project team and catalyst and helped champion the organization's move into mobile. He has recently been involved with the Content Encounter, leading the marketing activities of the advertising track and promoting the work at conferences around the globe.
In addition to his work with the TM Forum, Tom has a long history in standards work, spending more than 15 years working on the GSM standardization process. In that capacity, he served as chairman of the group writing the mobile type approval specifications and was the first vice chairman of the GSM MoU (now GSMA) Terminals Working Group.
Tom holds a B.Sc. in Electronics and Physics from the University of Edinburgh and is a Chartered Engineer.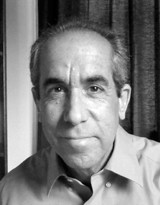 Dr. Stephen Fratini
Senior Engineer at Telcordia Technologies and Chair of the TM Forum Interface Program
Steve has been an active member of the TM Forum since 1996 during which time he has been the leader of the MTOSI team, director of the mTOP program and currently chair of the TM Forum Interface Program. He wrote the initial proposal that started the MTOSI work and became the first leader of the MTOSI team. Steve was instrumental in establishing the TM Forum Interface Program that brought together all the TM Forum interface work (i.e., MTNM, MTOSI, OSS/J, IPDR and CO~OP) under one umbrella program. Steve is also an active contributor to a number of other working groups and has been an excellent ambassador for the TM Forum.
Steve holds a PhD in Mathematics from Drexel University and was an Assistant Professor of Mathematics before moving over to the telecommunications industry.

Elaine Haher
Strategic Product Manager at Ericsson
Elaine pioneered the adoption of TM Forum's Open APIs both in the Catalyst program and within Ericsson. She led a series of Catalyst projects including the award-winning smart health Catalysts. Throughout the years, Elaine has driven the extensive and important work in the area of catalog management across a number of Forum programs. See her interview.
Jenny Huang
OSS/BSS Strategic Standards Convener, AT&T Inc
Jenny sets the strategic policies for AT&T's influence and adoption of the critical industry standards that unite next-generation infrastructure and next-generation operations and business practices to facilitate the creation and expansion of new services. Jenny is uniquely suited to support this mission by her background in software engineering; on joining AT&T in the mid 80's, she worked on software projects ranging from Unix kernel development, OSI and IP protocol implementations to enterprise applications design.
Jenny has been active in the TM Forum since 2000, where she was instrumental in the creation of several TM Form strategic programs focused on OSS/BSS evolution. She has led initiatives such as the Services over IP (SoIP), NGN Management and the Service Delivery Framework teams. Jenny is also active in groups such as TM Forum Industry Group Advisory Council (IGAC) and co-chairing the Object Management Group (OMG) Telecom Group.
Jenny holds a Bachelor Degree in Economics and a Master Degree in Computer Science, and her insightful systems design skills are combined with practical hands on experiences across a number of commercial and open source applications.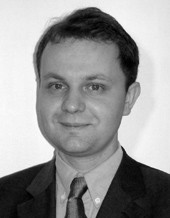 Laurent Leboucher
Vice President APIs and Digital Ecosystems, Orange
Laurent Leboucher joined France Telecom Orange group in 1992.
He took several management, technical and executive positions in operations, in R&D and IT.
From 1998 to 2000 he led a large transformation program of the architecture of the Information System in France and created a new R&D labs for information systems.
In 2000, he created Euralba, a subsidiary and start-up to provide IT services and architecture for innovative projects (e-government, M2M, e-commerce, security).
Between 2008 and 2013, he led IT Architecture, quality & methods and IT Technologies for Orange Group and contributed to create strategic cooperations with marketing, network and operations.
He leads API initiatives in Orange. He is based in Dallas and promotes a strong aligment between Telcos in that journey to avoid API fragmentation and to help the enablement of multi partners digital services in various industries.
He graduated from Ecole Polytechnique in 1990, Telecom Paris in 1992 and got a PhD in computer science in 1998.

Cécile Ludwichowski
Orange
Cécile co-led the Information Framework (SID) team, ensuring it advanced through enhancements to support virtualization and development of a revenue-sharing model. She also provided significant input into enhancements to the Business Process Framework (eTOM) and developed the concept of Engaged Party to support ecosystem partners.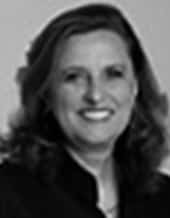 Johanne Mayer
Senior Analyst, Analysys Mason
At Analysys Mason, Johanne leads the research on service provider strategies with an emphasis on overall spending on telecom software, IT spend benchmarking, forecasting and providing case study examples. Johanne also works with clients of custom research projects in these focus areas. Prior to joining Analysys, Johanne was director communication for the global Systems and Applications Integration services group at Alcatel-Lucent. Following her long tenure as board and executive committee member with the TM Forum, Johanne was recipient of the TM Forum Distinguished Fellow in 2010. She is a frequent speaker at conferences such as Management World, BBWF, 3GSM, IQPC and TeleStrategies During her over 20 years in the industry, she has worked as a support engineer, a product manager, marketing director and now senior analyst always focused on the Carrier operations.
A graduate of the University of Ottawa, Johanne holds two Bachelor of Science degrees: an honours degree in Mathematics with Co-op, and a second degree in Computer Science. She also holds a patent on Frame Relay Congestion Management.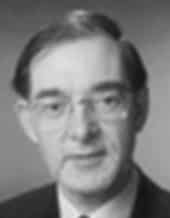 David Milham
OSS Strategies, BT
Dave has also been actively involved with TM Forum from the very beginning and has served on or led numerous teams and projects. Dave is also active in numerous other industry organizations including the ITU, ETSI and IEEE.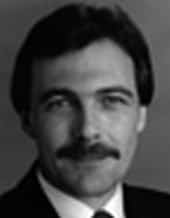 Bruce Murrill
Consultant
Bruce was involved with the Forum from the very beginning when he was at BT and worked closely with Keith Willetts during the founding of the organization. He became the TM Forum's Technical Director in 1989 and was one of the first staff members. He held that role until he retired in 2001. Bruce continues to be active in TM Forum as an Advisory Director.
Andreas Polz
BearingPoint
Andreas has led the delivery of three major releases of the Open API suite, playing a significant role in its industrialization and overall success. He has been an active participant in the Open Digital Steering Group, leading the B2B2X work on tool creation. In addition, he's been strong advocate for and participant in multiple Catalyst projects over many years.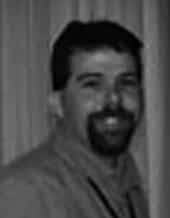 David Raymer
Distinguished Member of the Technical Staff, Chief Software Architect, Autonomics Research, Motorola.
Dave Raymer is a Distinguished Member of the Technical Staff and Chief Software Architect for Autonomics Research within Motorola Labs. Prior to joining Motorola Labs, he provided technical leadership and participation in next generation network management standards and specification fora for the Motorola Networks' OSS Group as the technical lead for advanced technologies exploration. In addition to acting as Chief Software Architecture for Autonomics Research, Dave's current research work is focused on mathematical foundations for modelling and model transformations.
Dave joined Motorola in 1997 as a principal software engineer within the Paging Infrastructure Group where he was responsible for the architecture and implementation of the Paging Network Management System. Prior to 1997, Dave worked as consultant specializing in the architecture, design and implementation of large scale distributed systems.
John P. Reilly
Member of the TM Forum's Technical Staff and a Master Trainer for the TM Forum
His technical staff responsibilities include providing Information Framework (SID) model subject matter expertise and program management in support of TM Forum programs and projects. In November 2005 John was named a Distinguished Fellow of the TM Forum in recognition of his contribution to the development of TM Forum Frameworx (NGOSS) and the SID. John is a frequent speaker on telecommunications standards direction, project management, business modeling, and rapid software development techniques. He is the author and co-author of a number of books and articles on these subjects, including the ground-breaking book NGOSS: Distilled, Getting Started with the SID: A SID Modeler's Guide, Using the SID for Application Integration, eTOM – A Business Process Framework Implementer's Guide, and TM Forum Frameworx: An Essential Guide for the Service-Oriented Enterprise. He also leads NGOSS Associates, a consulting practice focused on offering NGOSS implementation guidance to TM Forum members. John holds degrees in mathematics and systems engineering and enjoys shooting pool and playing golf in his spare moments.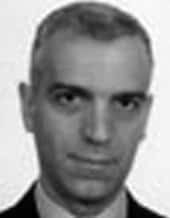 Enrico Ronco
Project Manager at Telecom Italia
He has been in the telecom industry since the early '90s and has been involved in numerous projects related to the "process management" theme within Telecom Italia Group companies.
Since 2000 he is involved in the TM Forum activities and has covered the role of the eTOM (enhanced Telecom Operations Map) Team Leader until spring 2005, when he was awarded as "TMF Distinguished Fellow". During fall '07 – summer '08 he was "seconded" by Telecom Italia to TM Forum to lead the SDF (now SES) project.
In 2006-07 he also served as Chairman of ETSI TISPAN WG8 on NGN Management contributing to the specification of TISPAN Release 2, and has been a contributor to ITU-T SG4 Q.8. He was also a member of the OASIS "Telecom Member Section" Steering Committee.
His most recent interests are related to Cloud Computing, in particular on the specification of the Cloud Infrastructure Management Interface within DMTF, where he acts as Telecom Italia delegate.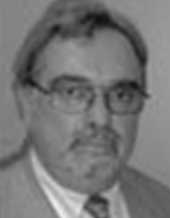 Karl Wilhelm (Willie) Siebert
Director Regional Network & Operations, Vodafone D2 GmbH, Germany
Since 1975 working in the telecommunication industry. Mr. Siebert has worked in various senior management positions as there are, network management centers of fixed and mobile networks, engineering of network management systems (OSS), product marketing of GSM products and services, customer care operations (CRM included), Quality Assurance, Security- and Process management, Standards and Environment.
At present Director for Regional Network & Operations branch West (Planning, Deployment and Operation).
Since 1998 member of the TMF board of directors. Since 2007 Chairman of the TMF Technical Committee.
Willie demonstrated leadership and teamwork as well as showed a commitment to helping advance the principles of the TM Forum in the communication industry.
As Chairman of the TMF Technical Committee he contributed to the technical excellence of the TM Forum and helped to materially advance the OSS/BSS industry.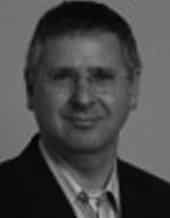 Dr. Gadi Solotorevsky
Chief Technical Officer for cVidya Networks.
He is a specialist in the field of revenue intelligence, chairs the TM Forum Revenue Assurance Team, and is one of the authors of TR131 and GB941. Dr Solotorevsky holds a BS from the Hebrew University and a MS and Ph.D. in Computer Science from Ben Gurion University. He wrote several scientific papers on Distributed Artificial Intelligence and Resource Allocation.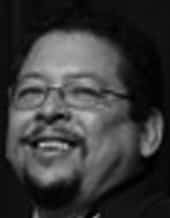 John Strassner
Professor, POSTECH
John Strassner is a Professor in the World Class University Division of IT Convergence Engineering at the Pohang University of Science and Technology (POSTECH), and leads the Autonomic Systems Group. Previously, he was a Visiting Professor at Waterford Institute of Technology in Ireland, where he worked on various FP7 and Irish research programs. Before that, he was a Motorola Fellow and Vice President of Autonomic Research at Motorola Labs, where he was responsible for directing Motorola's efforts in autonomic computing and networking, policy management, and knowledge engineering. Prior to that, John was the Chief Strategy Officer for Intelliden and a former Cisco Fellow. John is the Chairman of the Autonomic Communications Forum, and the past chair of the TMF's NGOSS SID, metamodel and policy working groups, along with the past chair of several IETF and WWRF groups. He has authored two books (Directory Enabled Networks and Policy Based Network Management), written chapters for 5 other books, and has been co-editor of 5 journals dedicated to network and service management and autonomics. John is the recipient of the IEEE Daniel A. Stokesbury memorial award for excellence in network management, the Albert Einstein award for innovation in high technology, is a member of the Industry Advisory Board for both University of California Davis and DePaul University, a TMF Fellow, and has authored over 225 refereed journal papers and publications. He has 47 patents. He holds BSEE, BSCS, MSCS, and Ph.D. degrees.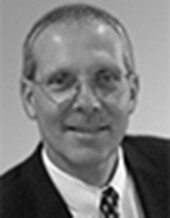 Andrew Thomson
SVP Infonova R6 Solutions, BearingPoint
& Member of Collaboration Sub-Committee
Andrew has over thirty years of professional experience spanning consulting with Accenture and KPMG as well as senior corporate roles in Plessey Siemens, BT and Verizon, where his roles focused on business and operations management with responsibility for major account sales, general management, strategy, international relations, business development, marketing, product development and customer service.
Andrew's involvement with TM Forum began in 2002 when he led an engagement for an Asian CSP who was looking to develop an end-to-end blueprint from which they could undertake and calibrate their business transformation, spanning business plans, launching new products through to organisational re-design. In 2005 Andrew co-led the client engagement which led to the creation of Infonova's R6 platform, again leveraging TM Forum's Frameworx to underpin the optimal outcomes for an end-to-end online self-service business model.
Taking the lead role for Business Development at BearingPoint's Infonova in 2008, Andrew led Infonova's engagement across multiple TM Forum innovation catalysts with a range of CSP's including BT, Orange, SingTel, Cox, as well as with other non CSP's, leveraging Infonova's R6 B2B2x capabilities to explore the new partnering business models necessary for what is now recognised as the 4th Industrial Revolution.
Joining TM Forum's Executive Committee and later the Technical Strategy Sub-Committee in 2010, Andrew also became a member in the Open Digital Steering group and worked with the Forum members to navigate the Forum's response to the Digital Economy.
In parallel, Andrew has client side responsibilities where he is focused on assisting clients to articulate and implement new B2B2x business models, exploiting R6 technology agnostic capabilities to support digitising products, services and IoT – to deliver new revenue streams and business transformation. Andrew's consulting experience includes leading business transformation design and implementation, business strategy & new business models, process, technology, organization design, business re-engineering, investment advisory engagements, as well as strategic sourcing for all sizes of corporations from start-ups to multinationals.
Andrew is qualified with BA Hons Business Studies degree.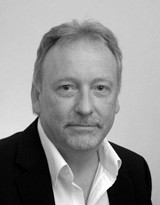 Hans-Rudolf Stucki
Partner and co-founder, Smartrek AG
Hans joined the TM Forum in 1992 and has been a contributor on many teams, including TOM, Customer QoS and the SLA handbook. He was involved with several Catalyst activities and was the leader of the 'SLA for UMTS' team, the very first Catalyst project in TM Forum history that received the 'NGOSS Powered' award.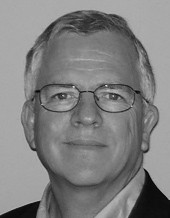 Eric Troup
Eric Troup was appointed Chief Technology Officer for Worldwide Communications and Media Industries, Microsoft Corporation in June 2011. As the lead industry technology strategist for the Telecom, Cable and Media sectors, Eric is responsible for guiding the evolution of a growing ecosystem of enterprise solutions spanning BSS/OSS, media creation & delivery, cloud, devices, and service lifecycle management/delivery in collaboration with customers, partners, industry organizations and Microsoft product teams.
Eric held a variety of leadership positions in the U.S. Army before joining NYNEX in 1985. He gained extensive customer service, field operations and network experience before transitioning to Director of System Integration Development. Here he led a number of major Network and IT initiatives including the largest NACD Computing Telephony Integration (CTI) project implemented to date and a state of the art telecom network performance/cost analytics solution. Eric held additional leadership positions at Unisys and Cap Gemini before joining Microsoft Consulting Services in 2004.
Eric earned a Bachelor of Science (BS) degree from West Point and received a Master of Business Administration (MBA) from the University of Utah. He is a graduate of the U.S. Army Command and General Staff College and recipient of the NYNEX Chairman's Award.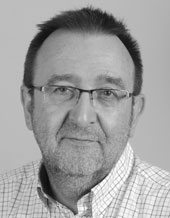 Jean-Luc Tymen
Senior Architect at Orange
Jean-Luc pioneered and led the B2B2x and partnering work, establishing a valuable library of digital business scenarios. He has and continues to contribute significantly to the development of TM Forum's Open APIs, leading their development and proof of concept through TM Forum's Catalyst program. See his interview.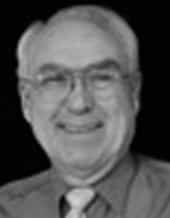 Lightsey Wallace
Principal Consultant, Lightsey Enterprises
Lightsey is most recently retired from Spirent but was involved in TM Forum's work from the early years when he was at Atlantic Research and later Hekimian. He was the team leader on the SLA handbook, a groundbreaking piece of work that remains one of our most popular documents.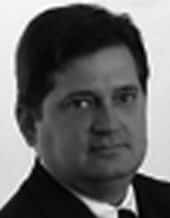 Jim Warner
President of The Westport Group
Jim Warner is the President of The Westport Group – a global consultancy specializing in innovation and market strategy. He is a seasoned senior executive with over 30 years of leadership experience in telecom, media and information industries.
He has been active in the TM Forum since its inception and was President and COO of the TM Forum from 1999-2005 where he helped guide it through the dotcom and telecom collapse by transforming it into a more efficient, customer-focused organization.
Jim is the creator of Management World and has helped launch several other innovative programs including the Forum's Cloud Initiative, Content Encounter – the Forum's digital media experience, the re-making of the Catalyst program, and Forumville.
Today he serves as a strategic advisor and leads the Forum's Think Tank, which provides leading edge thinking and business strategies for capitalizing on emerging market and technological opportunities.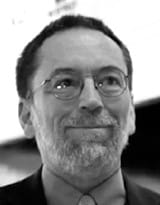 John Wilmes
Chief Technical Architect – Progress Software
John Wilmes is Chief Technical Architect, Communications Sector, Progress Software, focused on the application of Progress' breakthrough solutions for Responsive Process Management in telecommunications and related industries. John is co-chair of the TM Forum's Business Process Framework (eTOM) and Information Framework (SID) Technical Programs, and an active member of other TM Forum technical programs. Previously as CTO at Ceon Corporation John was responsible for the architecture of next-generation product lifecycle management, order management, and service activation solutions. John is co-author of "Application Integration using the SID" (2008) and "Business Transformation with TM Forum Solution Frameworks and SOA" (2009).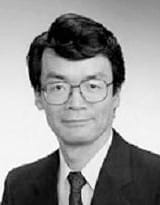 Dr. Makoto Yoshida
Professor, the School of Engineering, the University of Tokyo
Mac was the long standing Board member from NTT and was instrumental in building awareness of TM Forum in Asia Pacific. He was also an integral part of the technical program throughout most of his tenure.
Recently, he was also active to promote the University Programme in the Forum. Today, Mac is a Professor for innovating the engineering education at the University of Tokyo and serves as an Advisory Director to TM Forum.