Delivering business agility within companies and across digital ecosystems
TM Forum's suite of 50+ REST-based Open APIs has been collaboratively developed to be used in a range of scenarios, internally enabling service providers to transform their IT and operational agility and customer centricity, while externally delivering a practical approach to seamless end-to-end management of complex digital services.
Open API Academy
Browse key resources to help you understand the Open APIs, from a management and strategy perspective, or an implementation point of view.
Open API Management & Strategy
Developer Tools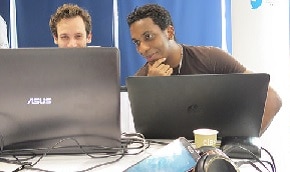 Get started
Open API developer quick start guide
Training courses
Get yourself and your team trained & certified and check conformance.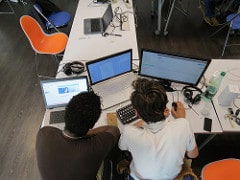 Open API Table
Download the Open APIs to implement & use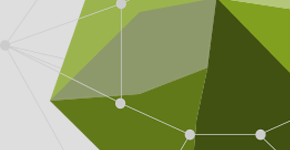 Design Guidelines
TMF630 REST API design guidelines – Part 1
Design Guidelines
TMF631 REST API design guidelines – Part 2
Data Model
TMF625 API data model R16.0.0
Open API Map
GB992 Open API map R16.0.0
Videos
Service Providers talk about how they are using TM Forum Open APIs:
Why Vodafone has been involved in the Open API program and the business value it has gained. – Lester Thomas, Global Head of Systems Architecture, Vodafone Group
Orange uses Open APIs to reduce integration effort and time to market. – Laurent Leboucher, VP APIs & Digital Ecosystems, Orange
For BT the APIs have also been a way of transforming our architecture. – George Glass, Chief Systems Architect, BT Group
Get Involved
PROJECT
Shape the future by getting involved with the creation of new Open APIs.
COMMUNITY
Join the discussion on the vibrant Open API Community. Pose or answer questions, share ideas and experiences and get feedback.

DOWNLOAD
Open APIs: Turning business strategy into reality. Understand APIs, how to use them to enable new business models, how to implement an API strategy and much more!

DOWNLOAD
This new poster maps the current set of Open APIs and future developments coming soon.

WEBINAR
Watch the discussion with key panelists & experts to learn how you can streamline IT across your business and increase agility using Open APIs.