First Business & IT Summit with TM Forum - Latin America 2015
Thursday, May 14, 2015 from 3:00am to 11:00pm
TM Forum y Netcomp anuncian el evento TI más importante del año
Participe de los mejores testimonios y casos de éxito utilizando los modelos de procesos de negocio eTOM, marcos de referencia, buenas prácticas así como gestión de continuidad de negocios de la mano de los más reconocidos consultores internacionales, CIOs de las principales corporaciones y líderes en la industria tecnológica y de las Telecomunicaciones.
Además conozca las tendencias, estrategias y correcta utilización de estas buenas prácticas y marcos de referencia a cargo de representantes de las instituciones y organizaciones internacionales como AXELOS, ISACA y Open Group.
Mayor información e inscripciones: (511) 2509110 Ext. 103 o [email protected]
---
Cupos limitados – Se entregarán certificados de participación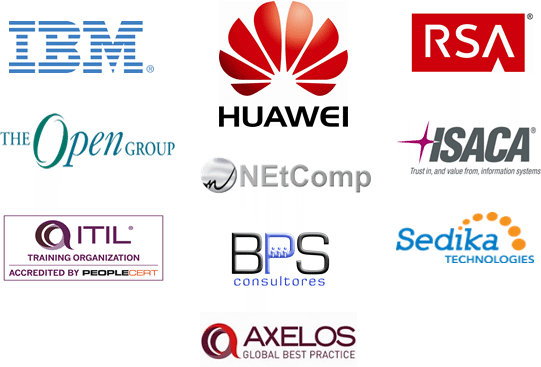 AGENDA

8:00 am – 8:45 am

Registro de participantes

9:00 am – 9:20 am
Bienvenida a cargo del CEO de NEtComp

9:25 am – 10:25 am

Alfred Anaya TMForum Representative

10:30 am – 11:15 am

"Future of Mobile Technology – HUAWEI"

11:15 am – 11:30 am

Coffee Break

11:30 am – 12:30pm

Salón I

María Jesús Herrera

Directora de Ingeniería y Gestión de Core y Plataformas de Telefónica del Perú

La Transformación de Operaciones hacia una Telco Digital

Salón II

Eugenio Kollmann

Director de Operaciones y Tecnología de

VisaNet Perú

Cómo obtener ventajas competitivas en el sector financiero utilizando marcos de referencia y Arquitectura Empresarial

12:35 pm – 1:30 pm

Salón I

Luis Fajardo

Responsable de la Continuidad de Negocio de Telefónica del Perú

Implementación de la Continuidad de Negocio en Operadora de Telecomunicaciones

 

Salón II

Leonardo Ramírez

Presidente de la Asociación de Arquitectos Empresariales para Iberoamérica

Cómo la Arquitectura Empresarial armoniza el uso y apropiación de mejores prácticas y modelos de industria en su organización

Almuerzo y visita a stands de patrocinadores

3:00 pm – 3:45 pm

Salón II

Gold Sponsor

IBM

Salón II

Gold Sponsor "RSA"

Marcos Nehme

Director de Preventa, Servicio profesionales y Soporte técnico para Latam. "How to be successful implementing GRC Technology using RSA Archer"

3:50pm – 4:30 pm

Salón I

Mauricio Corona

Representante de Axelos para Latinoamérica

El futuro de la Gestión de Servicios de TI (ITIL) y las certificaciones internacionales

Salón II

Alexander Zapata

Director de ISACA Internacional

Coffee & Sponsors Networking

4:40 pm – 5:30 pm

Johnny García

V.P Sistemas y Procesos de Entel Perú

Convergencia digital entre la banca y telco basada en eTOM

5:35 pm – 6:25 pm

Mesa de debate y Q & A

Alfred Anaya (TM Forum) y expositores interactuando con el público

6:30 pm

Networking Cocktail

Sorteo de finos obsequios gracias a nuestros patrocinadores
Entrega de Certificados Oficiales de Participación.