Join us at an upcoming event
A global alliance of telco and tech companies, TM Forum is leading the industry in defining the building blocks for new operating models, impactful new partnerships, and advanced software platforms. TM Forum helps its members unlock the value of data to create nearly endless opportunities for players across the communications ecosystem.
At DTW24 – Ignite, Accelerate, and Collaboration events, TM Forum provides a platform for industry change-makers to share groundbreaking innovations, market developments, product launches, and business transformation journeys.
We hope that you can join us at an event near you!
Accelerate
Collaboration Events
Digital Leadership Summits & Roundtables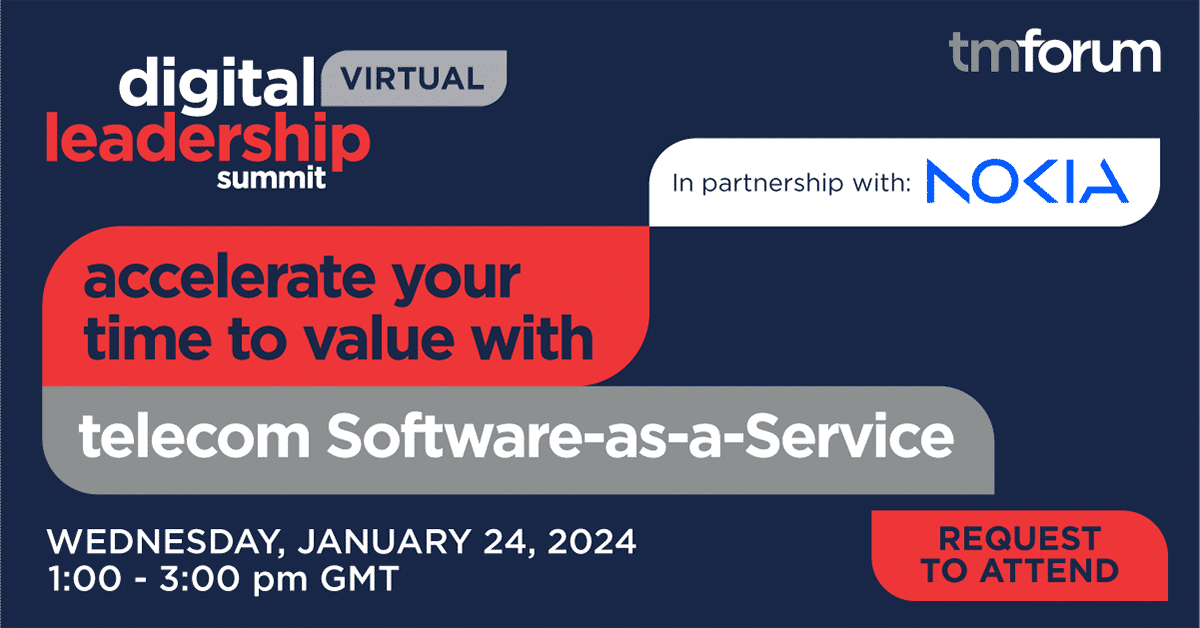 Virtual Digital Leadership Summit: Accelerate your time to value with telecom Software-as-a-Service
January 24, 2024 1:00pm - 3:00pm GMT
Featured Events
Membership

Open Session #6 – How to succeed with ODA (EMEA & Americas)
January 16, 2024 3:00pm - 4:00pm GMT

Open Session #6 – How to succeed with ODA (APAC)
January 16, 2024 4:00pm - 5:00pm KRAT
Supported Events
TM Forum Local
Get involved with TM Forum Research, Events & Media