Finalists
Business transformation award
Click on the Finalist logo for Entry Overview
Re-imagining OSS – The next-generation service and resource order management platform as a single interface to OSS A1 Telekom Austria Group is a leading provider of digital services and communications solutions in CEE with more than 24 million customers, operating in seven countries. A1 Austria is part of the Group and undertook a radical OSS transformation approach to significantly reduce OSS complexity and successfully implemented a streamlined, automated platform for consolidated management of all service order communication to their underlying OSS. The solution has enabled them to terminate legacy systems without service disruption, thus avoiding the cost and risk of typical OSS transformation initiatives, and thereby quickly gaining noticeable business benefits.
Airtel New Digital Acquisition Process Airtel recently launched new digital customer on-boarding process which is more robust and secure. It allows upto 40 POI/POA documents of customer to avoid denial of service. To enhance security, customer's live photo is taken with GPS coordinates, digital water mark is embedded in all pictures and only original ID proofs are accepted. Optical character recognition is used for auto reading documents and fill up the form. Customer experience has remarkably improved and this is leading to more acquisition volumes in the market. This is environment friendly, eliminating use of paper and saving on document collection, processing and warehousing cost.
Digital Transformation Ecosystem (DTE) – The Guidebook for Digital Transformation in any Industry Detecon, Concentra, The GC Index® and HfTL (DT's university of applied sciences) – hereinafter referred to as "The Participants" – have been working together in a major CSP digital transformation project for T-Systems Digital Division to deliver organizational change using a proven data driven methodology and enabling tool. As part of the digital transformation project, a Digital Transformation Ecosystem (DTE) Framework has been developed and successfully applied. The newly developed DTE Framework is based on latest TM Forum standards and considers strategic, operational, and cultural aspects. The DTE Framework are being captured to form a reusable standard for TM Forum.
ONEapp – primary communication and engagement channel in DT EU OneApp, is a smartphone service app, which DT is establishing as the primary communications and engagement channel for DT smartphone customer base. It's unique due to its single code base that is being deployed across multiple disparate footprints and IT stacks… and is a functionally rich, heavily scalable platform that will supercharge the way in which we engage with our customers. OneApp is making headway faster than anyone could have imagined. In less than a year it was live in 5 of our European National Telco Companies ….with the number of constantly engaged customers scaling every day.
KPN Transformation into a Digital Telco KPN's business services division selected Vlocity and Salesforce to modernize its customer experience, accelerate time to market for new products & services, streamline business processes, and reduce its cost to serve by retiring legacy BSS applications. The program's first phase, which supported KPN's EEN Business multi-play offer, went live in just five months and has delivered outstanding results: 47 point increase in NPS 250% growth in order volume 37% growth in multi-play service revenue 80% product catalog simplification 25% reduction in IT systems 57% reduction in delivery cost 64% reduction in service cost €500M cost savings (2014-2017)
TELUS Cloud-Based Business Transformation TELUS brings to the Canadian telecommunications market a strong brand and customer-first approach, which helped it delivery industry leading outcomes. As part of its successful business transformation, TELUS has partnered with Salesforce and its partner ecosystem to enhance sales, service, ordering and contract management processes across all channels. The transformation generated significant business benefits including faster sales cycles and order handling times, call volume reduction and improvement in likelihood to recommend. Furthermore, the Salesforce platform used by TELUS is fully aligned with TM Forum best practices, and previously received TM Forum Frameworx 16.0 certification (https://www.tmforum.org/certifications-awarded/salesforce-solution/). More Info
IT transformation award
Click on the Finalist logo for Entry Overview
API Farm and a Federated Model A makeover of the architectural model: BT's digital strategy uses an "API farm" model – a platform where the product (business) and technical teams proactively identify API candidates. It has enabled better reuse across BT's Mobile and Landline offerings along with robust API monetization strategies and ecosystems. A revolutionary execution technique: BT uses a "federated model" of execution. Each BT Line-of-Business (LoB) has a dedicated API squad team working exclusively to address the needs of that LoB or initiative & advises them of possibilities. This model ensures BT's IT function is an inclusive part of the business and drives change.
Artificial Intelligent on Mid-End Enabling 5G O&M China Mobile has built 3.45 million base stations, of which 2.04 million are 4G stations, serving 925 million subscribers and 156 million household broadband users. All of them is managed by China Mobile's OSS system. In the era of 5G, the connections serving by China Mobile may high to 1.8 billion or more, there are several challenges to the current maintaining architecture and also the existing OSS System. The project is to demonstrate how China Mobile's OSS system practice the IT Transformation to support 5G with the adoption of TM Forum API Framework, Open Source Communities and AI technology.
China Telecom BSS 3.0 – Next Generation BSS System Since 2017, China Telecom Group has started its remarkable IT Transformation journey and implemented a modern and innovative supporting system – BSS3.0. By adopting TM Forum's guidance, standards and best practices, BSS3.0 has built upon fully cloud architecture "Platform + Application" with dozens of application capability centers in compliance with TM Forum Open API standards. BSS3.0 brings strong horizontal scalability and flexibility, and improves performance and service capability greatly, meets the requirements of rapid business development and flexible support. Through Process Re-engineering, BSS3.0 provides better customer engagement management capability and ecosystem integration and boost fast market development.
HAL – Harmonized API Layer for DT European digital unification Deutsche Telekom's (DT's) rapid deployment of application program interfaces (APIs) is a core competency that all operators can benefit from. The company has been using TM Forum Open APIs to meet a big business initiative to transform their complex back-end systems, and introduce one single mobile application (OneApp) across Europe where previously each country had its own app, all with differing architectural approaches and larger maintenance costs. DT built the HAL framework to be used for all future front-end solutions (self-care, e-commerce, etc.) in DT national companies. HAL is DT's framework/specification for APIs based on TM Forum open APIs.
High Performance Software Engineering led Large Scale IT Transformation & Digitisation Telstra is Australia's leading telecommunications company. In a bid to disrupt themselves and stay ahead of their competition, launched their T22 strategy which focuses product portfolio simplification, E2E processes digitisation, customer experience enhancement and simplification of their structure and ways of working. Telstra partnered with Infosys to setup an efficient agile based new way of working to seamlessly digitise and accelerate their product rollout. Driven by a customer centric approach, standardisation using TM Forum Frameworx & Open API, state of the art collaborative facilities, Telstra has improved time-to-market by over 75% and an agility to rollout product and capabilities faster.
Agile Business Support Systems Transformation by STC Telecommunication Operators in new Digital Era are key enabler of Saudi Arabia's national programs as outlined in Vision 2030 thereby helping drive socioeconomic development, promote good governance and enhance national security. In alignment with this vision, Saudi Telecom Company (STC), a leading provider of telecommunication services modernized and future-proofed systems by eliminating legacy OSS-BSS applications and simplified their digital core. The OSS-BSS Transformation, Implementation and Migration journey achieved its business vision of transforming from "Product-Centric" focus to "Customer-Centric" focus, creating more value to customers, enhancing brand value, offering best in class products & services and significantly reducing overall cost.
Operational transformation and agility award
Click on the Finalist logo for Entry Overview
Network transformation award
Click on the Finalist logo for Entry Overview
NaaS, Opening the Network for Business! Our Network as a Service (NaaS) platform is live, an important step in delivering Telstra's T22 transformation. An evolution of our network architecture, simplifying the Networks-IT interface; speeding up delivery of innovative products/offers; making it easier, faster and more secure for partners/customers to connect and leverage our network. NaaS drives simplification between ODA Core Commerce Management and Production domains leveraging TMF NaaS API component suite. Through the exposure of network services we enable simpler products/offers based on reusable network building blocks. Our NaaS platform reduces costs and decreases time to market across integration, testing, deployment and ongoing service assurance.
Network Systems Network Transformation Verizon uses Big Data Analytics, Artificial Intelligence, Machine Learning, Robotic Process Automation, Chatbots, Cloud architecture and other emerging technologies to transform our network and deliver a better customer experience: -Delivering greater collaboration, simplified workflows and process automation to 10k+ Network and Technology specialists in 50+ locations around the globe. -Doubling automated job assignments and improving productivity by > 20%, enabling ~7k field technicians to arrive on-time to 20k customer visits / day. -Enabling "Network as a Service" by orchestrating service delivery agnostic to our ordering channel.
Leveraging intelligent automation to deliver a more agile and dynamic managed SD-WAN service Windstream Communications partnered with Blue Planet to help deliver their SD-WAN Concierge managed service offering faster and more cost-effectively. By leveraging the Blue Planet intelligent automation platform, Windstream was able to optimize their business processes, significantly reducing manual, swivel-chair operations across IT and the network. Beyond SD-WAN, Windstream is also applying intelligent automation, leveraging SDN, NFV, Cloud and AI technologies, across other network domains and services including carrier Ethernet 2.0 and Optical Wave to accelerate their digital transformation.
Digital service innovator of the year award
Click on the Finalist logo for Entry Overview
Digital Capability Openness & Operation System (DCOOS) – China Telecom's Group Strategic Project DCOOS project is China Telecom's Group Strategic project. DCOOS aggregates the capabilities from internal and external IT sector, networks,big data and so on and then exposes Open API to its applications and ecosystems partners to enable agile development and agile operation, and intelligent analysis. DCOOS has published more than 5,000 APIs and accomplished the Open API Provider and Adopter digital ecosystems. DCOOS enables a spectrum of businesses of across China Telecom and external partners such as Apple, Alibaba, etc. DCOOS has received tremendous success and has been accelerating China Telecom Digital Transformation journey by enabling business innovation and service innovation.
China Unicom's Customizable Real-time Scene Data Service – fueling the Industrial Internet China Unicom's Customizable Real-time Scene Data Service(CRSDS), powered by stream computing technology, provides common capabilities to subscribe and push, to query on and analyze, customized scene data through open APIs. Multi-source real-time data, from mobile network, Centralized-BSS and store cameras of China Unicom, along with data from other business fields, are converged and integrated. Based on an ingenious design, efficient streaming data processing, flexible scene customization, enrichment of data and scenes are enforced. Great benefits have been obtained by China Unicom and its B2B partners in many fields including automotive, finance, government, transportation, tourism, media, retail, etc. with CRSDS.
Orange Money, a digital revolution in Africa that allows private individuals money exchange Financial services are a first step of diversification for Orange Group as a multiservice operator. Ten years ago, Orange launched an emblematic product that turned upside down the African economy: mobile money. With a digital wallet offering several financial services accessible from a mobile, Orange Money means financial inclusion for millions people that could not use bank services but that have mobile phones. Orange Money is a service providing instantaneousness, security and traceability of transactions for populations as well for enterprises, governments and administrations.
Digital KYC: Innovation for Customer Acquisition In September 2018 Supreme Court of India ruled that private companies cannot access government data to acquire customers using their digital identity. This "eKYC" solution was instrumental in Jio acquiring 100mn customers in 170 days. Government gave the impacted companies 2 months for implementation. A return to paper form was unacceptable due to significant increase in customer wait time for service activation. Only a digital solution, with a experience similar to eKYC, would ensure regulatory and growth objectives are achieved. Jio developed a paperless solution using face recognition and OCR, maintaining the pace of acquisition at 500K new customers daily.
Create-Sell-Deliver for Digital Service Innovation Sigma Create-Sell-Deliver is a truly catalog-driven approach to enabling Digital Service Innovation for every service provider. It reduces time to market for new products by 90% and cost-to-market for new and revised product offerings by 75%. Developed using Open Digital Architecture and based on TM Forum Frameworx guidelines, enabling customers to optimise performance using a service-oriented approach. In 2018, Sigma was recognised as one of the ODAM 10 to Watch by Stratecast for its Digital Service Innovation. Sigma Create-Sell-Deliver is also being trialled in Smart Cities and by smart vehicle manufacturers, proving the potential for wider application in Digital Services.
Open digital ecosystem platform of the year award
Click on the Finalist logo for Entry Overview
China Mobile's Integrated Operation Platform boosts Open Digital Ecosystem China Mobile's Integrated Operation Platform (IOP) is designed to facilitate real-time campaigns in an open environment that provides interoperability to business partners. Internally, IOP not only consolidates China Mobile's internal data sources in a highly efficient fashion, but also delivers these consolidated data to virtually all China Mobile's native channels for real-time campaign management. Externally, IOP interconnects its business partners' digital ecosystems and brings the mutual beneficial partnership to all other parties, this enables China Mobile new ways collaborating with business partners in domains like real-time campaigns, data monetization and innovative business models, boosting the revenue gains effectively.
China Unicom's digital ecosystem platform In 2018, China Unicom took the Internet transformation as its overall strategic goal. To achieve this strategic goal, China Unicom re-adjusted the IT system architecture and created China Unicom's digital ecosystem platform. The platform integrates company-wide IT resources in an intensive manner and is open to individual business units. These IT resources include three aspects: shared cloud infrastructure, big data lake with 100P scale, and sharing capabilities provided by API (billing ability, enterprise management, channel management, marketing service capability, network capability). With the ability of the digital ecosystem platform, China Unicom has developed 80 million users online in two years.
Orange Plug&Pay, a fast and easy way to set up partnerships across the whole Orange footprint Orange Plug&Pay is a key business enabler, speeding up partnerships setup with major application stores and SVOD actors – thanks to unified APIs covering all Orange affiliates – and providing customers with a simplified UX. Since 2018, this solution implements TMF Open APIs, allowing Orange and a major social network to move up a gear in their partnership. Additional partnerships are being addressed in 2019: – bundled offers with a media service provider in MEA, launch planned for the 2019 football African Nation Cup, – bundled offers with a major e-commerce marketplace in Spain, launch planned for June 2019.
Championing Platform Thinking to Transform the 100-year-old Telco The TELUS Digital Platform is an ecosystem of tools, technologies and practices that simplify the path to production, making it easier for teams to deliver value to customers. This ecosystem encompasses design, content, intelligence, APIs, and delivery. The platform has revolutionized how TELUS teams work. By using a common platform with re-usable assets, TELUS has realized savings of 134k hours of development and designer time in 2018 – that's equivalent to the work of 58 extra developers and 15 designers! Through open-source collaboration and inspiration from TM Forum, the Platform is enabling incredible technology and customer outcomes at TELUS.
Disruptive innovation award
Click on the Finalist logo for Entry Overview
Fizz, an innovative, all-digital, complete Virtual Service Provider (network, OSS, and BSS), went from concept to launch in 10 months The innovative Fizz mobile and internet brand launched in late 2018 with rave reviews. Fizz provides a completely digital, online customer experience for smart digital consumers, completely disrupting the market. There are no retail stores and no fixed-term contracts; SIMs are delivered within hours. The customer's digital journey is a fun gaming experience with rewards, badges, and perks and a community feel. Excess data can be gifted to others or rolled over to the following month. Etiya provided an end-to-end digital solution that enabled Fizz to build and deliver a completely new business and company in 10 months.
Knowledge Store MarketsandMarkets™ brings exclusive high-growth MI generated by over 850 SMEs and analysts along with its proprietary Revenue Impact platform-Knowledge Store to support decision making. Knowledge Store is: • A cloud based MI platform that enables clients to take advantage of emerging opportunities • Your sales team can get a better understanding of your clients and your clients client's, which covers the entire value chain and understand their presence, absence and similar markets • Your Marketing team can take advantage of future market insights at their fingertips by co-relating different technologies and markets • Our Vendor Analysis can help in M&A and Identifying Right Partner
Mowali : A pan-African mobile money interoperability switch delivered by MTN and Orange In 2018 Orange Group and MTN Group, launched a joint venture, Mowali (mobile wallet interoperability), to enable interoperable payments across the continent. Mowali makes it possible to send money between mobile money accounts issued by any mobile money provider, in real time and at low cost. Mowali is a digital payment platform using majaloop open source software that connects financial service providers and customers in one inclusive payments switch/hub. It will gradually be open to any mobile money provider in Africa, including banks, money transfer operators and other financial service providers.
Visible is Creating a New Category of Phone Service Visible is a new premium digital carrier, backed by Verizon, that's simplifying phone service. With over 60 million people switching carriers each year, Visible decided to create a wireless carrier focused on simplicity, accessibility, and exceptional customer service. Customers can sign up via app to receive unlimited data, messages, minutes, and hotspot for $40/month all-in on Verizon's 4G LTE network – no stores, no fees, no complicated contracts.
NetOS Rapide – Network Slicing and Network Splicing for temporary or "pop-up" networks Many industries require temporary or deployable networks which may be to support a major incident, music festival or infrastructure construction project. These networks are typically single-vendor, single technology and provide a single undifferentiated service to end-users. Zeetta Networks developed NetOS Rapide as software-defined network controller with the ability to splice, or combine networks and vendor types and then slice those networks to provide configurable slices that deliver a differentiated service profile to each designated user group that can be deployed in minutes to control temporary networks. This provides a resilient, flexible service-centric network that can be monetized.
Zeotap – Fuel For Growth Zeotap is the only global mobile data platform that can offer better advertising campaign results to top advertisers thanks to its high-quality targeting data coming from exclusive sources such as telecom operators. Thanks to its patented tech platform and its privacy and security-by-design principles, it can also provide deterministic offline-to-online data matches to untap the full potential of brand's CRM data. Zeotap is working with over half of the top advertisers in the world thanks to its quality-approach, its high-technology and its focus on security and privacy-first.
Outstanding customer centricity award
Click on the Finalist logo for Entry Overview
Customer Rewards Platform with real time insights #airtelThanks is a rewards and loyalty programme for Airtel customers offering access to premium telco services along with a host of exclusive non-telco benefits across Content, Devices, Shopping, Travel etc. The program utilizes Airtel's unparalleled online and offline reach, along with its ability to forge partnerships, to deliver an engaging set of benefits for the user and establish an enduring platform for partners to reach an enormous audience base. The platform is a part of the enterprise wide digital transformation initiatives focused around customer value generation.
New Fizz Mobile Brand Goes from Concept to Complete Digital Customer Experience in 10 Months Fizz mobile and internet brand launched in late 2018 with rave reviews. Fizz provides a completely digital, online customer experience for do-it-yourself smart digital consumers. There are no retail stores. Services are provisioned immediately, SIMs are delivered to the user within a few hours, and activation occurs immediately. The customer's digital journey is a fun gaming experience with rewards, badges, and perks. They are treated as members of the Fizz community, not as customers. Fizz runs on Etiya's business and network infrastructure, using virtualized software on a public cloud. This minimizes CapEx, enables implementation in 10 months, and scales easily.
Using Agile-based Digital BSS to deliver Omnichannel Customer Experiences Across All Lines of Business One of the largest Tier 1 operators in Europe is leveraging Netcracker's end-to-end digital BSS using Agile methodologies in order to quickly roll out new digital services across all of its lines of business through a single platform. The service provider uses Netcracker's solution to configure, price, deliver and support a range of consumer, SOHO, small business and enterprise digital services to more than 30 million customers. The platform ensures the operator's ability to deliver seamless, personalized omnichannel experiences through a consolidated platform with analytics-driven recommendations and customer profiles.
Salesforce Customer-Centric Platform of Intelligent Engagement The communications industry faces an accelerated pace of disruption and soaring customer expectations for simple, frictionless experiences. Service providers must become customer-centric and simplify customer experiences, but their current legacy BSS/OSS systems prevent it. Furthermore, service providers must innovate faster and become agile in introducing new services and business models, in order to stay relevant. Finally, they need to unleash the biggest asset they have — data — in order to become predictive and proactive. Salesforce cloud-based Customer-Centric Platform of Intelligent Engagement truly enables providers to simplify their experience, become more agile, and leverage AI to become predictive and proactive.
Delivering Customer Experience at T-Mobile with Ericsson Expert Analytics Ericsson Expert Analytics at T-Mobile or T-Insights takes customer experience management to a whole new level. The production deployed solution provides T-Mobile Engineering and Operations teams unique visibility into customer service quality issues related to VoLTE/IMS and Mobile Broadband data services. Using Ericsson Expert Analytics, T-Mobile can proactively monitor and identify customer experience degradation, prioritize issues by customer impact and automate root cause analysis. Expert Analytics leverages advanced telecom analytics with a state-of-the-art big data platform for a real-time, vendor agnostic approach so T-Mobile continues to deliver excellent service to their customers.
China Telecom New Retail–Digital Transformation for Telecom Boutique China Telecom New Retail is an collaborative project between China Telecom and Whale Cloud, defined as digital transformation for telecom boutique, aims at providing innovative customer experience, increasing sales volume (both online and offline sales) through analytics-driven customer insights and innovative business models and customer services. Whale Cloud leverages Alibaba's New Retail mindset to transform CSP's traditional Point of Sales, adopts leading technologies, e.g. Intelligent service bot, cloud shelf, and AR technology, to create business-moment driven sales, and innovate new customer touchpoints, merges the online and offline service to provide seamless customer experience.
CIO of the year award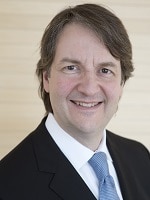 Pierre Bonin
Chief Information Officer
Videotron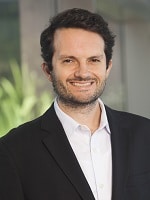 Andre Kriger
Chief Information Officer
Telefonica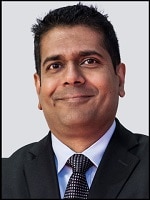 Anthony Rodrigo
Global CIO
Axiata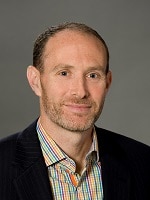 Cody Sanford
Executive Vice President & Chief Information Officer
T-Mobile USA
Shi Zhen Sun
General Manager, Department of IT
China Unicom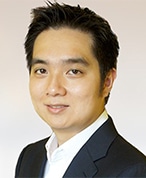 Eugene Yeo Kok Wee
Group Chief Information Officer
MyRepublic
CTO of the year award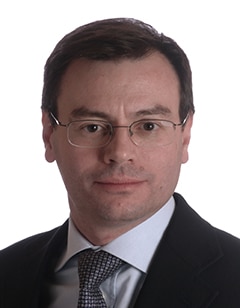 Giovanni Chiarelli
Chief Technology and Information Officer
MTN South Africa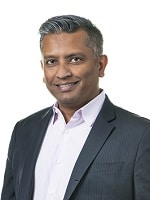 Anthony Goonetilleke
Chief Technology Officer
Amdocs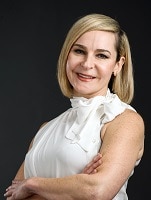 Catherine Michel
Chief Technology Officer
Sigma Systems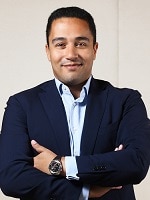 Loukas Tzitzis
Chief Products and Marketing Officer
Nexign
Future digital leader award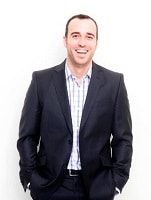 Shawn Mandel
Former Chief Digital Officer
Telus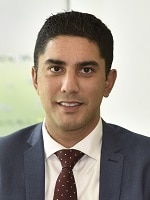 Sunny Nirala
Big Data Programme Manager
Celcom Axiata Berhad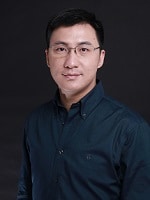 Ye Ouyang
Chief Technology Officer
Asiainfo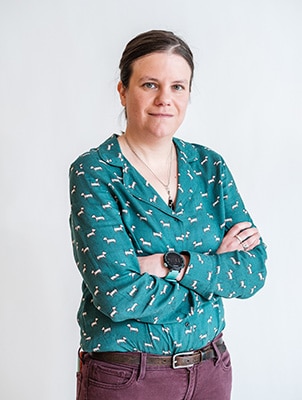 Andrea Reichstein
Head of Research
Galileo Software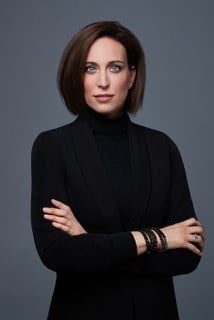 Caroline Roy
Vice President
Fizz
Open API award
Click on the Finalist logo for Entry Overview
China Unicom Open API Practices Based on TIANGONG Private Cloud Architecture Since 2017, China Unicom has built many A-PaaS business centers (such as resource center, order center, billing center) that cover the full range of China Unicom BSS services and correspond to Open API major standards in response to the Internet revolution in communications industry. These centers are constructed based on the new generation of China Unicom TIANGONG Private Cloud Architecture and the guidance of TMF Open API standard. At the same time, we have provided business capabilities of standard Open APIs to many vertical industries, which are the successful practices of the TMF Open API standard.
HAL – Harmonized API Layer used for DT European digital unification Deutsche Telekom's (DT's) rapid deployment of application program interfaces (APIs) is a core competency that all operators can benefit from. The company has been using TM Forum Open APIs to meet a big business initiative to transform their complex back-end systems, and introduce one single mobile application (OneApp) across Europe where previously each country had its own app, all with differing architectural approaches and larger maintenance costs. DT built the HAL framework to be used for all future front-end solutions (self-care, e-commerce, etc.) in DT national companies. HAL is DT's framework/specification for APIs based on TM Forum open APIs.
Telflow built on TMForum APIs Telflow is a quote and order management platform designed with TMForum principles in its microservices architecture. Since the first release in 2014, a broad suite of TMForum Open APIs has enabled digital marketplaces and facilitate IT transformation for service providers. The outstanding thing about Telflow is that the APIs drive a complete experience which is defined in a catalog The APIs work OOTB driven by catalogs and are typically used for: 1. B2B Integration between marketplace partners. 2. Dynamic omni-channels including CRMs , e-Commerce, OOTB portal, custom web portals and mobile apps. 3. Internal Integration with other applications in transformation projects.
Participation in TM Forum's Open API Initiative to Gain Unparalleled Transformation Results Netcracker has been a proponent of TM Forum standards for more than 15 years and has contributed to and disseminated the concepts and standards that emerged from the TM Forum community. Netcracker is a keen supporter of the adoption and propagation of TM Forum's Open API initiative. We have implemented many specifications published by the TM Forum Open API community in full or in part with many of our customer solution implementations. Formally Certified and Implemented APIs: Customer Management (TMF629), Service Ordering (TMF641), Service Inventory (TMF637). Implemented APIs: Quote API (TMF648), Product Ordering (TMF622), Activation and Configuration API (TMF640).