Finalists
Business Transformation Award
Click on the Finalist logo for Entry Overview
IT Transformation Award
Click on the Finalist logo for Entry Overview
Butterfly: end to end digital transformation Airtel's 'Butterfly' Program aims to deliver significant improvements across Postpaid Mobility KPI by deploying a completely new technology stack to replace its aging legacy environment. Highlights include: – Sunset of 30+ Legacy systems with 4 new core platforms supporting Digital CRM, Billing, Order Management, and Product Management functions – Game-changing improvements in critical KPI such as Order Turnaround Time, New Product Time-to-Market, and Timely Bill Generation – Introduction of modern software delivery practices to ensure 100% system availability and agile change deployment – Phased migration of around 18 million subscribers across B2C and B2B
BOCO NFV OSS-iFOCUS brighten your network future As the NFV era coming, BOCO Inter-Telecom has supporting China CSPs to transform their traditional OSS to enable business and service agility above NFV Infrastructure. Based on TM Forum best practices and standards, BOCO Inter-Telecom has implemented a new-style flexible OSS with cloud computing and micro service technologies, which is called iFOCUS.
IT digital transformation practice of China Unicom With the development of the global digital economy, operators are actively seeking digital transformation. China Unicom began its IT transformation journey in 2016. They became the pioneering operator to import OTT capital, and now play the roles of digital service provider and digital service enabler. Through IT digital transformation China Unicom has realized its goals of 'Simplification, Intelligence and Automation'and further defined their vision "Be a Creator of Smart Living Trusted by Customers".
GetHelp – Integrated digital solution for Telstra nbn™ Consumer Assurance customers Telstra is transforming its technology and business operations that support Telstra customers on the nbn™ (National Broadband Network). The company is migrating its legacy IT infrastructure to a cloud-based platform to better serve the assurance business process. 'Get Help', a Telstra-Infosys team, is jointly implementing Agile and DevOps practices to re-architect an integrated IT solution and leverage TM Forum best practices to support the fault rectification capability of Telstra services on the nbn™. The engagement has delivered significant improvements in outcomes demonstrated by customer experience improvements (Net Promoter Score or NPS), lower cost-to-serve, and faster time-to-market.
O2 CloudSense Upgrade Through the CloudSense Upgrade Project, O2 and their key partners Accenture and CloudSense have transformed its CPQ, Order Management and Salesforce applications. Underpinned by best-practice architecture and governance principles, the Upgrade has evolved O2's B2B sales landscape by transforming the CPQ, Product Catalog, Order Management and eCommerce offering into a more secure, stabilized platform with a streamlined data model. The result is faster time to market for new capabilities, maximized order value and reduced end-to-end sales time.
Operational Transformation and Agility Award
Click on the Finalist logo for Entry Overview
AsiaInfo AISwareCRM enabling operation and agility excellence for the largest global postal enterprise AsiaInfo is a leading solution provider of software and IT services for the telecom industry. AsiaInfo AISwareCRM was deployed as a national centralized CRM system for the largest global postal enterprise to support the business operation for 600M customers covering 5 industries, including postal services, courier and logistics, securities, insurance and a postal savings bank. The CRM system enabled business operation transformation for the postal enterprise, moving it from 'product-centric' to 'customer-centric and market-oriented'. AISwareCRM adopted TM Forum's Frameworx standards and proved TM Forum standards could be extended to non-telecom industries.
APEX: the AI engine helps China Unicom to gain 50 million 4G subscribers in 2017 Each modern technology company needs an AI engine like Google Brain, and China Unicom's is named APEX, short for AI Powered big data Engine to meet X-demands. During 2017, APEX helped China Unicom to gain more than 50 million 4G subscribers and 155.3% increase in profit. To achieve that, APEX provided full spectrum open APIs from potential user identification and data package smart pushing to specific apps' experience analyzing. Powering these APIs is one of the largest Telco network data vaults in the world and the advanced AI and Big Data technology fabrics built by China Unicom and BOCO Inter-Telecom Inc.
Transforming to catalog driven operations powered by TM Forum Open APIs For the recent transformations of UFF, Vodafone Wholesale NZ, IABG and DFA using Telflow by DGIT. Telflow supports tailored customer omnichannel experiences over network domains and partners to reduce costs, improve customer experience and tap into new revenue. This is a frameworx based approach which utilizes dynamic TM Forum Open APIs for partners and integration. There are two big industry trends driving the need for this approach: 1) The marketplace with tailored, API powered customer and partner channels and 2) SDN/NFV/NSO where network domains include NFV/SDN/NSO. Traditional OSS/BSS are being squeezed and cannot achieve operational efficiency in the face of these industry changes.
MYCOM OSI cloud-native assurance and automation solution (MYCOM OSI Experience Assurance and Analytics™ (EAA)) Telco clouds transform agility, time-to-market and cost for CSPs. MYCOM OSI is realizing these benefits in leading CSP deployments with innovative cloud-native assurance and automation solutions. It is one of the first to be deployed on private and public clouds at leading CSPs, including Three UK, (the world's first E2E Telco Cloud), and at one of the top 5 largest CSPs. It adheres to TM Forum standards and principles contained within the TM Forum ODA. It provides end to end assurance across hybrid networks, closed loop automation and a 75%+ reduction in system deployment and operations vs traditional assurance systems.
Supporting the trillion dollar global financial transaction backbone Netcracker runs the foundational platform for the largest global financial company which requires securely processing billions of financial transactions every year. Leveraging Netcracker's solutions and expertise, this financial conglomerate maintains a transactional platform and network that is capable of supporting and protecting highly sensitive information from more than 11,000 financial institutions, resulting in trillions of dollars' worth of transactions that power the world's economy. Netcracker is the provider of this transaction platform, which captures, rates and settles all financial transactions across this providers global network.
UXP Systems enables Cable and Wireless' FlowID with unprecedented business agility UXP Systems is the industry innovator of the User Lifecycle Management (ULM) platform, powering digital identity as a strategic service as operators transform to the digital world. ULM uses digital identity as the focal point for managing the digital user, providing unparalleled business agility with processes that manage user entitlements, groups, delegation, revocation, roles & sharing, user insight, privacy and more, all as part of an end to end business process framework. ULM's unique approach of transforming operators to digital services while leaving existing B/OSS infrastructure in place is being adopted in some of the largest operators in the world.
Achieving rapid, real-world results through digital transformation Vlocity is a leading provider of digital BSS applications built in partnership with Salesforce, the world's #1 CRM company. Vlocity helps many of the world's leading service providers transform their operations, deliver a differentiated customer experience and achieve business agility and faster time-to-value from the cloud. Vlocity has built its applications in alignment with TM Forum Frameworx standards, and recently achieved OpenAPI conformance certification. Vlocity has won multiple industry awards including the 2017 Global Telecoms BSS Transformation Excellence Award, and was recently named in the Forbes 2017 Cloud 100 list, the definitive list of the top 100 private cloud companies.
Digital Service Innovator of the Year Award
Click on the Finalist logo for Entry Overview
Disruptive Innovation Award
Click on the Finalist logo for Entry Overview
Open Digital Ecosystem Platform of the Year Award
Click on the Finalist logo for Entry Overview
Outstanding Customer Centricity Award
Click on the Finalist logo for Entry Overview
Open API Award
Click on the Finalist logo for Entry Overview
BearingPoint's API-enabled Digital Platform Solutions – Delivering business agility to evolve from efficiency to innovation Time-to-market and efficient operations depend on robust and streamlined integration. Standards-based APIs enable simple integration and extension, and a multi-paced architecture, allowing businesses to start small, and scale fast with new services and business models. BearingPoint's API-enabled Digital Platform Solutions give customers the start-up advantage to move rapidly from ideas to concept to revenue, with minimum risk and cost. We help customers transform to an agile and open environment by leveraging a powerful integration framework where the decoupling of custom services from the core product through TM Forum Open APIs enables standardization and repeatability, agility and speed of delivery.
Telflow built on TMForum APIs Telflow is a quote and service management platform engineered from the ground up to implement TM Forum principles into its microservices architecture. Since the first release in 2014, a broad suite of API implementing the TM Forum data model has enabled digital marketplaces and facilitate IT transformation for service providers. The APIs work out of the box (OOTB) driven by catalogs and are typically used for: 1. B2B Integration between marketplace partners. 2. of dynamic omni-channels including CRMs such as Salesforce, e-Commerce platforms, OOTB portal, custom web portals and mobile apps. 3. Internal Integration with other applications in transformation projects.
Using Open APIs to enable best of breed Digital Business Platforms Open APIs enable a faster and more cost effective alternative to the multi-year BSS transformation projects, by proving the pre-integration framework for best of breed BSS suppliers to work together to provide digital platforms. As example of this is the Openet Digital Business Platform. This is an end to end Digital BSS platform that comprises of pre-integrated best of breed systems from independent vendors. They are integrated using Open APIs and the platform comes with pre-configured use cases. This open ecosystem approach to Digital BSS ensures that Openet can dramatically cut BSS costs and implementation timescales.
Achieving Rapid, Real-World Results with OpenAPIs Vlocity is a leading provider of cloud-native BSS applications built in partnership with Salesforce, the world's #1 CRM company. Vlocity helps many of the world's leading service providers transform their operations, deliver a differentiated customer experience and achieve business agility and faster time-to-value from the cloud. Vlocity has built its applications in conformance with Frameworx standards, is a signatory to the OpenAPI Manifesto and has certified more TM Forum OpenAPIs than any other software vendor. Vlocity serves many of the world's leading service providers including Orange, Verizon, KPN, Deutsche Telekom, Telstra, Telecom Argentina, Cellcom Israel, TELUS, and Sky.
ZSmart Solution Supports Orange Group API Program Orange Group is one of the largest operators of mobile and internet services in Europe and Africa and a global leader in corporate telecommunication services which aims to standardize the interactions between components of Orange Information System with Standard APIs in order to increase business and operation agility. ZTEsoft provides Orange Group the APIs based on TM Forum API Framework to integrate with the third parties (Microsoft Dynamic,Nomad…) for IT transformation in subsidiaries of Orange Cameroon and Orange Congo projects as pilots. It helps Orange Group to build a common core platform to cover the various requirements from all the subsidiaries. Furthermore, it also reduces integration and implementation time and efforts.
CIO of the Year Award

Shankar Arumugavelu
SVP and Global CIO
Verizon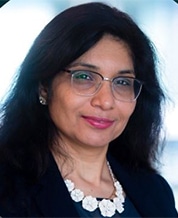 Alpna J. Doshi
Global CIO
Philips Electronics Nederland B.V.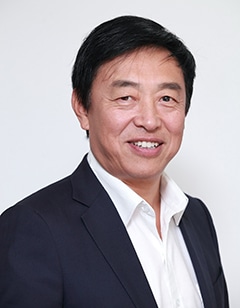 Dr. Jian Fan
Bigdata Chief Scientist
China Unicom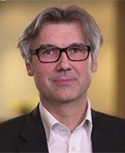 John Gillam
CTIO BT Compute
BT Global Services

Harmeen Mehta
Global CIO
Bharti Airtel

Cody Sanford
EVP, Chief Information Officer
T-Mobile USA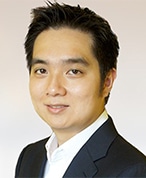 Eugene Yeo Kok Wee
Group Chief Information Officer
MyRepublic Group
CTO of the Year Award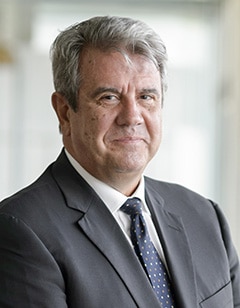 Dr. Enrique Blanco Nadales
Global CTIO
Telefónica, S.A.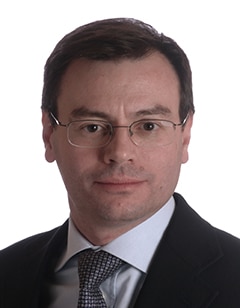 Giovanni Chiarelli
Chief Technology and Information Officer
MTN South Africa

Dr. Ibrahim Gedeon
Chief Technology Officer
TELUS

Catherine Michel
Chief Technology Officer
Sigma Systems