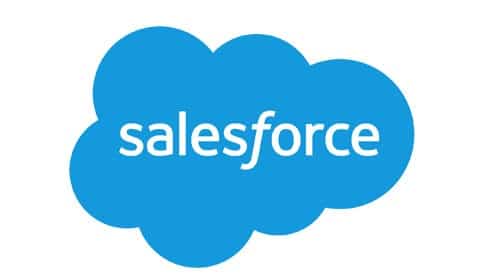 Company: Salesforce
Solution Title: Salesforce solution for omni-channel service in Communications
Solution Version: Winter '17 Release
Frameworx Version: 16.0
Assessment Completion Date: February 2017
Business Process Framework results: Business Process Framework Summary results
Information Framework results: N/A
Detailed Certification Report: Salesforce Frameworx 16.0 Conformance Certification Report
Solution Description
In today's highly competitive Communications market, customers are increasingly demanding personalized experiences with their service providers. They want their communications service providers (CSPs) to know them and make it simple for them to do business with. Customers also want CSPs to help them as a team, so that they don't have to repeat themselves as different members of a team assist them. Customers today expect their best experience on any channel to be available on every channel. Hence, it is no surprise that they want their service providers to give them control so that they can interact in a way that works best for them – across devices and channels and in a sequence that makes sense to them. Beyond doubt, one can summarize that customer experience has become the new currency for CSPs.
As customers' behaviors evolve, CSPs must develop effective strategies to respond to their changing demands. Providing an omni-channel experience and differentiating themselves through exceptional customer service help ensure CSPs exceed customer expectations. CRM applications along with social and mobile cloud technologies from Salesforce have helped CSPs connect with customers, partners, and employees in entirely new ways. The Salesforce Communications Framework is built on the Salesforce Customer Success Platform. It's a prescriptive framework that shows CSPs how to leverage Salesforce's multi-tenant, metadata driven, enterprise cloud development platform to provide an agile, customer-centric platform of engagement that works with a CSP's existing systems of record (BSS/OSS Systems).
Salesforce Customer Success Platform provides all the capabilities required to deliver an omni-channel CRM solution from concept to cash for full lifecycle service management. The focus of this report is on how to apply the Salesforce Communications Framework to provide an omni-channel service solution based on the Salesforce Platform. All required functional components of this solution (as shown in Figure below) are implemented with Salesforce products – Service Cloud, Community Cloud, Marketing Cloud and Analytics Cloud. For a list of all Salesforce products, please visit https://www.salesforce.com/products/
For further information on Salesforce Omni-Channel Solution for Service please contact: Annie Meenan, Senior PR Manager, Salesforce at [email protected]
For any additional information on this Frameworx Conformance Certification Report, please contact TM Forum at: [email protected]
Summary Results: Business Process Framework
Detailed Certification Report: Salesforce Frameworx 16.0 Conformance Certification Report.