After completing TM Forum online Overview* or Fundamentals courses, participants will immediately be able to launch the related Foundation-Level exams online.
For expert-led trainings exams will be enrolled in coordination with the client's learning manager.
Practitioner-Level exams will be enrolled if the candidate has previously gained the related Foundation-Level certification.
*Note: This excludes "AI in Telecoms Overview" which does not offer certification.
Foundation Level Exams for Overview/Fundamentals Courses
Practitioner Level Exams for Practitioner courses
Exam included in course price
Exam included in course price
Sit the exam the same day or at a time that suits you*
-Exam is launchable on course completion
(excludes "AI in Telecoms Overview")
Sit the exam the same day or at a time that suits you**
-Exam is launchable on course completion
-Related Foundation-Level certification must be already achieved
1 hour duration
1 or 2 hour duration
40 Questions
40 or 60 Questions
Mix of easy and medium level questions
Mix of easy, medium and difficult questions
Multiple choice questions (MCQ) format
Multiple choice questions (MCQ) format
Passing score 60%
Passing score 65%
Listing on TM Forum webpage
Listing on TM Forum webpage
Electronic certificate issued
Electronic certificate issued
*The exam MUST be taken within 12 months of attending the course, otherwise the participant will be required to purchase and attend the latest version of the course for minimum exam preparation.
**A 90-day waiting period is recommended for Information Framework (SID) Practitioner-Level exam, to allow you to put into practice what you learned in the course.
Knowledge Certification is awarded to individuals who attend a course and pass the associated exam.
Knowledge exams are run online, using our dedicated online training platform so you can take them at a time of your choice after your training.
---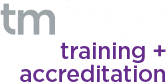 ---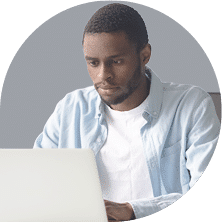 SEE SAMPLE EXAM QUESTIONS
Next steps
Candidates have 1 year in which to take the exam, at their convenience. Once launched, the exam must be completed and submitted in the allotted time.
Exams are open book, and unsupervised, to be taken without the assistance of any other person.
You must have attended any prerequisite course and passed the related Foundation Level exam before you can sit the Practitioner Level exam.
Results:
Your exam results will be presented directly after submission and, if successful, your official electronic certification will be available for print or download.
Successful candidates will have their name and company name listed on the TM Forum website, here.
You will receive an official electronic certificate for each exam you pass. When you achieve a career certification you will receive an e-badge that you may use as proof of certification e.g. in email signatures, on your resume.
Re-sitting the exam:
You are granted 2 attempts to pass the exam, however, if you are unsuccessful you may request a re-take after 14 days at no further cost.
Contact [email protected] on or after 14 days to arrange to re-sit an exam.
Terms & Conditions:
The TM Forum reserves the right to reject any registration it deems not to meet the prerequisites.
Certifications may expire under the following conditions:
Certifications are valid for a minimum of two years. TM Forum may require renewal of one or all of your certifications if it is deemed that the underlying subject matter has changed significantly. In this case, you will be contacted by TM Forum and given adequate notice to complete a recertification course.
Exam preparation:
Foundation Level exam questions are based only on the course material. Ensuring you fully understand the material covered during the in-person or online course and revising the course hand-outs will be adequate preparation for the exam.
Practitioner Level exams are based on the practice of the topic. Students attempting the Information Framework (SID) Practitioner Level exam are advised to wait for 3 months (90 days) before sitting the exam. This time allows the student to absorb the course teaching and to put the new skills into practice. Students preparing to sit Practitioner Level exams are advised to familiarize themselves with the course content, to read the relevant subject matter TM Forum technical documents – these will be covered during the course. For Information Framework (SID) it is also strongly recommended to practice using the materials in your "real world" environment.
---
Contact us
For more information contact [email protected]