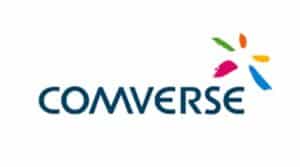 Company:Comverse, Inc.
Product title and Version: Comverse® ONE™ Billing & Active Customer Management V3.5
Business Process Framework: version 8.0
Assessment Completion Date: December 2010
Detailed Certification Results: Comverse ONE Billing & Active Customer Management Certification Report
Product Description
The Comverse ONE Billing & Active Customer Management solution offers operators fast time to revenue through comprehensive monetization, active customer management and an architecture built to remove complexity. It turns an operator's business support system (BSS) into a strategic asset for marketing, competitive differentiation and growth enablement, allowing them to profit from market opportunities faster than ever.
The Comverse ONE solution is founded upon several fundamental concepts that enable an operator to implement the functionality required to support its business, at the appropriate point in time. These key concepts are the underpinning of the Comverse ONE solution:
A unified account and subscriber data model that gives a common view of the customer across all modules
A single Product Catalog that manages the provider's market offerings across the solution
An open operational and business framework that enables providers to leverage the Comverse ONE solution functionality and logic across any complex operational environment.
These key concepts allow the Comverse ONE solution to support any business model – today's as well as tomorrow's. With an innovative architecture – backed by deep BSS and network expertise – the solution unifies sales, marketing, customer management, charging, billing and policy. Because of this, deployment time and risk is lowered; operational efficiency is increased; prospect to cash is streamlined; smart charging and multi-dimensional policy management is enabled. This allows operators to capitalize on the broadband opportunity and allow end-customers to benefit from consistency and choice.
Summary Results: Summary Results