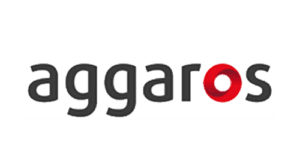 Company: Aggaros
Product Title: Aggaros STICK&PLAY
Product Version: Version 3 Satuna
Frameworx Version: Version 13
Business Process Framework version: Version 13
Information Framework version: Version 13
Assessment Completion Date: March 2014
Detailed Certification Report: Aggaros STICK&PLAY Version 3 Satuna Certification Report
Product Description
STICK&PLAY is an open-standard and integrated BSS/OSS solution to manage service provider infrastructures and next generation networks. It is originally designed according to TM Forum Frameworx v13.0, maximizing the reuse, scalability and agility of operations. Based on a flexible multi-level Catalog structure, the solution allows a quick time to market in case of new offerings. The Business Process Model (BPM) ca­pabilities provide automatic end to end process management and fast customization to specific business models. STICK&PLAY integrates easily into an existing BSS/OSS architecture.
STICK&PLAY suite has been designed as a complete solution. It is availa­ble on premise or as software as a service. The following individual modules of the platform can also be integrated with existing opera­tor appl
Customer Self-Management Portal.
Infrastructure Manager Portal.
Supplier/Provider Portal.
Product & Service Catalog Management.
Service & Network Inventory Management.
Supplier/Provider Workforce Management.
Supplier Relationship Management.
CRM & Billing.
Service & Network Order Management.
Service & Network Problem Management.
Network Activator.
For more information, please visit www.sticknplay.com
Summary Results: Business Process Framework; Information Framework
Detailed Certification Results: Aggaros STICK&PLAY Version 3 Satuna Certification Report