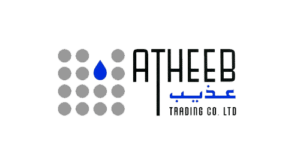 Company: Atheeb Holding
Product Title: ANTOMS
Product Version: Version 10
Frameworx Version: Version 11.5
Business Process Framework version: Version 9.0
Information Framework version: Version 9.5
Assessment Completion Date: March 2012
Detailed Certification Report:  Atheeb Holding ANTOMS Framework 11.5 Conformance Report
Product Description
ANTOMS is a fully integrated set of web-based enterprise management modules that (currently) provides end-to-end work process management, multi-scenario forward planning process management, and network inventory recording and assignment for use in a wide range of enterprise Endeavour's.
The modules within ANTOMS that make up the product suite are WorkMan, PlanMan and AssignMan.
ANTOMS interfaces easily with an enterprise's Engineering Design, Materials Management, Human Resource Management, Warehouse Management and Financial Management systems.
The following diagram gives a representation of the ANTOMS Suite Version 10.

Whilst ANTOMS provides a single log-in and welcome screen to its users, and whilst the individual modules within ANTOMS are fully integrated and share a common database, each module may be used in a stand-alone environment, thus providing a high level of flexibility to its users.
This Assessment covers the WorkMan, PlanMan & AssignMan Applications.
Summary Results: Business Process Framework; Information Framework
Detailed Certification Report:  Atheeb Holding ANTOMS Framework 11.5 Conformance Report