cVidya has been acquired by Amdocs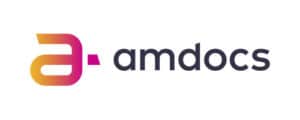 Product Title: cVidya MoneyMap®
Product Version: Release 6.5
Frameworx Version: Version 10
Business Process Framework version: Version 8.0
Information Framework version: Version 9.0
Assessment Completion Date: November 2011
Detailed Certification Results: Business Process Framework (eTOM); Information Framework (SID)
Product Description 
cVidya's MoneyMap® solution is based on two pillars: Market leading products and methodology based on industry standards and best practices such as the TM Forum.
cVidya MoneyMap®/Suite of products implement Revenue Assurance functionality, covering a broad spectrum of products, services, technologies and requirements. In addition, they are robust, scalable and secure. cVidya's unique methodology relies on the experience and expertise of its personnel and leadership of the Revenue Assurance group within the TM Forum. This methodology is one of the distinguishing features of cVidya, as well as a major ingredient in the success of our projects.
cVidya developed MoneyMap® to answer current and future Revenue Assurance challenges that service providers are facing. Based on the holistic Revenue Assurance approach, MoneyMap®/Suite encompasses the entire revenue chain. It enables Service Providers, including Mobile, Fixed, NG, VoIP, IPTV, Gaming, Content and value added services to monitor the revenue chain, gain insight into underlying business processes, identifies revenue exposure points, stop and reclaim revenue leakage.
MoneyMap® is a complete, end-to-end, carrier grade Revenue Assurance suite of products, developed to address all potential revenue leakage issues and is comprised of the following three main products:
MoneyMap® Configuration – identifies mismatches between static data coming from the different systems used along the carrier's revenue chain.
MoneyMap® Usage – Identifies leakage along the Network-to-Bill route utilizing usage (xDRs) data.
MoneyMap® Rating & Billing Verification – independent audit and verification of the rating and billing processes to identify mismatches and errors.
All three products utilize MoneyMap's platform, a software infrastructure that provides the following services:
ETL and Sampling – including out-of-the-box support for a wide variety of systems, network elements and vendors.
Management – Unified management of KPIs, Alarms, Rules and Cases.
Data Analytics – Advanced Revenue Assurance practices and methodology, embedded in predefined, customizable reports and dashboards.
Administration – A single point of monitoring and management of all modules and processes.
Security – Defining users, roles and granular permissions; auditing user and system actions.
cVidya MoneyMap® helps telecom, media, entertainment and utilities service providers to better ensure that network assets are optimally utilized, immediately become aware of exceptions and their sources, actual revenue streams match the forecast, and the actual partners costs matches the expected ones.
Summary Results: Business Process Framework (eTOM); Information Framework (SID)