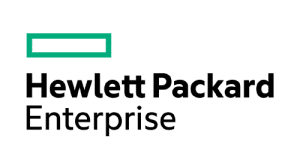 Product Title: Hewlett-Packard OSS Assurance Solution
Product Version: Version 1.4
Frameworx
Version: Version 10
Business Process Framework version: Version 8.0
Information Framework version: Version 9.0
Assessment Completion Date: November 2011
Detailed Certification Results: Business Process Framework (eTOM); Information Framework (SID)
Product Description
HP offers products and solutions for enterprise IT operations and for communication service providers (CSP) operations support systems (OSS). Due to this broad portfolio HP is positioned exceptionally to address the convergence of IT and Telco: Services become an Internet and All-IP based technology, Service Production platforms become IT infrastructures, CSP joins IT Operations and eTOM applies ITIL processes. HP's offering comprises IT tools with Telco Extensions (e.g. HP Service Manager for ITIL Incident Management in a CSP's environment) or "carrier grade" specific tools (e.g. HP TeMIP for Fault Management of big CSP Networks).
The underlying case of this assessment was consciously selected, to demonstrate the use of ITIL in a Telco environment. The standard product documentation of chosen IT management products has been used in conjunction with case specific documentation, to demonstrate the mapping to eTOM (and SID, see parallel assessment). The customers target architecture was required to be based on eTOM, but Assurance processes were required to be ITIL conformant, what represents a very typical market situation. Other requirements of that case are typical for today's OSS market:
the call control technology for All-IP services: an IMS platform
largely automation of Incident diagnostics and resolution
supporting a collaboration of "factories" managing resources or services (handled like suppliers/partners)
HP applies its "NGOSS Blueprints" to describe the functional offerings and description of solutions for different customer cases. The NGOSS Blueprints are defined in a version 1.4 as "HP OSS Assurance Suite V1.4". It comprises an agreed set of solutions with pre-integrated products. See also "White Paper HP NGOSS Blueprint and Solutions.pdf" which is accessible from the Downloads area below.
Taking above requirements and using HP's Assurance Suite V1.4, the following HP products have been assessed against eTOM 8.0 and SID 9.0:
HP Service Manager V7.11  with Telco Extensions V1.0 for SID and eTOM support and configured using HP Operations Orchestrations (HP OO) to automate Diagnostics and Resolutions of Incidents
HP TeMIP V6.1 with TeMIP Client V6.3 and HP Universal Correlation Analyzer for Event Correlation
HP Universal Correlation Analyzer V1.2 for Event-Correlation, –Automation and Root Cause Analysis
HP Operations Manager V9.00 with Operations Manager i V8.10 for Service Impact Analysis
HP SQM V2.3 based on HP Business Availability Center (BAC) 8.04
HP UCMDB V8.04 with HP Telco Universe for SID support, provided with SQM
HP Universal SLA Manager V2.0
HP Performance Insight V5.4
HP Adapter Framework V4.1
Summary Results: Business Process Framework (eTOM); Information Framework (SID)