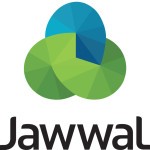 Company: Jawwal
Implementation Title: Business Process Implementation
Implementation Version: N/A
Frameworx Version: Version 14
Business Process Framework version: Version 14
Information Framework version: N/A
Assessment Completion Date: December 2014
Detailed Certification Report:
Jawwal Business Process Implementation Fx14.0 Conformance Certification Report V1.0
Implementation Description
Jawwal is pursuing to standardize its business processes because standards help to maximize compatibility, interoperability, safety, repeatability, and quality. It can also facilitate commoditization of formerly custom processes which lead to benefits in a totally different business unit.
Also Business processes have a high business impact, e.g. improved time-to-market & launch of new products, increase in efficiency, increase in up- and cross-selling and increase of revenue or reduction of costs, which considered main threats in Jawwal.
For more information, please contact Noor Halta and Mohammad Fahed.
Summary Results: Business Process Framework
Detailed Certification Results: Jawwal Business Process Implementation Fx14.0 Conformance Certification Report V1.0