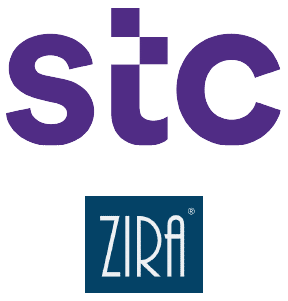 Company: stc and ZIRA
Product Name: Wholesale Solution for stc's Wholesale Business Unit (WBU)
Conformance Type: Implementation Conformance
eTOM & SID Version: 21.0
Assessment Completion Date: December 2021
Detailed Certification Report: stc & ZIRA WBU eTOM & SID v21.0 Conformance Certification Report
General Overview
This document provides details of stc's and ZIRA's Self-Assessment of their implementation of Wholesale Solution for stc's Wholesale Business Unit (WBU), against the following Open Digital Architecture(ODA) 21.0 components:
Business Process Framework (eTOM) version 21.0
Information Framework (SID) version 21.0
The assessment included a review of the methodology approach to business process and information modeling, respectively against TM Forum's Business Process Framework (eTOM) and Information Framework (SID) according to the specific processes and entities submitted in scope for the assessment.
Product Overview
About stc
Saudi Telecom Company (stc) is the largest digital enabler of telecommunications services in the Kingdom of Saudi Arabia, and the MENA region's top communications service provider (CSP). The company offers landline and fixed infrastructure, mobile and data services. stc offers mobile, broadband and cloud computing services.
For more information about stc, visit the website at www.stc.com.sa 
About ZIRA
ZIRA Wholesale Solution implemented for stc's wholesale unit is leveraging a consolidated user interface as well as an open architecture to enable and simplify future expansion. This single platform serves all lines of the wholesale business and provides a unified product catalog for all wholesale services. It enables end-to-end automation for new multiparty B2B2X solutions, incorporates more sophisticated product bundling to that end, and provides an industry standard configure, price, quote framework.
The platform provides deep financial and operational visibility with end-to-end process management across all revenue paths. Literally platform covers Lead to Cash processes. Process automation and control are enabled and complemented with advanced reporting, including the ability to define and monitor specific or custom KPIs.
New pricing models are also supported, such as value-based, pay-per-use, or pay-per-time as well as new charging criteria including flat, usage and burstable. Discounting for triple-play and other new bundled products are enabled as are expense management and credit control.
Key Features:
ZIRA's Wholesale Solution for stc's Wholesale Business Unit (WBU) has the following features:
Partner Management with Partner Inventory Management and Partner 360°
Product catalog-driven order management
Agreement Management
Configure Price Quote
Customer Order Management
Assets – Product Inventory
Problem Management
Interconnect Trading and Routing
Expense Management
Usage Rating
Realtime Credit Control
Customer Billing
Partner Invoice Verification
Dispute Management
Multiparty Netting and Financial Settlement
Architecture:
Wholesale Solution Stack is built following Microservices, Event-Driven and Reactive Architecture principles enabling Applications to be scalable with uncompromised reliability while being highly effective in infrastructure utilization. Those principles are accepted as standard for addressing the architectural challenges. Wholesale Solution Modules are designed to be loosely coupled, location transparent and capable of supporting isolated, autonomous services that enable applications to be elastic (supporting any amount of user load while only using the exact number of resources necessary) and resilient (allowing our systems to always be available, even in the face of failure).
Wholesale Solution is built upon Java based enterprise-class technology stack with utilization of microservice architectural patterns with DevOps controlled deployment.
An overview of ZIRA's Wholesale Solution for stc's Wholesale Business Unit (WBU) is depicted below:
Business Process Framework (eTOM) Level 2 Process Scope
The following diagram represents the Business Process Framework Level 2 processes that were presented in scope for conformance certification.
Information Framework (SID) ABEs Scope
The following diagram represents the Information Framework ABEs that were presented in scope for conformance certification.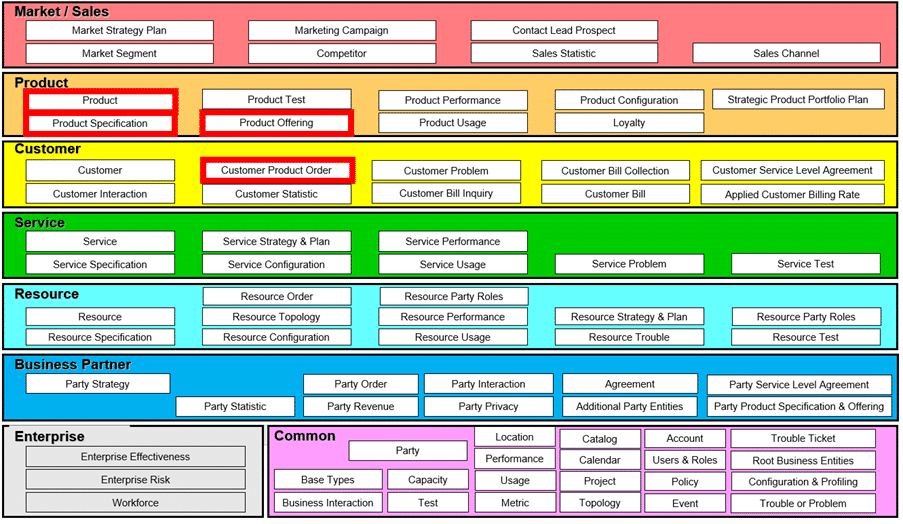 Detailed Certification Report: stc & ZIRA WBU eTOM & SID v21.0 Conformance Certification Report
For more information on ZIRA's Wholesale Solution for stc's Wholesale Business Unit (WBU), please contact:
Ahmed M. Elshazly
Wholesale Apps Management Section Manager
E-mail : [email protected]
Alen Muslic
Chief Strategy Officer at ZIRA
E-mail : [email protected]
For any additional information on this TM Forum Conformance Certification Report, please contact TM Forum at: [email protected]
Report Misuse: Conformance certification is an important part of enabling the communications industry to maintain profitability as it migrates to new services and new business models. Gaining the conformance mark represents a significant investment by both suppliers and service providers. If you feel a company is misusing the conformance mark then please let us know at [email protected].
Disclaimer: TM Forum has conducted no independent testing of the solution for conformance with its frameworks or standards. Such testing has solely been conducted by the supplier or seller of the product and has been self-assessed by the supplier or seller for adherence to the TM Forum framework or standard in question. Accordingly, under no circumstances will TM Forum be liable for any direct or indirect damages or any costs or losses resulting from the use or reliance by any party of or upon such certification.