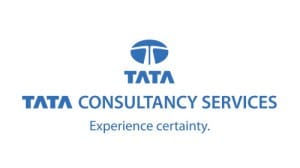 Company: Tata Consultancy Service (TCS)
Solution Title: Hosted OSS/BSS [HOBS]
Solution Version: V6.0
Frameworx Version: 15.5
Assessment Completion Date: January 2017
Business Process Framework results: Business Process Framework Summary results
Information Framework results: Information Framework Summary results
Detailed Certification Report: TCS HOBS Frameworx 15.5 Conformance Certification Report
Solution Description
Communication Service Providers (CSPs) across the globe are aspiring to expand their core business by transforming themselves to digital service providers. They are looking for new revenue generating opportunities while they are also optimizing legacy investments.
On one end of the spectrum, CSPs are looking at simplified and standardized BSS/OSS solutions for supporting traditional services. On the other end, there is a growing need for flexible, adaptable, and extensible solutions for digital services, due to the evolving nature of service models and partner ecosystems.  Satisfying the requirements of both traditional and digital services requires a solution which is "Fit for Purpose" as well as "Fit for Growth". The solution tenets of the two models are shown in figure below.
TCS' HOBS is a Digital Platform that meets both "Fit for Purpose" and "Fit for Growth" objectives.
The key differentiators of the HOBS Platform are
Comprehensive Business Process Support – Over 400+ Pre-Modelled Business Processes out of the box
Pre-Integrated Platform with 8 Products and 50 Applications covering the domains of CRM, Product Catalog, Order Management, Revenue Management, Enterprise Management, OSS, Connected Device Management and Infrastructure Components.
Industry Standards Based Architecture – Alignment to TM Forum Frameworx, Enterprise Grade Open Source Components, Multi-Tenant and Secure
Modular Design – Plug & Play of Products/Applications. Enables integration with existing IT
Extensible for changing business needs and Supports

different lines of businesses i.e. Consumer, Enterprise, Wholesale, VNO, …
different service types i.e. Fixed, Mobile, Cable, M2M, IOT, Cloud, Content, …
For more information on HOBS please contact: [email protected]
For any additional information on this Frameworx Conformance Certification Report, please contact TM Forum at: [email protected]
Summary Results: Business Process Framework; Information Framework
Detailed Certification Report: TCS HOBS Frameworx15.5 Certification ReportV1.0