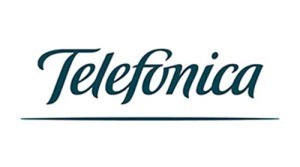 Company: Telefónica
Implementation Title: Business Process Blueprint Design
Implementation Version: N/A
Frameworx Version: Version 14.5
Business Process Framework version: Version 14.5
Assessment Completion Date: November 2015
Detailed Certification Report: Telefónica Business Process Blueprint Design Fx14.5 Conformance Certification Report V1.0.0
Implementation Description
Telefónica Group is transforming  technologies driven by processes across the business support system (BSS) and orchestration systems to enhance customer digital experience and compete in the new digital environment. In this context, Telefónica Business Process Framework has been developed to ensure consistency with transformation strategy and business goals and ease its management and implementations.
The Telefónica Process Framework has been structured in three components:
Process Definition Principles: Common principles to apply for process design and definition across Telefónica Group as a reference guideline
Process Blueprint: Common process structure definitions in 3 different layers:

e2e Business Processes: high level definition of the end-to-end processes – using a business oriented language
Intermediate Processes: linkage between e2e view and activity flows. Provides a more detailed view on the business logic within the process. These set of processes are used for the definition of the e2e flow processes, according to eTOM level 3. The scope of the certification are these e2e flows of processes at intermediate level
Activity Flows: processes detailed at activity level

Framework Management: Covers the following activities

Governance of deviation and Adherence Model: Measurement of the deviation of processes implemented from the standard Process Blueprint
Methodologies and Tools: Support for the process design, maintenance and continuous improvement of the Framework
Process blueprint evolution model: Evolution of the Process and Framework, including the Process Blueprint management
Structure of the end-to-end Telefonica Business Processes Blueprint
Telefónica Business Process Framework outlines the business process required by an OB along the value chain. End-to-end Business Processes are structured according to their nature in:
Customer Facing
Enablers
Support
Process categories and domains definition criteria:
Based on the Business Process Framework defined by eTOM
Based on the process domains defined by some solution vendors
Initial focus on the customer facing processes
For more information on Telefónica Business Process Blueprint Implementation please contact:
Marta Amo Escobar, Head of Business Process Standards Office, Telefónica Global IT. Email:

[email protected]
For any additional information on this Frameworx Conformance Certification Report, please contact TM Forum at [email protected].
Summary Results: Business Process Framework
Detailed Certification Results: Telefónica Business Process Blueprint Design Fx14.5 Conformance Certification Report V1.0.0