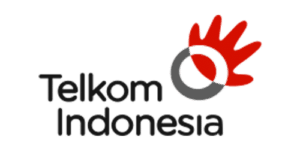 Company: Telkom Indonesia
Implementation Title: Telkom Indonesia Broadband Service – Service Management
Implementation Version: N/A
Frameworx Version: Version 13.5
Business Process Framework version: Version 13.5
Information Framework version: N/A
Assessment Completion Date: September 2014
Detailed Certification Report:
Telkom Indonesia Broadband Service Frameworx 13.5 Conformance Certification Report
Implementation Description
Over the last two decades, Product Management at Telkom Indonesia has been facing multiple challenges as it witnessed significant growth in many of its products; Product Management therefore decided to undertake a more radical approach to achieve the effective management of its product portfolio.
This situation was stressed even further when Telkom Indonesia launched its internet business segment as an extension of its traditional telco sector. Telkom Indonesia Product Management is organized as a Value Chain comprising service strategy, service development, and service implementation. These three functional areas covered the complete product management process, by gathering and analyzing information from the ecosystem made up of the customer, technology trends, competitors and other relevant market information. This approach was extended to service development in alignment with internal infrastructure capabilities and future infrastructure development scenarios.
All service development capabilities had to be tested along with all aspects of service delivery dependencies before entering the market.
To achieve adequate product management efficiency, Telkom Indonesia defined rigorous criteria for exit scenarios for a number of products such as online applications.
For more information, please contact Telkom Indonesia Broadband Product Management: [email protected].
Summary Results: Business Process Framework
Detailed Certification Results: Telkom Indonesia Broadband Service Frameworx 13.5 Conformance Certification Report