Equinix, Mavenir, MDS Global, Optiva, SoftBank and Telecom Egypt among the newest companies to join industry association committed to helping its members transform to enable cloud-native, software-based networks that unlock growth
London, UK — August 5, 2020 — TM Forum, the industry association driving digital transformation through collaboration, today announced that 66 companies have joined the Forum in recent months. These new members have joined from around the globe including from China, Egypt, Ireland, Mexico, Nigeria, Poland, Russia, Singapore, Spain, U.K., U.S. and beyond.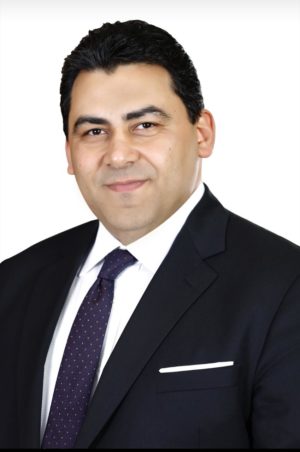 Becoming a member of TM Forum was important to Telecom Egypt according to Adel Hamed, Telecom Egypt's Managing Director and Chief Executive Officer, because "Investing in digitalization is essential to reinforce and enable the digital innovations that are transforming and leading the development of global economies today," he said. "Headquartered in a country strategically located at the heart of the globe, Telecom Egypt is able to capitalize on and expand its robust national and international network infrastructure, fortify its connections to tier-one international partners, and enhance its technological capabilities by building advanced data center facilities to best serve its global customers. In light of our aspirations to transform Egypt into a digital hub and position ourselves as an internationally acclaimed digital operator, we are delighted to become a member of the TM Forum community that drives global digital transformation and ensures having a positive impact on business and society."

Another new member, Optiva is "thrilled" to join the TM Forum, according to Shay Assaraf, Chief Marketing Officer. "Optiva brings to the market re-architected cloud-native OSS/BSS products available as SaaS and on the public cloud. By being a member, collaborating with the TM Forum community and contributing to TM Forum's Open APIs and Open Digital Architecture, we expedite the adoption of productization, cloud-native and public cloud technologies, helping our industry tap into innovative technology and applications."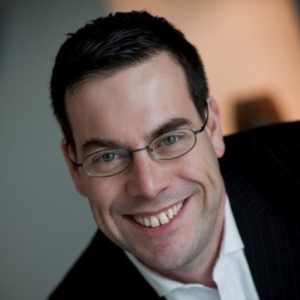 Stephen Randall, Chief Technology Officer at MDS Global, said MDS Global joined TM Forum as "Communication and data service providers across the world are considering how they will monetize 5G." He added, "We are entering an era of co-creation between service providers and enterprises in which they will work together to curate dedicated and personalized services and use cases. Co-creation will drive major cultural, technical and commercial change within their businesses. As a leader in enterprise monetization solutions, we believe our collaboration with the TM Forum will deliver new value not just to our customers but to the community as a whole as we enter this exciting and challenging period of new growth."
Welcoming the new members to the Forum, Nik Willetts, CEO, TM Forum, said, "As we begin to adjust to the 'next normal', our members are working diligently to address challenges around the long-term impact on people and ways of working; practical ways to accelerate transformation projects; and what truly needs to change to enable innovation and growth – with a focus on future design of network and IT teams." He added, "The work our members are doing is critical to delivering the agility, experience and cost base required for our industry to thrive."
View TM Forum's member directory here. Learn more about membership by contacting Arek Hojnik via email at [email protected].
The newest TM Forum members are:
Avistas
AWTG Ltd.
Bartr Technologies Ltd.
Brightcomms
Calicsi Ltd.
Celona Technologies
Colt Technology Services
Communications Business Automation Network
Compax Software Development GmbH
Consilience Technologies
Creativity Software
Dawiyat
Devapo Sp. z o. o.
Dhivehi Raajjeyge Gulhun Plc
Eastwind
Electron Bridge
Equinix Inc.
ETI Software Solutions
Future Internet Consulting and Development Solutions S.L.
Glasfaser NordWest GmbH & Co. KG
GuoChuang Cloud Technology Co., Ltd.
Honne Services
Innovile Technology S.L.
Institute for Problems in Mechanics of the Russian Academy of Sciences
International Free and Open Source Solutions Foundation
Istanbul University Informatics Department
Kyivstar JSC
Ladoke Akintola University of Technology
LotusFlare
Mageda
Mavenir Systems
MDS Global Ltd.
Meiji University
Multichoice Support Services (Pty) Ltd.
National Broadband Ireland
Nile University
Norconsult Telematics
OmniSci
ONIS Solutions
Optiva Inc.
OSSEra
Pak Telecom Mobile Ltd.
PT Telkomunikasi Indonesia
Public Telecommunication Corp. (PTC)
Red Dawn Consulting
Sarathi Softech Pvt. Ltd.
SATEC GROUP
Scorecard Systems Inc.
Sedicii Innovations Ltd.
SENAC
SoftBank Corp.
Software AG (UK) Ltd.
Sorbonne University
Sparkle
Symbox Ltd.
Tekpaths
Telecom Egypt
Telsy Spa
The Libyan International Telecommunication Co.
Triple-Innovations Ltd.
TÜBITAK BILGEM Software Research Technologies Institute
Turknet
Ulster University
Universidad de las Américas Quito
Université de Paris
Urban Economic
Vanrise Solutions
About TM Forum
TM Forum is an alliance of 850+ global companies working together to break down technology and cultural barriers between digital service providers, technology suppliers, consultancies and systems integrators. Our work is defined by our members which include ten of the world top ten network and communications providers and stretch across 180 countries. Our members tap into each other's collective experiences and abilities to collaboratively solve complex industry-wide challenges, deploy new services and create technology breakthroughs to accelerate change. Follow us on LinkedIn, Twitter and Facebook. Learn more at www.tmforum.org.
Media Contact:
Elizabeth Coyne
Vice President, Communications
TM Forum
[email protected]