REVENUE MANAGEMENT
In today's hyper-competitive market, improving margins is an essential focus for service providers. That makes revenue protection a critical component in your business. From service provisioning to cash collection, there are limitless opportunities for revenue to seep through the cracks – especially in a world of convergent services and extended partner value-chains. Many service providers today use an ad-hoc and reactive approach to revenue assurance which proves to be ineffective in today's operating conditions. To succeed, service providers need a holistic approach that spans your business and operational processes, systems and data.
Get involved across a number of Revenue Management initiatives: 
Key Topics TM Forum members are engaged in:
Project Name
Project Description 
Proposers
Revenue Loss 
What factors contribute to revenue leakage? Can they be identified, and if so, who 'owns' (has the potential to control) them, and can the contribution of each be modeled sufficiently well to determine where best to focus an organizations' mitigation efforts?
Andreas Manolis


BT

Improving the Risk Coverage Model
We have started an initiative to combine the data source documentation, mapped to the existing controls and the given coverage, with the possible threats and measures. First results are expected by November and will then be aligned within Telekom Austria Group, operating in 7 different European countries by end of the year. Our aim is to share the enhanced risk coverage model and not only to update the existing GB941-E documents, but also for creating helpful synergy effects for all TMF contributing Telcos.
Winter Susanne-Maria


A1 Telekom Austria AG

RA Balanced Score card
RA is a continuously evolving discipline that demands a balanced set of KPIs which support and guide progress and growth. We have developed a new set of RA KPIs that go beyond the financial aspects to take into consideration the Governance and business process, customer satisfaction and 'learning & grow' KPIs. In this session we will present the final model of the RA KPIs and Balanced scorecard.
Gjurgjica Pesheva


Deutsche Telekom AG

Strategic direction discussion
A "Statement of Direction" is currently being written which aims at providing strategic input and evolution paths for RA to better contribute to strategic objectives of digitizing and transforming Operators. The discussions and deliverables will provide the participants with a cookbook on how to strategically develop their functions and to prioritize actions to better benefit their companies.
Gjurgjica Pesheva


Deutsche Telekom AG


Rene Felber


Telia Company

NFV impact on RA
NFV brings new technical architectures, business topologies and cost models. These changes bring with them additional Revenue Assurance and Fraud Management challenges. We will brainstorm the impact on RA and FM related risks, and we will create recommendations on how to best mitigate those risks. The outcomes of the session will be examples of LTE risks, how to mitigate them, and what controls to use, the outcome will be used to enrich  GB941-D with NFV related examples.
Gadi Solotorevsky


Amdocs

RA survey
During the session we will review and discuss the proposed changes to the questionnaire, agree what will be covered, and set out the plan for the survey. This will be your opportunity to shape this global survey and ensure your organization gets real benefit from it – be it as insights or as a benchmark for your organization's evolution.
Luis Eduardo Rebelo


WeDo


Bruno Musa


ISPM


Rene Felber


Telia Company

IOE Monetization
We know that the "platform economy" will be underpinning IoE and Smart X services with new business models and new capabilities including cloud, data center, analytics, risk management, and virtualization What does this mean for Revenue Management – Revenue Assurance in particular? Are there specific challenges that fall from IOE Monetization – this will be a joint session with the IOE teams with the objective of identifying those challenges, whether or not we can meet them, and if not, what needs to be done?
Chris Stock


TM Forum

Fraud Management 
Topics to be covered will include:

IOE Monetization Use cases
Review updates on FMMM
Fraud Survey'17 results
Fraud Risk Assessment Process
'Lightweight' Fraud Classification Model

Luis Moura Brás


WeDo
If you are interested in joining a project or would like more information, please contact Chris Stock – [email protected]

DOWNLOAD Best Practice
A suite of documents defining the KPIs for measuring revenue leakage, revenue assurance related process efficiency and data quality.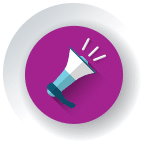 REGISTER: TM Forum Live! 
Blogs
Over four, intensive days we'll address the hottest topics from network orchestration and automation, customer centricity and analytics to the use of blockchain for OSS/BSS.


WATCH CATALYST VIDEO
The Werewolf's dilemma: While you transform, can you fit in the same clothes?