SMART CITY
FORUM
Engage. Live. Work. Thrive.
The smart city movement has the potential to transform the very fabric of our society. By better connecting citizens to the future of their cities, through innovative use of ICT and secure high-speed communications, we are seeing the beginning of a new era for cities. During this transformation there will be a lot of uncertainties and unknowns. City leaders and ecosystem partners will need to approach these challenges with a collaborative mindset. Join us!
Get involved across a number of Smart City initiatives 
About the Smart City Program 
A smart city is a city that engages and connects to its citizens.
There are no siloed ecosystems in a true smart city. Each ecosystem, be it smart energy, traffic management, or smart buildings all have an interdependency on the other, and very often need to share data and services to make the end-user experience smooth and efficient.
This Smart City Maturity and Benchmark Model has been designed to capture the key aspects of a city's transformation journey to become a smarter city. A smart city is characterized by a high level of community and citizen engagement, by its attractiveness for businesses and by efficient and sustainable city operations.
The model allows a city to quickly assess its strengths and weaknesses in five key dimension areas related to city smartness and to set clear goals as how it wishes to transform over the next two to five years.
Start your Smart City Journey here >>
Several short-term and long-term initiatives are currently underway to realize this vision, including:
Smart City Perspectives
Smart City Live! 2017 Preview (May 15, 2017)
Joaquin Rodriguez, Leading Cities Coordinator, Barcelona 
Highlights from TM Forum's Smart City InFocus Event, 2016
Jessie Adcock, Chief Innovation and CIO, City of Vancouver
Sarma Rajaraman, CIO, City of Brisbane
Karen Peters, Deputy City Manager, City Manager Office, City of Phoenix

Download Benchmarking App 
Developed to enable Peer-to-Peer Smart City Benchmarking and Strategy Development. Benchmark progress in your city against best practices. Android app available here.

Workshop: Frontrunner Smart Cities in the API economy
In this workshop Cities will learn how they can become frontrunner Smart Cities in this API Economy, by using the smart city reference architecture jointly defined by TM Forum and the FIWARE Foundation.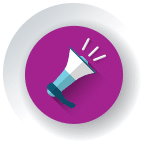 REGISTER: Smart City Live!
Take an in-depth look at the core building blocks of smart cities, identify infrastructure requirements and explore how operators can help cities become smart.