Understand how TM Forum's best practices are used to enable IoT services and create digital business ecosystems.
The way we do business and offer services is transforming, with the delivery of IoT services often involving complex groupings of partners and suppliers. With the complexity of multiple partners, business models and stakeholders it gets complicated very quickly!
Using industry best practices and the ecosystem modeling framework, this training course will enable you to understand how ecosystems are changing the fundamentals of the business world and introduces a common language, a way of thinking and a methodology to help you address the challenges and opportunities in this space.
A variety of industry use cases will be reviewed to see how the concepts covered are put into practice.
Level: Foundation
Pre-requisites: An interest in delivery of IoT services and business ecosystems
Duration: Self-paced / 1 day
Register to take this course online: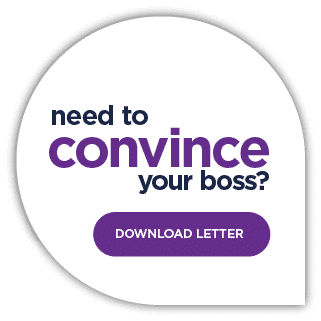 Take this course in-person (onsite or virtual):
Talk to us about getting this course for your team
Download the datasheet for this course.
Who should attend?
This course is suitable for:
Anyone who wants to learn about ecosystems, business or technical. This course is appropriate for most levels of experience.
Course Syllabus
Module 1 What is a business ecosystem?
Module 2 What are the key components of a business ecosystem?
Module 3 Platforms and ecosystems in action
Module 4 WTM Forum B2B2X business scenario blueprint – ecosystem modeling framework
Module 5 Key TMF assets to support the ecosystem modeling framework
Module 6 TM Forum partnering guide defining the relationships between ecosystem stakeholders
Module 7 How the TM Forum tool, CurateFx, is being used to develop new business models and ecosystems?
Module 8 Wrap up and review
What will you learn?
Key concepts and elements of a business ecosystem
Understand the relationship between business ecosystems and business models
TM Forum's B2B2X Business scenario blueprint for digital business ecosystem projects
Use the Business Model Canvas to develop business models, and how other business canvases can be used for platform business models.
Understand how TM Forum's Partnering guide is used to define the financial, operational and contractual relationships between ecosystem stakeholders.
Learn why the Platform business model is so important for many digital business ecosystems
How TM Forum's business ecosystem modelling tool is being used by CSPs, vendors and system integrators to develop new business models and ecosystems.
Exclusive to TM Forum training, you will learn about ways to apply TM Forum's best practices to accelerate your ecosystem projects:
TM Forum B2B2X Business Scenario Methodology
TM Forum Partnering Guide
TM Forum Business Ecosystem Modelling Tool, CurateFx
Certification
A course attendance certificate is issued on satisfactory completion of the course. There is a knowledge certification exam also associated with the course material.