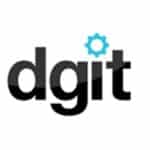 Company: DGIT
Product Title: DGIT TELFLOW Version 3
Product Version: Version 3
Frameworx Version: Version 13.0
Business Process Framework version: Version 13.0
Information Framework version: Version 13.0
Assessment Completion Date: May 2014
Detailed Certification Report: DGIT TELFLOW Frameworx 13.0 Conformance Certification Report
Product Description
Telflow is a service delivery platform for Telco and Cloud companies. It is designed to manage growth, change and complexity across an application ecosystem.
Telflow's stand out capability is the design time environment where new products, services and processes are created and managed with remarkable ease.
The primary benefits are cited as rapid time to market and very low change costs.
Telflow is also a modular and carefully componentised platform built around TM Forum Frameworx and best practices, allowing the platform to be utilised as a whole or in parts. The combination of Frameworx implementation and the stand out configurability of the platform results in an extensible and reusable Architecture, referred to as "Architecture as a Platform" by the Vendor.
Further information is available from the vendor at www.telflow.com
Summary Results: Business Process Framework; Information Framework
Detailed Certification Results: DGIT TELFLOW Frameworx 13.0 Conformance Certification Report