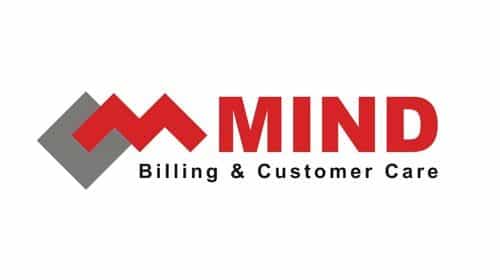 Company: MIND C.T.I. 
Product Title: MINDBill
Product Version: V7.0
Frameworx Version: Version 15.0
Business Process Framework version: Version 15.0
Information Framework version: N/A
Assessment Completion Date: February 2016
Detailed Certification Report: MINDBill Fx15.0 Conformance Certification Report V1.0.1
Product Description
MINDBill is a convergent billing and customer-care solution that facilitates the provisioning of services for mobile, broadband and wireline service providers.
MINDBill enables providers to launch, on the spot, new revenue-generating services with flexible, expandable properties, at Internet speed, giving them the ability to immediately roll out value-added, customer-centric services. Providers can easily bundle new services into packages suitable for different types of customers to secure, strengthen and expand their market presence, as well as increase customer retention. Using real-time mediation, provisioning and rating, service providers can increase their revenues and customer base by offering innovative products and services within a minimum time of deployment.
The various functional modules that implement the provisioning, mediation and billing functions are easily accessed using industry standard Application Programming Interfaces (APIs), enabling seamless integration with third-party applications. Our software's multi-layered, modular architecture supports real-time distributed processing, achieving performance, scalability and high-availability.
For more information on the MINDBill product please contact [email protected]
For any additional information on this Frameworx Conformance Certification Report, please contact TM Forum at [email protected]
Summary Results: Business Process Framework
Detailed Certification Results: MINDBill Fx15.0 Conformance Certification Report V1.0.1