CurateFx
Ecosystem Management
Digital ecosystem management within and beyond your organization
Traditionally companies focus only on internal collaboration, but as the digital landscape expands to include new digital IoE services, digital transactions, and APIs – so does your ecosystem. How do you make decisions with the partners and stakeholders in your ecosystem? How do you share data? In how many directions can your business and revenue model extend outside of your organization?
Get it right and reap the benefits:
Accelerate time to market
Create and win new business opportunities
Increase existing margins
Decrease IT rework
Manage your ecosystems
CurateFx is a SaaS tool that helps different stakeholders manage digital transformation and digital ecosystem projects. It gives users the ability to make faster, more confident, more informed, collaborative decisions around complex business scenarios. It is used internally to breakdown silos between departments and it is used to go beyond an organization to connect the ecosystem of partners, suppliers, customers and more.
For System
Integrators
Co-creating an end-to-end solution with your clients can be a challenge. Add into the mix the multiple stakeholders, partners, internal relationships and data shares and the picture becomes very complicated. Imagine a tool that provides a live, shared environment that allows you to clearly communicate your clients' needs alongside your capabilities, whilst breaking down internal and external silos.
The solution is CurateFx – find out how you can transform the way you do business >>
Take ideation to the next level
DEFINE your business scenarios, ecosystems, products, and services
Simply create new projects through the built-in methodologies, best practices and visual guides that can help template your design – or if you prefer to start from scratch – it's up to you
See DEFINE in action
DESIGN with the power of proven TM Forum blueprints behind you
Clearly define the roles of ecosystem stakeholders and map the relationships – to help simplify this process you can customize your view with filters and use visualization maps
See DESIGN in action
SCOPE your project against proven Frameworx models
Industry-leading Frameworx and Open APIs are integrated into the tool, allowing IT and business to clearly define requirements for the project
See SCOPE in action
COLLABORATE inside and out
The key to effective collaboration is flexibility which is why our tool can be used online, on tablet, offline (read-only), shared in pdf, word or excel format, with comment capability built-in
See COLLABORATE in action
Don't just take our word for it…
"The API ecosystem integration is very useful. It puts business and technical people on the same page. Everybody talks different languages but you can understand each other via the visual interactions between users and modules."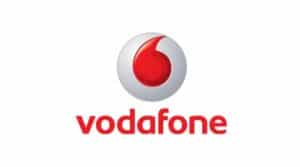 "Using CurateFx we were able to capture the problem statements, the value propositions and the roles that each partner will play in the ecosystem – CurateFx is a one of its kind." See live working project with Infosys here>>