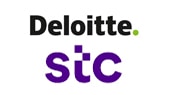 Company: Deloitte Middle East
Implementation Name: Deloitte Middle East – PLM Digital Transformation Program Concept to Market (C2M) Journey – STC CBU (Consumer Business Unit)
Conformance Type: Implementation Conformance
Frameworx Version: 18.5
Assessment Completion Date: July 2019
Detailed Certification Report: Frameworx 18.5 Final Certification Report for Deloitte – PLM STC CBU – v1.0
General Overview
This document provides details of Deloitte Middle East – PLM Digital Transformation Program – Concept to Market (C2M) Journey – STC CBU (Consumer Business Unit)'s self-assessment, followed by TM Forum's Conformance Assessment relative to the implementation of business processes and data modelling against the following Frameworx components:
Business Process Framework Version 18.5
Information Framework Version 18.5
The assessment included a review of:
The methodology approach to process modeling against the TM Forum's Business Process Framework Release 18.5 according to the specific processes submitted in scope for the Assessment.
Conformance to the Information Framework Release 18.5 Domains/Aggregate Business Entities according to the specific ABEs submitted in scope for the Assessment.
Product Functionality/Capability Overview
Deloitte Middle East – PLM Digital Transformation Program – Concept to Market (C2M) Journey – STC CBU (Consumer Business Unit)
Deloitte has defined and is delivering a set of PLM (Product Lifecycle Management) specific processes and product catalogue to the STC Consumer Business Unit (CBU) for the 9 Mobility product lines which includes Roaming, Prepaid, Postpaid, VAS, CVM, Retention, Loyalty, MBB, and Terminals & Partnerships.
The main objective of the PLM digital transformation is to enable a catalog driven architecture leveraging existing capabilities for product offerings, process automation via API integration between the PLM and downstream systems and allow customers to customize their product offerings with an Omni-channel experience. These processes describe the set of activities, interactions, dependencies and workflows that guide the operation of STC's PLM capabilities from a functional specification perspective; these processes are supported and automated by a PLM system provided by Kloudville as a centralized application that enables the management of change at STC.
The afore mentioned processes consist of a set of approximately 90 workflows designed in conformance with the TM Forum Business Process Framework (eTOM) standards version 18.5.
The functional requirements specifications for the 9 product lines was developed by Deloitte and provided to the IT Teams at STC and Kloudville to build the high level (HLD) and low level solution design (LLD) to implement the PLM solution. For Wave 1 of the PLM system, Kloudville will implement the solution design for Roaming and Prepaid, Wave 2 shall include Postpaid and MBB with other product lines to follow at a later stage.
Business Process Framework Level 2 Process Scope
The following diagram represents the Business Process Framework Level 2 processes that were presented in scope for conformance certification.
Information Framework Assessment – ABE Scope
The diagram below represents the Information Framework Level 1 ABEs that were presented in scope for conformance certification
Brief Overview of the PLM Implementation
Kloudville's Product Lifecycle Management (PLM) provides a centralized application for the management of change in your organization. Whether the task at hand is to launch a new product, change pricing, run an advertising campaign, or change suppliers, PLM guides the organization through the required steps.
Product Lifecycle Management covers the full lifecycle of Products, from Ideation through to Evaluation and ultimately, Retirement.
This HLD covers the below Processes:
Roaming Create New Product Offering
Roaming Create New Offer based on Existing Product Specification
Manage Wholesale Agreement
Manage Steering
Modify Product Offering – rest of use cases
Build Roaming Performance Data
Assess Roaming Product Performance
The business processes followed for each type of product change vary from company to company and can pass through departments as varied as Product Management, Marketing & Communications, Finance, Customer Service, Network Operations, Capacity Planning, Field Operations, Information Technology, Retail Operations, Regulatory Affairs, Trade Compliance and Sourcing.
Traditional PLM products have been developed as an add-on to the Catalog and have been developed with a Catalog-centric focus. While they have accomplished gains in moving catalog population out of IT and into the hands of the business, physically modelling of products in the catalogs is only a portion of the end-to-end PLM process. Considerable time is spent in the analytics, ideation and decision making. It is critical that your PLM solution address the full end-to-end problem.
With competitive pressures, the need to get these changes to market quickly is clear. Delays can lead to a variety of negative business outcomes, such as a significant increase in churn, the erosion of margins, and a decrease in brand reputation. It is essential that companies manage their PLM process to streamline activities and reduce idle wait time by proactively managing the workflow, escalating overdue tasks, and providing a single source of truth where business decisions can be made.
Kloudville supports the PLM challenge by providing:
Project management tools to permit resource assignment, tasking and status reporting
Configurable forms to permit each department to capture, access and make decisions upon the data that they need
Configurable workflow that adapts to your business processes
User roles and policies to permit all your workgroups access, while restricting the data and functions that they can access
The notification, managing, monitoring and escalation of tasks
Integration to external systems to retrieve and publish data
Kloudville publishing framework will manage the integration with other systems for publishing the Catalog.
Detailed Certification Report: Frameworx 18.5 Final Certification Report for Deloitte – PLM STC CBU – v1.0
For more information on the Deloitte PLM Implementation, please contact:
— Emmanuel Durou
Partner – Consulting
Deloitte Middle East
E-mail : [email protected]
For any additional information on this Frameworx Conformance Certification Report, please contact TM Forum at: [email protected]
Report Misuse: Frameworx conformance is an important part of enabling the communications industry to maintain profitability as it migrates to new services and new business models. Gaining the conformance mark represents a significant investment by both suppliers and service providers. If you feel a company is misusing the conformance mark then please let us know at [email protected].
Disclaimer: TM Forum has conducted no independent testing of the solution for conformance with its frameworks or standards. Such testing has solely been conducted by the supplier or seller of the product and has been self-assessed by the supplier or seller for adherence to the TM Forum framework or standard in question. Accordingly, under no circumstances will TM Forum be liable for any direct or indirect damages or any costs or losses resulting from the use or reliance by any party of or upon such certification.