Adoption Assessment Survey Q2 2021 results
46 companies participated in the V4 (Q2 2021) Open API adoption assessment survey.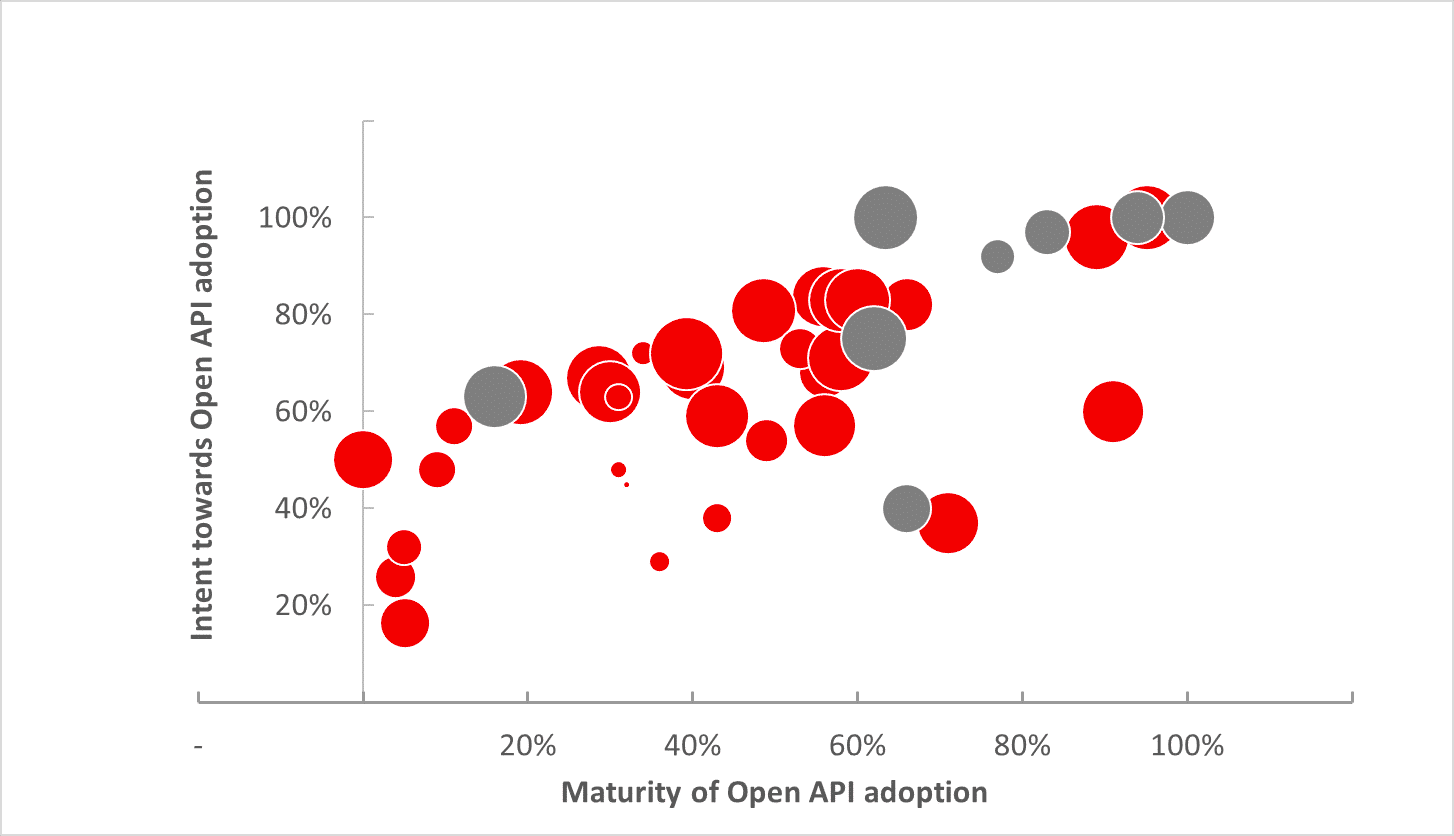 The results show a marked uptick in the maturity of Open API adoption compared to earlier surveys, with sustained growth in the number of companies that have achieved widespread, mature Open API deployment.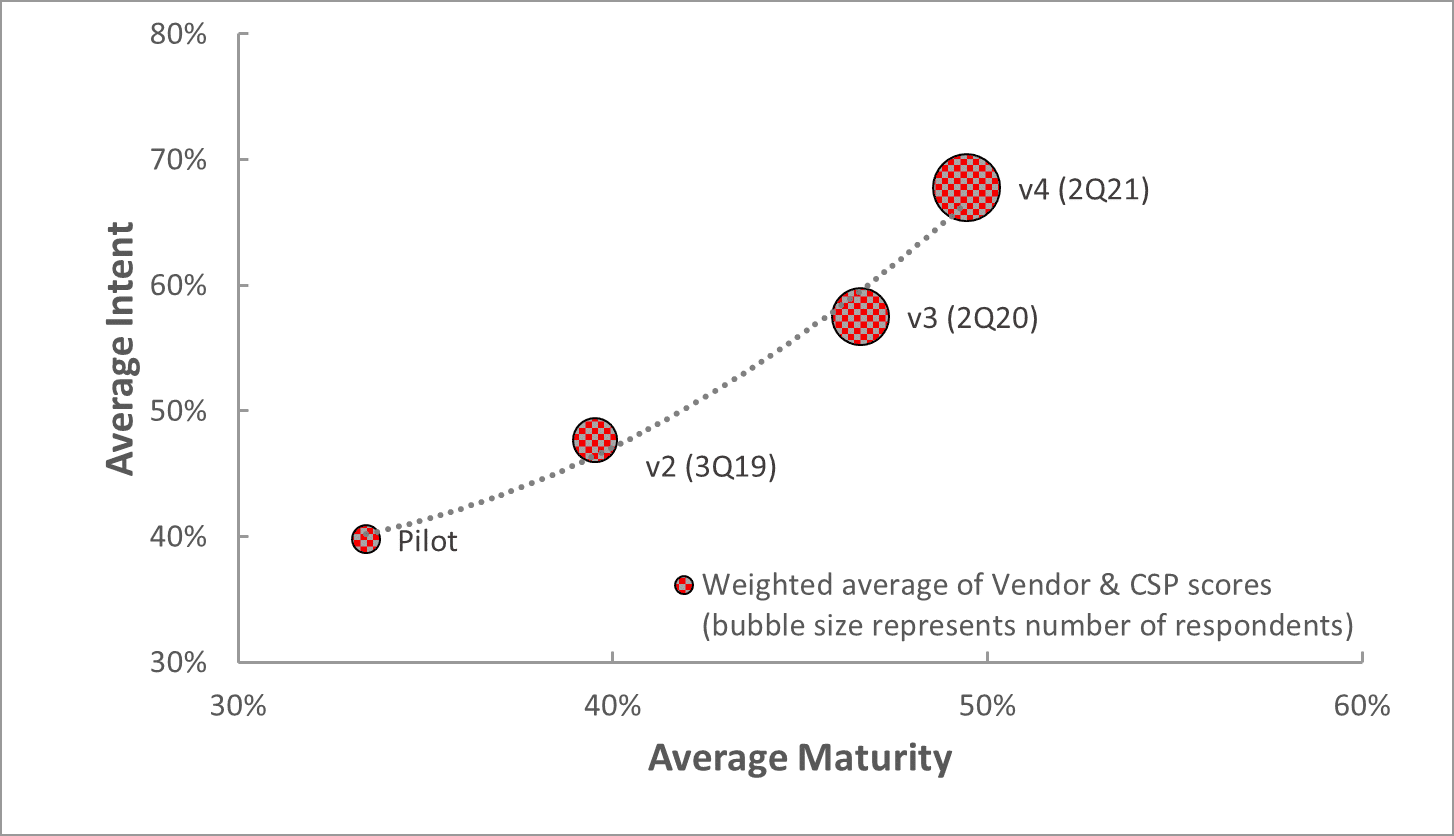 Click here to read more about the Q2 2021 survey results.
To take part in the latest survey please follow the links below: