What is monetization?
Monetization, in general, means to convert an asset or any object into money or into a source of income. In the context of IoE, monetization must consider offer, revenue and pricing as well as all components in a digital ecosystem such as: hardware devices, services, data and the shared platform utilized in an ecosystem; each having distinct value propositions and unique charging methods to be monetized.
The key IoE challenges
How can businesses quickly identify revenue generating opportunities and execute on them?
The IoE presents some of the most complex and sophisticated business scenarios and business models for operational execution. So, the big question is how do you manage this complexity?
How should you manage the dynamic environment of connected partners, platforms, processes, data, and people that all have dynamic requirements including local or global interconnection (including LPWAN, edge computing, and the evolution of 5G) and scaling, revenue, costs, and capital? And how do you effectively monetize it?
We know that identifying best practices for the shared risk, shared reward and capital investment makes sense across ecosystem partners to build a flexible monetization model. But the challenge remains how to combine monetization innovation and predictability.

Identifying and implementing successful strategies for moving up in the value-chain is the biggest challenge ahead for mobile operators in IoT."
TM Forum solutions
TM Forum's IoE program is addressing the challenges in implementing monetization risk and reward in dynamic, evolving and complex digital ecosystems.
The first publication of the Monetizing Internet of Everything (IoE) guide describes a standardized approach and a monetization template to help members when creating innovative products and defining new monetization models. It includes definitions of monetization models, how to build a monetization model using the template, an outline and examples of typical monetization patterns as well as the examination of key future trends in this area.
The collaborative project work is also looking at some of the use case opportunities for monetizing IoE, how they could be implemented and the associated risks. The objective is to develop a coherent roadmap for the development of the required best practices to ensure monetization is enabled by trust, confidence and innovation.
Craig Bachmann, TM Forum, gives an overview of IoE Monetization
Ecosystem pricing models found in M2M use cases typically tend to be different from those of product and service models emerging with IoE.

The lifecycle of IoE is moving from products to services, and eventually on to features."
Boris Maurer, Accenture.
The business scenario plays a huge role in identifying the monetization strategy. Monetization will depend on the specific use case and business scenario (as shown below), so the work of TM Forum on monetization is to build a reusable standard approach and guidance on tall the critical elements to be considered, regardless or which business scenario is involved.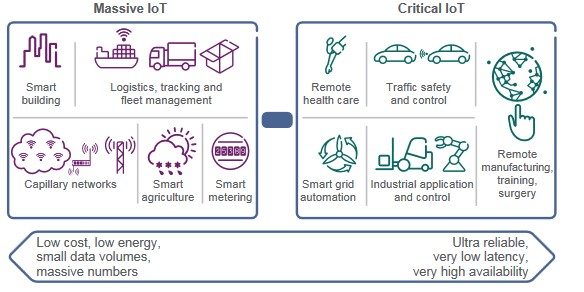 Get Involved