A foundation course exploring the core principles of detecting, investigating, correcting and preventing revenue and cost leakage.
Revenue assurance is the discipline that can protect your business from the combined risks of revenue leakage and inflated costs; both directly impact the bottom line of your business. The ability to detect, investigate, correct and prevent such issues is an essential capability of any revenue assurance program. You will learn the key techniques involved in performing revenue assurance activities.
This one-day introductory course provides an overview of Revenue Assurance for personnel new to the Revenue Assurance domain and who will have an operational role within their Revenue Assurance program. It is also relevant to non-Revenue Assurance personnel seeking a more in-depth understanding of the subject to better support their corporate Revenue Assurance program.
Level: Foundation
Pre-requisites:
Open Digital Framework Overview is recommended
Business Process Framework Fundamentals is recommended
Duration: Self-paced / 1 day
Register to take this course online: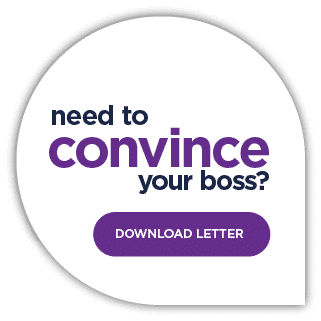 Take this course in-person (onsite or virtual):
Talk to us about getting this course for your team
Download the datasheet for this course.
Who should attend?
This introductory course is suitable for:
Personnel new to the revenue assurance function who wish to understand why RA is important , where leakage can occur and how it can be detected, investigated, corrected and prevented.
Managers who have responsibility for ensuring that the support architecture operates as effectively as possible to maximize its revenue potential and who want to understand revenue assurance principles to incorporate into their projects.
What will you learn?
What revenue assurance is and the role it plays.
Typical problem areas.
Identify the business benefits that revenue assurance delivers.
The revenue assurance life-cycle.
The four primary domains of revenue assurance.
The importance of revenue assurance maturity.
The role of the TM Forum's Revenue Assurance Maturity Model.
The key techniques of combating revenue assurance risks.
How to distinguish between preventative and corrective actions.
Course syllabus
Module 1: Introduction to Revenue Assurance
Module 2: Revenue Leakage Framework and Example
Module 3: Domains of Revenue Assurance
Module 4: The Revenue Assurance Lifecycle
Module 5: Usage Assurance
Module 6: Subscription Assurance
Module 7: Cost Assurance
Module 8: Correction
Module 9: Maturity Considerations
Module 10: Prevention
Course objectives:
Service Providers:
Protect your revenue stream.
Take a holistic approach to Revenue Assurance.
Identify almost 100 revenue leakage points systematically.
Improve customer satisfaction with accurate billing and charging.
Help your business managers understand how to improve revenue assurance practices within your organization.
Type of career certification
Details & courses needed to obtain certification
The Revenue Assurance Skill Path explains the principles of revenue assurance and how to implement tools and techniques for combating revenue assurance issues using relevant ODF principles.
**Expert-led course only