The cable industry has evolved at a staggering pace from video distribution to high speed data, voice, mobile services, business services and beyond. New services and products represent a tremendous growth opportunity for cable operators/multiple system operators (MSOs). However, with opportunity comes many challenges, including increased demands, deregulation and stiff competition.
To address these challenges, TM Forum is focused on delivering best practices, standards, and tools that enable cable MSOs to move as fast as their markets are moving with operational and business systems that facilitate the rapid pace of change. The Cable Program will be using agile-style development techniques to produce Frameworx-based solutions to real MSO challenges in very short cycle times. These solutions will then be shared across our large MSO community.
TM Forum helps MSOs transform their operations and IT systems to do more, faster, and at a lower risk and cost.TM Forum has 50 MSO companies that actively participate in our activities including collaboration, events, and training. Our online Cable Community – representing more than 791 companies and 14,000+ participants online – brings together all members of the cable value chain to discuss common issues, collaborate and develop best practices and standards that enable MSOs to:
Define new methods for using Frameworx to respond to market demands quickly and effectively
Optimize and automate core business operations to run at the lowest possible cost, continually raising the bar on market competitiveness
Manage Key Quality Indicators to deliver the experience that customers demand through quantitative methods
As a result, MSOs can move quickly to take advantage of new revenue growth opportunities, rapidly deploy and introduce services, improve operational efficiency, and communicate to targeted end-users more effectively.
Already adopted by 90% of the world's largest service providers, TM Forum's Frameworx suite of standards provides the blueprint for effective business operations. Frameworx enables service providers to assess and improve performance by using a proven, service-oriented approach to operations and integration which allows MSOs to focus on growing their business. (Click here to learn more about Frameworx).
In 2011, TM Forum's Cable Community launched Frameworx for Cable – a comprehensive approach to continued development of use cases, standards, and best practices developed specifically for the global cable industry. This program consolidates the deliverables of TM Forum's Cable Working and Chartered Groups that are collaborating to provide industry-specific solutions to simplify the adoption, use, and maturity of Frameworx for Cable. Areas of focus include:
Transformation for IP Cable
Growth Requirements in Business/Commercial/Non-Residential Services
Multi-screen service delivery (TV Everywhere)
Big Data Analytics & Governance
Mobile Solutions
TM Forum works closely with CableLabs® to continually improve the effectiveness of TM Forum standards and best practices for the cable industry.
MSO Members who are contributing to the TM Forum's Best Practices and Standards include: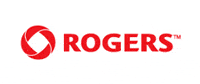 Supporting our members
Learn more about how you can get involved in TM Forum's Cable Community.
Join the Cable Community online to receive meeting notices, participate in discussions, and share advice with colleagues