Bring together team members for highly interactive strategic and technical workshops with actionable outcomes
As an independent industry association, TM Forum can provide an impartial view of the key challenges of transformation and of deploying new approaches for the digital world, based on the shared experience of our members. 
Our one and two day workshops:
Empower your executive and technical teams to work together towards new strategies
Give practical guidance to your technical teams of architects and developers to achieve common understanding of the transformation challenges in your own organization
Help you begin to develop practical solutions to be implemented immediately, all in an interactive, discussion-based format.
These expert-led workshops can help you kick off a transformation project or, if you already have a formulated strategy,  to provide a clear perspective on the important factors to measure and help set priorities for investment in your digital services journey. 
Workshops we offer
| Course name | Theme | Description |
| --- | --- | --- |
| Open Digital Architecture (ODA)  – Executive level | Cloud Native IT & Networks | Introducing executives to the concepts and principles of ODA, a blueprint for modular, cloud-based, open digital platforms replacing traditional OSS and BSS.  |
| Open Digital Architecture (ODA) | Cloud Native IT & Networks | Following an introduction to ODA concepts, participants select from a list of topics based on business challenges – digital transformation, business and IT agility, tackling technical debt, etc.  |
| | Beyond Connectivity | Enabling executives to collaboratively develop practical plans for the monetization of 5G and the development of supporting ecosystems, value streams and business assurance capabilities. |
| Customer Experience Management (CEM) | Customer Experience & Trust | Leveraging customer experience management concepts including omnichannel, metrics, KPIs, analytics, and customer experience in ecosystems with partners. Identifying your key pain points, then developing approaches that leverage TM Forum's multitude of best practices and use case scenarios to tackle the most pressing challenges. ​  |
| | Customer Experience & Trust​ | Working with key stakeholders to understand your digital transformation journey; how to increase flexibility and agility to deploy enterprise-wide or global digital businesses; working to improve customer personalized propositions and new digital services to expand into adjacent markets and develop new business models.​ |
Don't just take our word for it…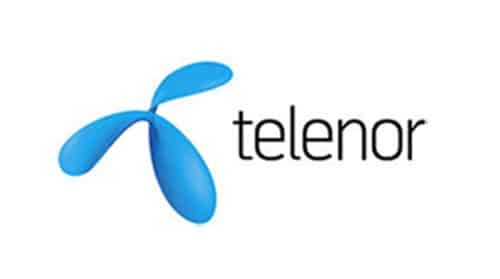 Telenor recently conducted a series of executive workshops as part of their overall change management and training plan to equip the leadership with a better understanding of how to implement the strategy in practical terms.
How did we work with Telenor?
The workshops took place on two different continents to cover their management teams and provide understanding of the strategy, common language to be used, the leadership qualities and style to be used and identify a pragmatic plan of action.
The practical 2 day workshop content was developed with Telenor to ensure all material had targeted relevance to Telenor's journey.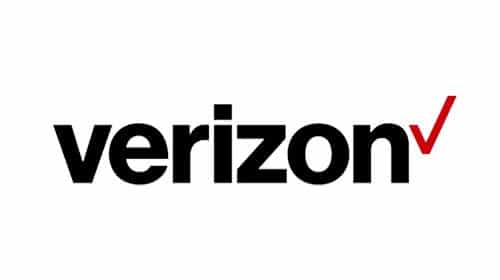 "This was very helpful and the value of domain driven standardized APIs was real."
"One side benefit of the workshop was that different groups within Verizon were represented (consumer, business, network, hr/payments, etc) and conversations have spawned on exchanging and using a catalog of standardized APIs among these different domains."
How did we work with Verizon?
TM Forum conducted an Open Digital Architecture technical workshop at Verizon's headquarters, attended by senior architects driving digital transformation within Verizon.
The workshop introduced TM Forum's Open Digital Framework and the need to focus on open digital architecture. It included case studies and discussions on how this open architecture can help in efficiently implementing their digital transformation.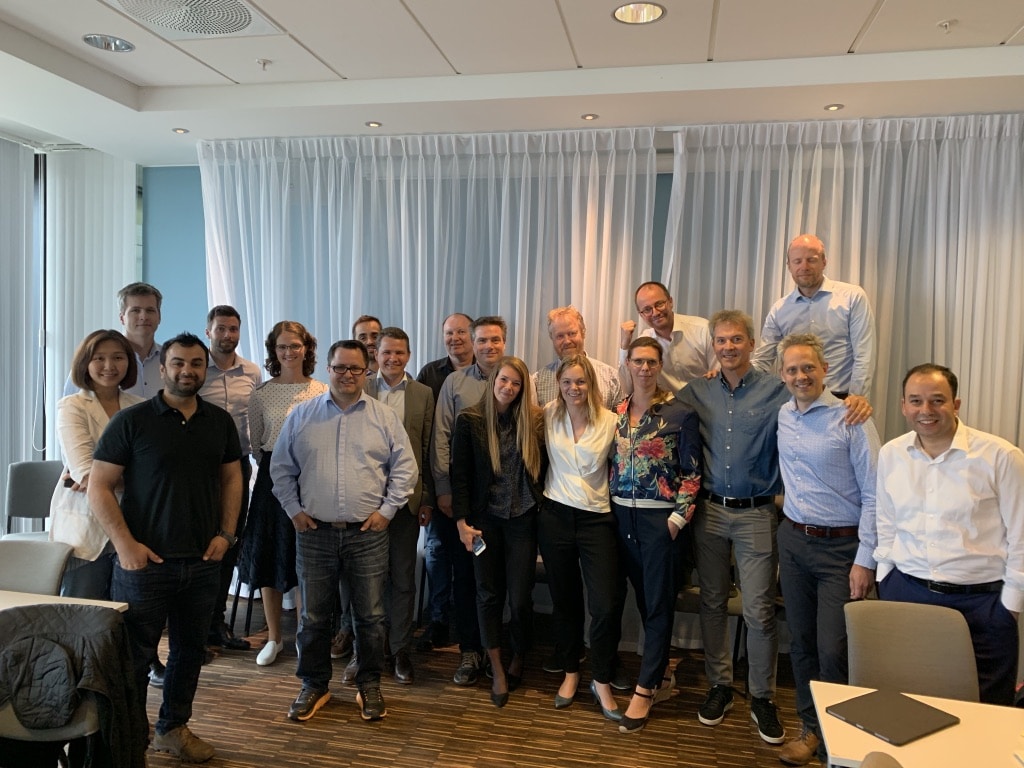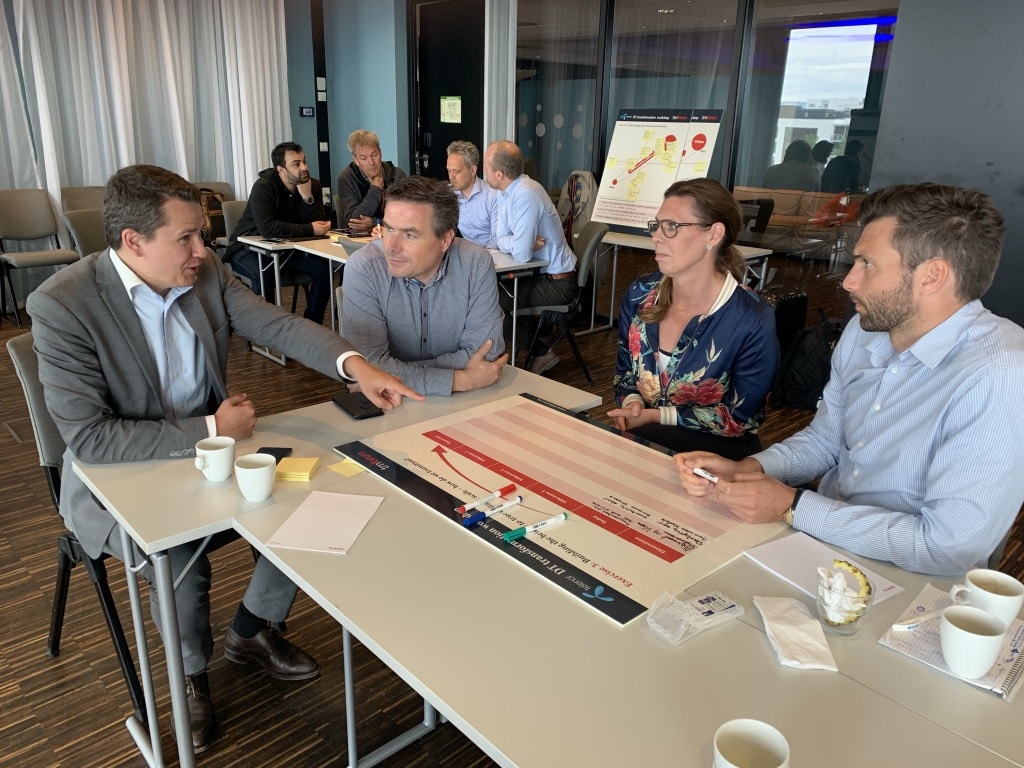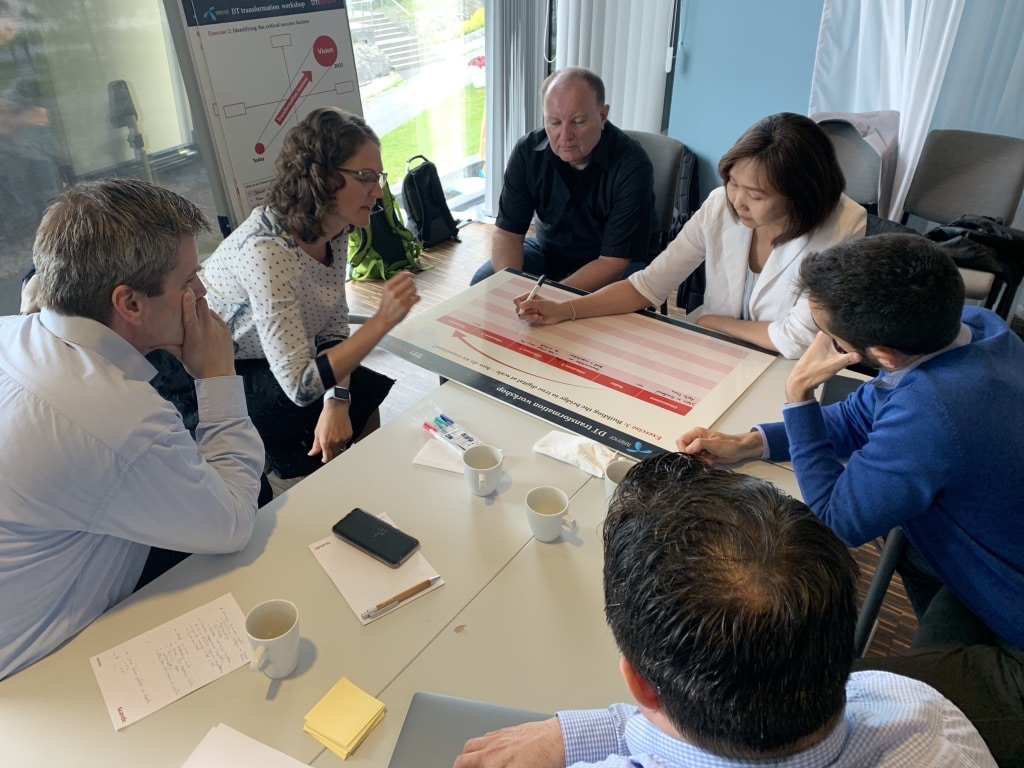 Workshop overview
Each workshop leverages TM Forum best practices and standards, which automatically give you a path forward at the conclusion of the sessions. Each workshop should be attended by 15-50 people from across the same company.
The focus of all workshops is on your company – identifying your key pain points, then developing approaches that leverage TM Forum's multitude of best practices and use cases to tackle the most pressing challenges.
Topics can be molded to meet specific requirements of your team and the stage you are at in your transformation journey.
Workshops are highly interactive featuring small group discussions, structured brainstorming and interactive exercises. Each topic will have actionable outcomes tailored to your company that you can take away and use to drive prioritization and actions in your programs.
The workshop sessions are shaped through pre-workshop discussions with key stakeholders in your company and the results of a pre-event survey to all invitees.
Contact us and we will discuss how our expertise could help you understand what you need to do.