Connecting the dots between theory and implementation
TM Forum Coaching complements our training and certification program to help make the link between the skills learned in class and the proper application of the standards, best practices and tools in the specific context of your project.
Do you and your team need help getting started with applying Open Digital Framework standards or best practices to your specific project or business case?
Is there a topic from our collaboration programs that you need help applying to your business scenario?
Getting coaching for your team will help support you in addressing key industry topics for the challenges of digital transformation.
Deploying and applying TM Forum's Open Digital Framework can sometimes present unique questions and challenges. You can leverage the pool of subject matter expertise available to the Forum, who have a deep understanding of how the available tools and techniques can be applied, and experience of a broad range of successful business use cases.
Don't just take our word for it…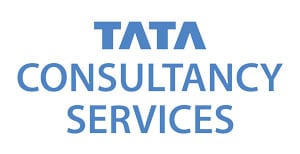 "They were very impressed and happy with the amount and the practical value of the taught contents and Pierre's expertise. Customer representatives particularly valued it."
How did we work with TCS?
TCS was working through various projects for the Product/Customer, Service and resource, and enterprise domains using TM Forum's Open APIs and were looking to capture further information in applying their knowledge to their situation.
TM Forum created a two day coaching session to help consolidate their existing knowledge and help to apply that knowledge to their specific project and issues with an interactive discussion of the TCS program.
Coaching overview
The focus of coaching is on your company – identifying your key pain points, then developing approaches that leverage TM Forum's multitude of best practices and use cases to tackle the most pressing challenges.
The aim is always to enable you or your team to progress with a task or improve one or more skills, not for the TM Forum expert to assume responsibility for the task personally.
The coaching is highly interactive featuring small group discussions, structured brainstorming and interactive exercises. Each topic will have actionable outcomes tailored to your company that you can take away and use to drive prioritization and actions in your programs.
The coaching sessions are shaped through discussions with key stakeholders in your company and the results of a pre-event survey to all invitees.
When is coaching beneficial?
Immediately after training (e.g. add 1 or 2 days of coaching at the end of on-site training courses)
When your team is already trained but are now looking for some guidance
Objectives
Deepening your understanding of principles and TM Forum best practices to enhance, optimize and deliver business and technical excellence
Identifying relevant Open Digital Framework collateral for reference and use in your environment
Improving the application of skills to job tasks
Speeding up your fluency in new skills necessary for your business and technical environment.
Examples of what coaching can address:
TM Forum Coaching provides a way to enhance and optimize training outcomes by:
Applying Open Digital Framework assets to your business problems;
Showing you how to tailor a specific aspect of your business to the Business Process Framework or Information Framework;
Applying Open Digital Framework to your business transformation;
Using the Business Process Framework or Information Framework to help you scope a project;
Using the Open Digital Framework to help you implement Open APIs and an Open Digital Architecture;
Helping you be more agile or customer centric or create effective open digital partnerships in an ecosystem.
Contact us and we will discuss how our expertise could help you understand what you need to do.