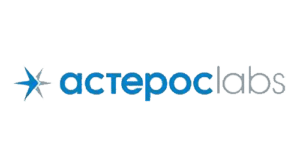 Company: Asteros Labs
Product Title: Asteros Business Contact.Telecom
Product Version: N/A
Frameworx Version: Version 12
Business Process Framework version: Version 12
Information Framework version: Version 12
Assessment Completion Date: May 2013
Detailed Certification Report: Detailed Certification Report
Product Description
The Business Contact.Telecom
Asteros Business Contact.Telecom is a Unified Desktop class product which is dedicated to increase efficiency of telecommunication service provider customer service in contact-centers and front-offices by means of business scenarios automation. Product allows increasing the quality of customer service while reducing its cost.
Product main features and capabilities:
Ergonomic easy-to-use interface to complex systems (Unified Desktop)
Seamless automation of business scenarios
Outgoing calls and questionnaire campaigns support
Cross-selling and up-selling support while incoming and outgoing calls
Statistics and analytics of business scenarios execution
Integration with client's IT-systems at the level of: client-side integration, BPMs, ESB, AppServer, DB
Visual builder for creation or rework/modification of automated business scenarios
Product is developed on proprietary Asteros Business Contact platform which allows scaling the solution through the use of a modular architecture easily and flexibly.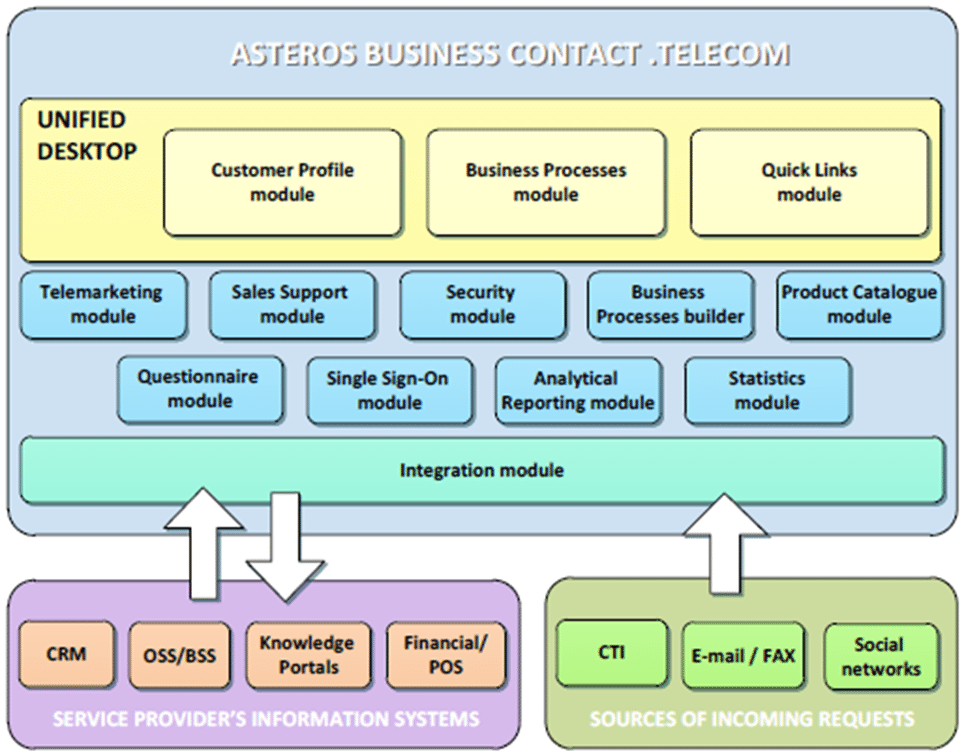 Benefits of product use:
Customer service quality improvement:
Reduction of average waiting time (AWT), average talk time (ATT) and after call work time (ACW)
Customer centricity approach – operator is focused on customer service rather than IT-systems interfaces
Reduction of human factor mistakes
Assistance in observance to instructions and standards
Customer service cost reduction:
Operator's personal effectiveness improvement
IT investments savings – minimization or absence of necessity to make changes to IT-systems when implementing
unified desktop or changing customer service processes
Reduction of initial requirements to customer service specialists
Acceleration of personnel training and introduction of new customer service scenarios
Possibility to reveal bottle necks in the context of customer service scenarios , operators and units
Increase in cross-selling and up-selling while customer contacts
Fast implementation and modification
For further information on Asteros Business Contact.Telecom product, please contact [email protected].
Summary Results: Business Process Framework; Information Framework
Detailed Certification Results:Detailed Certification Report