Member Profile
China Telecommunications Corporation
China Telecom is China's largest fixed-line network operator and composite information provider. Possessing the world's largest fixed-line telephone network that covers the whole country, China Telecom's services can reach the whole globe. Owning the national backbone telecommunications networks and having 31 provincial corporations as its member units, China Telecom group operates telecommunications business nationwide network.
During 2003, the whole China Telecom group got a main-business revenue of 145.2 billion yuan, increasing 8.1% over the previous year. 28.83 million new subscribers got access to the fixed-line telephone network, pushing the total to 160,000,000. The Internet users amounted to 33.38 millions. Subscribers enjoying the broadband access increased rapidly, at the end of 2003, they totalled 7,350,000.
China Telecom successfully accomplished its initial public offering (IPO) of shares at New York and Hong Kong stock exchanges on 14 and 15 November 2002 respectively. After the acquisitions, The China Telecom group has entered a new era of healthy development.
In 2002 China Telecom was selected by the Fortune as one of the "World Most Admired companies" and in 2003 was so selected again. Among the 345 selected enterprises of the world, its position had grown to ranking 9th, it is really an outstanding success. According to the 2003 evaluation done by the "telecomasia", an authoritative specialized magazine, China Telecom was granted with the honourable title "Best Emerging Market Carrier" by scores of an overwhelming superiority. While China Telecom Corporation Limited was granted by the IR magazine with its 2003 "Institutional Investor IR Awards". In the evaluation done by the Forbs, Business Weak and Financial Times as well as the "Top 500 Companies of China's Enterprises", China Telecom also ranked forefront.
Type: Corporate Member
Date Joined: March 17, 2005
Principal Contact: Sophia Su
TM Forum Engagement Manager: Gloria Liang
---
Awards & Recognition
---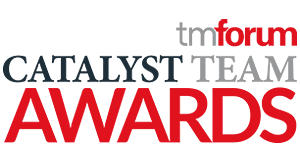 2023

Best innovation and Future Techco
2021

Industry influencer
Sustainability - innovation
Sustainability - impact
Outstanding Contribution to TM Forum Assets
2020

Best new Catalyst in show
Outstanding Catalyst - impact for society
2019

Outstanding Catalyst - business impact
Outstanding contribution to TM Forum assets
2018

Outstanding new Catalyst
---
Staff Certification
Career Certified Professionals (5)
Chuang Guo: Artificial Intelligence & Data Manager, Business Development Manager, Frameworx Transformation Manager

Honglei Gao: Artificial Intelligence & Data Manager, Business Development Manager, Frameworx Transformation Manager, Platform Development Manager

Lingling Zhang: Artificial Intelligence & Data Manager, Business Development Manager, Platform Development Manager

Ye Zhang: Artificial Intelligence & Data Manager, Business Development Manager, Frameworx Transformation Manager, Platform Development Manager

Yingwei Li: Artificial Intelligence & Data Manager

---
Knowledge Certified Professionals (8)
Chuang Guo: AI Foundation Level, Application Framework (TAM) Foundation Level, Business Process Framework (eTOM) Foundational Level, Frameworx Foundation Level, Information Framework (SID) Foundation Level, Open Digital Architecture Foundation Level, TM Forum Digital Maturity Model Practitioner Level, Transition to Virtualized Networks Foundation Level

Honglei Gao: AI Foundation Level, Application Framework (TAM) Foundation Level, Business Process Framework (eTOM) Foundational Level, Customer Centricity Foundation Level, Digital Business Ecosystems Foundation Level, Frameworx Foundation Level, Information Framework (SID) Foundation Level, Open Digital Architecture Foundation Level, Revenue Assurance Foundation Level, TM Forum Digital Maturity Model Practitioner Level, TM Forum Open API Foundation Level, Transition to Virtualized Networks Foundation Level

Lingling Zhang: AI Foundation Level, Business Process Framework (eTOM) Foundational Level, Frameworx Foundation Level, Information Framework (SID) Foundation Level, Open Digital Architecture Foundation Level, TM Forum Open API Foundation Level, Transition to Virtualized Networks Foundation Level

Liyun Peng: Business Process Framework (eTOM) Foundational Level, Digital Business Ecosystems Foundation Level

Tanglei Tang: Business Process Framework (eTOM) Foundational Level, Frameworx Foundation Level

Ye Zhang: AI Foundation Level, Application Framework (TAM) Foundation Level, Business Process Framework (eTOM) Foundational Level, Customer Centricity Foundation Level, Digital Business Ecosystems Foundation Level, Frameworx Foundation Level, Information Framework (SID) Foundation Level, Open Digital Architecture Foundation Level, Revenue Assurance Foundation Level, TM Forum Digital Maturity Model Practitioner Level, TM Forum Open API Foundation Level, Transition to Virtualized Networks Foundation Level

Yingwei Li: AI Foundation Level, Frameworx Foundation Level

吴明杰 吴: Business Process Framework (eTOM) Foundational Level, Customer Centricity Foundation Level

---
Signed Manifesto