Member Profile
ETIYA
Etiya is a leading software company providing customer experience-focused AI-driven Digital Transformation with its award-winning product portfolio.

Founded in 2004, Etiya has more than 1400 employees and offices in 3 continents and 7 countries.

Its microservice-based architecture, DevOps methodology, and AI-driven portfolio provide a competitive advantage to its customers by bringing agility and flexibility into their business.

Etiya provides turnkey, end-to-end digital transformation to many customers worldwide. Its products have been successfully implemented and proven in tier 1 service providers and have the scalability to handle millions of orders per day.

Its business processes and business entities are certified to the latest TM Forum standards, TM Forum Frameworx version 21.0 and achieved the highest number of conformant TM Forum Business Process Framework Level 3 Certifications and SID entities of any vendor. It incorporates innovative AI technologies, including natural language processing (NLP) techniques, prediction, and recommendation, in its portfolio.

Etiya exists to move agilely beyond existing standards in its relationships with the customers, in innovation, and in its ambition to expand and grow.
Type: Corporate Member
Date Joined: March 5, 2009
Principal Contact: Ali Durmuş
TM Forum Engagement Manager: Claire Watson
---
Awards & Recognition
---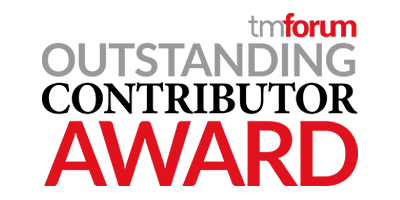 ---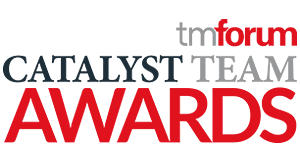 2022

Outstanding Catalyst – Impact on society and sustainability
2019

Outstanding Catalyst - innovation
---
Conformant Products, Solutions or Implementations
| Certification | Certification Scope | Release | Product/​Solution | Certification Date |
| --- | --- | --- | --- | --- |
| | Open API | 4.0.0 | Etiya Digital BSS platform | June 2023 |
| | Open API | 4.0.0 | Etiya Digital BSS platform | June 2023 |
| | Open API | 4.1.0 | Etiya's Network Commerce and Management Platform (NetCoM) | June 2023 |
| | Open API | 4.0.0 | Etiya Digital BSS platform | June 2023 |
| | Open API | 4.0.0 | Etiya Digital BSS platform | June 2023 |
| | Open API | R19.0 / 4.0 | Etiya Customer Service Management (CSM) | May 2023 |
| | Open API | R20.5/4.0 | Etiya RIM (Resource Inventory Management) | May 2023 |
| | Open API | R21.0/4.1 | Etiya Campaign Management | May 2023 |
| | Open API | R18.0 / 4.0 | Etiya AI Platform | May 2023 |
| | Open API | R19.0 / 4.0 | Etiya Digital BSS | May 2023 |
| | Open API | R19.0 / 4.0 | Etiya Digital BSS | May 2023 |
| | Open API | R20.5 / 4.0 | Etiya Digital BSS | May 2023 |
| | Open API | R19.0 / 4.0 | Etiya Digital BSS | May 2023 |
| | Open API | R21.0 / 4.0 | Etiya Digital BSS | May 2023 |
| | Open API | R19.0 / 4.0 | Etiya Digital BSS | May 2023 |
| | Open API | R21.0 / 4.1 | Etiya Digital BSS | May 2023 |
| | Open API | R19.0 / 4.0 | Etiya Digital BSS | May 2023 |
| | Open API | R19.0 / 4.0 | Etiya Digital BSS | May 2023 |
| | Open API | R19.0 / 4.0 | Etiya Digital BSS | May 2023 |
| | Open API | R21.0 / 4.0 | Etiya Digital BSS | May 2023 |
| | Open API | R21.0 / 4.0 | Etiya Digital BSS | April 2023 |
| | Open API | R19.0 / 4.0 | Etiya Digital BSS | April 2023 |
| | eTOM & SID | R21.0 | ETIYA BSS Platform V12.0 | December 2021 |
| | eTOM & SID | 17.5 | BSS Platform V9.0 | May 2018 |
| | eTOM & SID | 15.0 | Telaura Suite V7.0 | March 2016 |
| | eTOM & SID | 13.0 | Telaura CRM Suite V5.0 | June 2014 |
| | eTOM & SID | 9.0 & 9.5 | Telaura CRM Suite V3.0 | May 2012 |
---
Staff Certification
Career Certified Professionals (123)
Abdullah Ferik: Business Development Manager, Frameworx Transformation Manager, Platform Development Manager

Adem özçoban: Artificial Intelligence & Data Manager, Business Development Manager, Frameworx Transformation Manager, Platform Development Manager

Ahsen Olgun: Business Development Manager, Platform Development Manager

Alev Guzel: Business Development Manager

Armagan Yilmaz: Artificial Intelligence & Data Manager, Business Development Manager, Frameworx Transformation Manager, Platform Development Manager

Atakan Aydın: Business Development Manager, Platform Development Manager

Atilla Tanriverdi: Artificial Intelligence & Data Manager, Business Development Manager, Platform Development Manager

Ayhan Gungor: Artificial Intelligence & Data Manager, Business Development Manager, Frameworx Transformation Manager, Open API Developer, Open API Skill Certification, Platform Development Manager

Ayse Cosgun: Artificial Intelligence & Data Manager, Business Development Manager, Frameworx Transformation Manager, Platform Development Manager

Aysel Zengin: Artificial Intelligence & Data Manager, Business Development Manager, Frameworx Transformation Manager, Platform Development Manager

Aysenur Sahin: Business Development Manager, Platform Development Manager

Ayse Turkkan: Artificial Intelligence & Data Manager, Business Development Manager, Frameworx Transformation Manager, Platform Development Manager

Babak Mojdehifar: Artificial Intelligence & Data Manager, Business Development Manager, Frameworx Transformation Manager, Platform Development Manager

Bahtiyar Kara: Artificial Intelligence & Data Manager, Business Development Manager, Business Process Modeler, Business Process Skill Certification, Frameworx Transformation Manager, Open API Developer, Open API Skill Certification, Platform Development Manager

Berkan ünsal: Platform Development Manager

Berk Can özen: Artificial Intelligence & Data Manager, Business Development Manager, Frameworx Transformation Manager, Open API Skill Certification, Platform Development Manager

Berksoy Yilmaz: Business Development Manager, Frameworx Transformation Manager, Platform Development Manager

Bilge Acar: Artificial Intelligence & Data Manager, Business Development Manager, Frameworx Transformation Manager, Platform Development Manager

Bilge Bektas: Business Development Manager, Frameworx Transformation Manager, Platform Development Manager

Bugra Bagarsikci: Artificial Intelligence & Data Manager, Business Development Manager, Frameworx Transformation Manager, Platform Development Manager

Burcu Sahin: Business Process Skill Certification

Cahit Evmek: Business Development Manager

Caner Boyraz: Artificial Intelligence & Data Manager, Business Development Manager, Frameworx Transformation Manager, Platform Development Manager

Cansu Ekmekçi: Business Development Manager, Frameworx Transformation Manager, Platform Development Manager

Cemal Aykut Gencel: Business Development Manager, Frameworx Transformation Manager, Platform Development Manager

Ceyhun Berk Bulun: Artificial Intelligence & Data Manager, Business Development Manager, Frameworx Transformation Manager, Platform Development Manager

Cudi Dinçer Açan: Artificial Intelligence & Data Manager, Platform Development Manager

Cuma Yigit: Artificial Intelligence & Data Manager, Business Development Manager, Frameworx Transformation Manager, Platform Development Manager

Doğancan Köksal: Business Development Manager, Frameworx Transformation Manager, Platform Development Manager

Ece Dikmen: Business Development Manager, Platform Development Manager

Eda Kurt: Artificial Intelligence & Data Manager

Emre Inan: Business Development Manager, Frameworx Transformation Manager, Platform Development Manager

Emre Kahraman: Business Development Manager, Platform Development Manager

Emre Tig: Business Development Manager, Platform Development Manager

Erdal Avsar: Artificial Intelligence & Data Manager, Business Development Manager, Frameworx Transformation Manager, Platform Development Manager

Erdem Elatas: Business Development Manager, Platform Development Manager

Erke Suicmez: Artificial Intelligence & Data Manager, Business Development Manager, Frameworx Transformation Manager, Platform Development Manager

Ertürk Sütcü: Artificial Intelligence & Data Manager, Business Development Manager, Frameworx Transformation Manager, Platform Development Manager

Esin Durdu: Business Development Manager, Frameworx Transformation Manager

Esra Aydin: Business Development Manager, Platform Development Manager

Fatih Yenilmez: Artificial Intelligence & Data Manager, Business Development Manager, Frameworx Transformation Manager, Platform Development Manager

Fulya Tan: Artificial Intelligence & Data Manager, Business Development Manager, Frameworx Transformation Manager, Platform Development Manager

Furkan Deniz: Business Development Manager, Platform Development Manager

Furkan Pinar: Business Development Manager, Frameworx Transformation Manager, Platform Development Manager

Gorkem Gungor: Business Development Manager

Gurkan Yilmaz: Artificial Intelligence & Data Manager, Business Development Manager, Frameworx Transformation Manager, Platform Development Manager

Gökhan özgür: Business Development Manager, Platform Development Manager

Gülsün Pinar: Business Development Manager, Frameworx Transformation Manager, Platform Development Manager

Gürkan özkan: Business Development Manager, Frameworx Transformation Manager, Platform Development Manager

Hande Gokoglu: Artificial Intelligence & Data Manager, Business Development Manager

Hande özakarli: Business Development Manager, Frameworx Transformation Manager, Platform Development Manager

Hasan Gültekin: Business Development Manager, Frameworx Transformation Manager, Platform Development Manager

Haydar Burak Torun: Business Development Manager, Frameworx Transformation Manager, Platform Development Manager

Hayrettin Beyhan: Artificial Intelligence & Data Manager, Business Development Manager, Frameworx Transformation Manager, Platform Development Manager

Ihsan Karaca: Platform Development Manager

Ilayda Kaya: Business Development Manager, Platform Development Manager

Ilkay Yildiz: Artificial Intelligence & Data Manager, Business Development Manager, Frameworx Transformation Manager, Platform Development Manager

Ilker Güler: Artificial Intelligence & Data Manager, Business Development Manager, Frameworx Transformation Manager, Platform Development Manager

Iryna Baranov: Business Development Manager

Kaan Kantarci: Business Development Manager, Platform Development Manager

Kardelen Doguer: Artificial Intelligence & Data Manager, Business Development Manager, Frameworx Transformation Manager

Kerem Can Kabadayi: Artificial Intelligence & Data Manager, Business Development Manager, Platform Development Manager

Kubilay Gürler: Artificial Intelligence & Data Manager, Platform Development Manager

Kubra Ali: Artificial Intelligence & Data Manager, Business Development Manager, Frameworx Transformation Manager, Platform Development Manager

Kutay Ozudogru: Business Development Manager, Frameworx Transformation Manager, Platform Development Manager

Kübra Sevil: Business Development Manager

Levent Durmus: Artificial Intelligence & Data Manager, Business Development Manager, Frameworx Transformation Manager, Platform Development Manager

Maxym Soldatov: Business Development Manager, Platform Development Manager

Mehmet Ali Gözbulut: Business Development Manager, Platform Development Manager

Mehmet Ali Keysan: Business Development Manager, Business Process Modeler, Business Process Skill Certification, Frameworx Transformation Manager, Platform Development Manager

Mehmet Fatih Dener: Business Development Manager, Frameworx Transformation Manager, Platform Development Manager

Mert Akgul: Business Development Manager

Mert Zorlu: Artificial Intelligence & Data Manager, Business Development Manager, Frameworx Transformation Manager, Platform Development Manager

Merve Basar: Business Development Manager, Frameworx Transformation Manager, Platform Development Manager

Merve Tokus: Business Development Manager, Platform Development Manager

Merve Yilmaz: Business Development Manager, Frameworx Transformation Manager

Metehan Sener: Business Development Manager, Frameworx Transformation Manager, Platform Development Manager

Mevlüt Arı: Business Development Manager, Platform Development Manager

Muhammet Ali Asar: Business Development Manager, Platform Development Manager

Muhammet Safa Ak: Artificial Intelligence & Data Manager, Business Development Manager, Frameworx Transformation Manager

Murat Ongudu: Business Development Manager, Frameworx Transformation Manager, Open API Developer, Open API Skill Certification, Platform Development Manager

Murat Salmanoglu: Artificial Intelligence & Data Manager, Business Development Manager, Frameworx Transformation Manager, Platform Development Manager

Mykola Kishko: Business Development Manager, Platform Development Manager

Nataliia Oprysko: Business Development Manager, Platform Development Manager

Nazlihan Erten: Business Development Manager, Platform Development Manager

Naz Yuva: Business Development Manager, Platform Development Manager

Nihan Tuncay: Business Process Skill Certification

Nihat Can çivi: Artificial Intelligence & Data Manager, Business Development Manager, Frameworx Transformation Manager, Platform Development Manager

Numan Kadem: Artificial Intelligence & Data Manager

Okan Surucu: Artificial Intelligence & Data Manager, Business Development Manager, Frameworx Transformation Manager, Open API Developer, Open API Skill Certification, Platform Development Manager

Omer Kirac: Artificial Intelligence & Data Manager, Business Development Manager, Platform Development Manager

Onur Ceryan: Business Development Manager

Onur Sinirtas: Business Development Manager, Frameworx Transformation Manager, Platform Development Manager

Ostap Kryvytskyy: Artificial Intelligence & Data Manager, Business Development Manager, Business Process Modeler, Business Process Skill Certification, Frameworx Transformation Manager, Platform Development Manager

Ozan Tan: Artificial Intelligence & Data Manager, Business Development Manager, Frameworx Transformation Manager, Platform Development Manager

Ozum Ozmen: Artificial Intelligence & Data Manager, Business Development Manager, Frameworx Transformation Manager, Platform Development Manager

Raziye Güney: Business Development Manager, Platform Development Manager

Resul Yusuf: Artificial Intelligence & Data Manager, Business Development Manager

Rifat Atar: Open API Skill Certification

Rukiye Cetiner: Information Framework Skill Certification

Sadullah Volkan Aytekin: Artificial Intelligence & Data Manager, Business Development Manager, Frameworx Transformation Manager, Platform Development Manager

Semih Kolu: Artificial Intelligence & Data Manager, Business Development Manager, Frameworx Transformation Manager, Platform Development Manager

Senem Boyraz: Artificial Intelligence & Data Manager, Business Development Manager, Frameworx Transformation Manager, Platform Development Manager

Serdar Yildirim: Platform Development Manager

Serkan Gözkaya: Business Development Manager, Open API Skill Certification, Platform Development Manager

Serlin Partogyan: Artificial Intelligence & Data Manager, Business Development Manager, Frameworx Transformation Manager

Sinan Coskun: Artificial Intelligence & Data Manager, Business Development Manager, Frameworx Transformation Manager, Platform Development Manager

Sumeyye Turkmen: Business Development Manager, Platform Development Manager

Sunduz Duman: Artificial Intelligence & Data Manager, Frameworx Transformation Manager, Open API Developer, Open API Skill Certification, Platform Development Manager

Tarik Filiz: Business Development Manager, Platform Development Manager

Tayfun Doğan: Artificial Intelligence & Data Manager, Business Development Manager, Frameworx Transformation Manager, Platform Development Manager

Teoman Sarigul: Business Development Manager

Uguray Durdu: Artificial Intelligence & Data Manager

Ugur Korkmaz: Artificial Intelligence & Data Manager, Business Development Manager, Frameworx Transformation Manager, Platform Development Manager

Vartkes Karaman: Artificial Intelligence & Data Manager, Business Development Manager, Frameworx Transformation Manager, Platform Development Manager

Vedat Gungor: Business Development Manager, Frameworx Transformation Manager, Platform Development Manager

Yasin Satay: Business Development Manager, Frameworx Transformation Manager, Platform Development Manager

Yuliana Sen: Business Development Manager, Platform Development Manager

Yuliia Volbyn: Artificial Intelligence & Data Manager, Business Development Manager, Business Process Modeler, Business Process Skill Certification, Frameworx Transformation Manager

Yurii Seniuk: Business Development Manager, Platform Development Manager

çağdaş Halil Mert: Artificial Intelligence & Data Manager

ömür Ertunç Yıldırım: Business Development Manager, Frameworx Transformation Manager, Platform Development Manager

özgür Mayakan: Business Development Manager, Frameworx Transformation Manager, Platform Development Manager

---
Knowledge Certified Professionals (786)
Abdulbaki ünvanlı: Information Framework (SID) Foundation Level, Open Digital Framework Foundation Level Exam, TM Forum Open API Foundation Level

Abdulkadir Demirel: Business Process Framework (eTOM) Foundational Level, Customer Centricity Foundation Level, Information Framework (SID) Foundation Level, ODA Components Foundation Level Exam, TM Forum Open API Foundation Level

Abdulkerem Kilic: Business Process Framework (eTOM) Foundational Level, Customer Centricity Foundation Level, Information Framework (SID) Foundation Level, Open Digital Framework Foundation Level Exam, TM Forum Open API Foundation Level

Abdulkerim Yildizoglu: Business Process Framework (eTOM) Foundational Level, Customer Centricity Foundation Level, Information Framework (SID) Foundation Level, ODA Components Foundation Level Exam, Open Digital Framework Foundation Level Exam, TM Forum Open API Foundation Level

Abdullah Aktaş: Business Process Framework (eTOM) Foundational Level, Customer Centricity Foundation Level, Information Framework (SID) Foundation Level, ODA Components Foundation Level Exam, Open Digital Framework Foundation Level Exam, TM Forum Open API Foundation Level

Abdullah Bilgen: Business Process Framework (eTOM) Foundational Level, Customer Centricity Foundation Level, Information Framework (SID) Foundation Level, Open Digital Framework Foundation Level Exam, TM Forum Open API Foundation Level

Abdullah Dursun: Business Process Framework (eTOM) Foundational Level, Customer Centricity Foundation Level, Information Framework (SID) Foundation Level, ODA Components Foundation Level Exam, Open Digital Framework Foundation Level Exam, TM Forum Open API Foundation Level

Abdullah Ferik: Application Framework (TAM) Foundation Level, Business Process Framework (eTOM) Foundational Level, Customer Centricity Foundation Level, Frameworx Foundation Level, Information Framework (SID) Foundation Level, TM Forum Open API Foundation Level

Abdullah Tolga Kahya: Business Process Framework (eTOM) Foundational Level, Customer Centricity Foundation Level, Information Framework (SID) Foundation Level, ODA Components Foundation Level Exam, Open Digital Framework Foundation Level Exam, TM Forum Open API Foundation Level

Adem özçoban: AI Foundation Level, Application Framework (TAM) Foundation Level, Business Process Framework (eTOM) Foundational Level, Customer Centricity Foundation Level, Digital Business Ecosystems Foundation Level, Frameworx Foundation Level, Information Framework (SID) Foundation Level, TM Forum Digital Maturity & Transformation Foundation Level, TM Forum Open API Foundation Level

Ahmet Alperen Yıldırım: Business Process Framework (eTOM) Foundational Level, Customer Centricity Foundation Level, Information Framework (SID) Foundation Level, ODA Components Foundation Level Exam, Open Digital Framework Foundation Level Exam, TM Forum Open API Foundation Level

Ahmet Balcioglu: Information Framework (SID) Foundation Level, TM Forum Open API Foundation Level

Ahmet Furkan Pehlivan: Information Framework (SID) Foundation Level

Ahmet Karagöz: Business Process Framework (eTOM) Foundational Level, Customer Centricity Foundation Level, Information Framework (SID) Foundation Level, ODA Components Foundation Level Exam, TM Forum Open API Foundation Level

Ahmet Mert çaliş: Business Process Framework (eTOM) Foundational Level, Customer Centricity Foundation Level, Information Framework (SID) Foundation Level, ODA Components Foundation Level Exam, TM Forum Open API Foundation Level

Ahmet Zekeriya Yıldırım: Customer Centricity Foundation Level, Information Framework (SID) Foundation Level, Open Digital Framework Foundation Level Exam, TM Forum Open API Foundation Level

Ahmet çalışkan: Business Process Framework (eTOM) Foundational Level, Customer Centricity Foundation Level, Information Framework (SID) Foundation Level, ODA Components Foundation Level Exam, TM Forum Open API Foundation Level

Ahmet özdemir: Business Process Framework (eTOM) Foundational Level, Open Digital Framework Foundation Level Exam

Ahsen Olgun: Business Process Framework (eTOM) Foundational Level, Frameworx Foundation Level, Information Framework (SID) Foundation Level, TM Forum Open API Foundation Level

Akif Arat: Business Process Framework (eTOM) Foundational Level, Customer Centricity Foundation Level, Information Framework (SID) Foundation Level, Open Digital Framework Foundation Level Exam, TM Forum Open API Foundation Level

Alev Guzel: Business Process Framework (eTOM) Foundational Level, Frameworx Foundation Level, Information Framework (SID) Foundation Level, Open Digital Framework Foundation Level Exam

Aleyna Kaya: ODA Components Foundation Level Exam

Ali Aygör: Business Process Framework (eTOM) Foundational Level, Customer Centricity Foundation Level, Information Framework (SID) Foundation Level, ODA Components Foundation Level Exam, Open Digital Framework Foundation Level Exam, TM Forum Open API Foundation Level

Ali Can Demirkılıç: Business Process Framework (eTOM) Foundational Level, Customer Centricity Foundation Level, Information Framework (SID) Foundation Level, ODA Components Foundation Level Exam, TM Forum Open API Foundation Level

Ali Can Saykal: Open Digital Framework Foundation Level Exam

Ali Can özdemir: Business Process Framework (eTOM) Foundational Level, Information Framework (SID) Foundation Level, Open Digital Framework Foundation Level Exam, TM Forum Open API Foundation Level

Ali Celikcekic: Business Process Framework (eTOM) Foundational Level, Customer Centricity Foundation Level, Information Framework (SID) Foundation Level, Open Digital Framework Foundation Level Exam, TM Forum Open API Foundation Level

Ali Doguyildiz: Information Framework (SID) Foundation Level, Open Digital Architecture Foundation Level, TM Forum Open API Foundation Level

Ali Ergelen: Digital Business Ecosystems Foundation Level, TM Forum Digital Maturity & Transformation Foundation Level

Ali Gumusoglu: Information Framework (SID) Foundation Level

Ali Gökberk Uğuz: Business Process Framework (eTOM) Foundational Level, Open Digital Framework Foundation Level Exam

Alihan Kirazoğlu: Business Process Framework (eTOM) Foundational Level, Customer Centricity Foundation Level, Information Framework (SID) Foundation Level, Open Digital Framework Foundation Level Exam, TM Forum Open API Foundation Level

Ali Karahisar: Business Process Framework (eTOM) Foundational Level, Information Framework (SID) Foundation Level

Alim Dedei: Business Process Framework (eTOM) Foundational Level, Information Framework (SID) Foundation Level, TM Forum Open API Foundation Level

Ali Mucahid Geçimli: Open Digital Framework Foundation Level Exam

Ali çallı: Business Process Framework (eTOM) Foundational Level, Customer Centricity Foundation Level, Information Framework (SID) Foundation Level, Open Digital Framework Foundation Level Exam, TM Forum Open API Foundation Level

Ali çınar: Business Process Framework (eTOM) Foundational Level, Customer Centricity Foundation Level, Information Framework (SID) Foundation Level, ODA Components Foundation Level Exam, Open Digital Framework Foundation Level Exam, TM Forum Open API Foundation Level

Alkan Yüce: Information Framework (SID) Foundation Level, ODA Components Foundation Level Exam, TM Forum Open API Foundation Level

Almira öztürk: Business Process Framework (eTOM) Foundational Level, Customer Centricity Foundation Level, Information Framework (SID) Foundation Level, Open Digital Framework Foundation Level Exam, TM Forum Open API Foundation Level

Alpay şahbudak: Customer Centricity Foundation Level, Open Digital Framework Foundation Level Exam, TM Forum Open API Foundation Level

Alp Cenk Korkmaz: Information Framework (SID) Foundation Level

Alperen öztürk: Business Process Framework (eTOM) Foundational Level, Customer Centricity Foundation Level, Information Framework (SID) Foundation Level, ODA Components Foundation Level Exam, Open Digital Framework Foundation Level Exam, TM Forum Open API Foundation Level

Andaç Erdoğmuş: Business Process Framework (eTOM) Foundational Level, Customer Centricity Foundation Level, Information Framework (SID) Foundation Level, ODA Components Foundation Level Exam, Open Digital Framework Foundation Level Exam, TM Forum Open API Foundation Level

Andrii Hubarenko: Business Process Framework (eTOM) Foundational Level, Customer Centricity Foundation Level, Information Framework (SID) Foundation Level, Open Digital Framework Foundation Level Exam, TM Forum Open API Foundation Level

Andrii Kolodochka: Business Process Framework (eTOM) Foundational Level

Andrii Rybka: Business Process Framework (eTOM) Foundational Level, Customer Centricity Foundation Level, Information Framework (SID) Foundation Level, Open Digital Framework Foundation Level Exam, TM Forum Open API Foundation Level

Anilcan Ayvaz: Business Process Framework (eTOM) Foundational Level, Customer Centricity Foundation Level, Open Digital Framework Foundation Level Exam, TM Forum Open API Foundation Level

Anil Cicek: Information Framework (SID) Foundation Level

Anna Andriiechko: Business Process Framework (eTOM) Foundational Level

Anıl Aydın: Business Process Framework (eTOM) Foundational Level, Customer Centricity Foundation Level, Information Framework (SID) Foundation Level, Open Digital Framework Foundation Level Exam, TM Forum Open API Foundation Level

Anıl Kavuk: Business Process Framework (eTOM) Foundational Level, Customer Centricity Foundation Level, Information Framework (SID) Foundation Level, ODA Components Foundation Level Exam, TM Forum Open API Foundation Level

Arda Can Aksoy: Business Process Framework (eTOM) Foundational Level, Customer Centricity Foundation Level, Information Framework (SID) Foundation Level, Open Digital Framework Foundation Level Exam, TM Forum Open API Foundation Level

Arife Aslihan Kendirli: Business Process Framework (eTOM) Foundational Level, Customer Centricity Foundation Level, Frameworx Foundation Level, Information Framework (SID) Foundation Level, ODA Components Foundation Level Exam, Open Digital Framework Foundation Level Exam, TM Forum Open API Foundation Level

Armagan Yilmaz: AI Foundation Level, Application Framework (TAM) Foundation Level, Business Process Framework (eTOM) Foundational Level, Frameworx Foundation Level, Information Framework (SID) Foundation Level, Open Digital Architecture Foundation Level, TM Forum Open API Foundation Level

Arzu Engin: Application Framework (TAM) Foundation Level, Information Framework (SID) Foundation Level, ODA Components Foundation Level Exam, TM Forum Open API Foundation Level

Aslıhan Zorlukiriş: Business Process Framework (eTOM) Foundational Level, Customer Centricity Foundation Level, Information Framework (SID) Foundation Level, ODA Components Foundation Level Exam

Atacan Erdogan: Business Process Framework (eTOM) Foundational Level, Customer Centricity Foundation Level, Information Framework (SID) Foundation Level, Open Digital Framework Foundation Level Exam, TM Forum Open API Foundation Level

Atakan Aydın: Business Process Framework (eTOM) Foundational Level, Frameworx Foundation Level, Information Framework (SID) Foundation Level, TM Forum Open API Foundation Level

Atakan Sarıgöz: Business Process Framework (eTOM) Foundational Level, Customer Centricity Foundation Level, Information Framework (SID) Foundation Level, Open Digital Framework Foundation Level Exam, TM Forum Open API Foundation Level

Atakan Yakin: Business Process Framework (eTOM) Foundational Level, Customer Centricity Foundation Level, Information Framework (SID) Foundation Level, Open Digital Framework Foundation Level Exam, TM Forum Open API Foundation Level

Atamer şahin: Open Digital Framework Foundation Level Exam

Atilla Tanriverdi: AI Foundation Level, Business Process Framework (eTOM) Foundational Level, Frameworx Foundation Level, Information Framework (SID) Foundation Level, TM Forum Open API Foundation Level

Aybars Mirze: Business Process Framework (eTOM) Foundational Level, Customer Centricity Foundation Level, Information Framework (SID) Foundation Level, ODA Components Foundation Level Exam, TM Forum Open API Foundation Level

Ayberk Köklen: Information Framework (SID) Foundation Level, Open Digital Framework Foundation Level Exam, TM Forum Open API Foundation Level

Aybuke Onay: Business Process Framework (eTOM) Foundational Level, Customer Centricity Foundation Level, Information Framework (SID) Foundation Level, ODA Components Foundation Level Exam, Open Digital Framework Foundation Level Exam, TM Forum Open API Foundation Level

Aydan Yağmur çolakfakıoğlu: Business Process Framework (eTOM) Foundational Level, Customer Centricity Foundation Level, Information Framework (SID) Foundation Level, ODA Components Foundation Level Exam, TM Forum Open API Foundation Level

Ayhan Gungor: AI Foundation Level, Application Framework (TAM) Foundation Level, Business Process Framework (eTOM) Foundational Level, Customer Centricity Foundation Level, Digital Business Ecosystems Foundation Level, Frameworx Foundation Level, Information Framework (SID) Foundation Level, Open Digital Architecture Foundation Level, Revenue Assurance Foundation Level, TM Forum / ECLC Virtualization Essentials, TM Forum Digital Maturity & Transformation Foundation Level, TM Forum Open API Foundation Level, TM Forum Open API Practitioner Level

Aylin Durmus: Business Process Framework (eTOM) Foundational Level, Customer Centricity Foundation Level, TM Forum Open API Foundation Level

Ayse Cansu Sensoy: Information Framework (SID) Foundation Level, TM Forum Open API Foundation Level

Ayse Cosgun: AI Foundation Level, Application Framework (TAM) Foundation Level, Business Process Framework (eTOM) Foundational Level, Customer Centricity Foundation Level, Frameworx Foundation Level, Information Framework (SID) Foundation Level, TM Forum Open API Foundation Level

Aysel Zengin: AI Foundation Level, Application Framework (TAM) Foundation Level, Business Process Framework (eTOM) Foundational Level, Customer Centricity Foundation Level, Digital Business Ecosystems Foundation Level, Frameworx Foundation Level, Information Framework (SID) Foundation Level, Open Digital Architecture Foundation Level, TM Forum Digital Maturity & Transformation Foundation Level, TM Forum Open API Foundation Level

Aysenur Sahin: Business Process Framework (eTOM) Foundational Level, Frameworx Foundation Level, Information Framework (SID) Foundation Level, TM Forum Open API Foundation Level

Ayse Turkkan: AI Foundation Level, Application Framework (TAM) Foundation Level, Business Process Framework (eTOM) Foundational Level, Customer Centricity Foundation Level, Digital Business Ecosystems Foundation Level, Frameworx Foundation Level, Information Framework (SID) Foundation Level, TM Forum Open API Foundation Level

Ayça Akkaya: Business Process Framework (eTOM) Foundational Level, Information Framework (SID) Foundation Level

Ayşe Aydın: TM Forum Open API Foundation Level

Ayşegül Akbaş: Customer Centricity Foundation Level, Information Framework (SID) Foundation Level, Open Digital Framework Foundation Level Exam, TM Forum Open API Foundation Level

Aziz Can Bakir: Business Process Framework (eTOM) Foundational Level, Customer Centricity Foundation Level, Information Framework (SID) Foundation Level, Open Digital Framework Foundation Level Exam, TM Forum Open API Foundation Level

Babak Mojdehifar: AI Foundation Level, Application Framework (TAM) Foundation Level, Business Process Framework (eTOM) Foundational Level, Customer Centricity Foundation Level, Frameworx Foundation Level, Information Framework (SID) Foundation Level, ODA Components Foundation Level Exam, Open Digital Architecture Foundation Level, TM Forum Open API Foundation Level

Bahadir Pekmen: Information Framework (SID) Foundation Level

Bahtiyar Kara: AI Foundation Level, Application Framework (TAM) Foundation Level, Business Process Framework (eTOM) Foundational Level, Business Process Framework (eTOM) Practitioner Level, Customer Centricity Foundation Level, Digital Business Ecosystems Foundation Level, Frameworx Foundation Level, Information Framework (SID) Foundation Level, Open Digital Architecture Foundation Level, Revenue Assurance Foundation Level, TM Forum Digital Maturity & Transformation Foundation Level, TM Forum Open API Foundation Level, TM Forum Open API Practitioner Level, Transition to Virtualized Networks Foundation Level

Barış Akbulut: Business Process Framework (eTOM) Foundational Level, TM Forum Open API Foundation Level

Barış Güngör: TM Forum Open API Foundation Level

Barış Kaya: Business Process Framework (eTOM) Foundational Level, Customer Centricity Foundation Level, Information Framework (SID) Foundation Level, Open Digital Framework Foundation Level Exam, TM Forum Open API Foundation Level

Batuhan Elibol: Business Process Framework (eTOM) Foundational Level, Customer Centricity Foundation Level, Information Framework (SID) Foundation Level, ODA Components Foundation Level Exam, Open Digital Framework Foundation Level Exam, TM Forum Open API Foundation Level

Batuhan Meşeci: Customer Centricity Foundation Level

Başak Cemre Karaca: Business Process Framework (eTOM) Foundational Level, Customer Centricity Foundation Level, Information Framework (SID) Foundation Level, Open Digital Framework Foundation Level Exam, TM Forum Open API Foundation Level

Başak Ergin: Business Process Framework (eTOM) Foundational Level, Customer Centricity Foundation Level, Information Framework (SID) Foundation Level, Open Digital Framework Foundation Level Exam, TM Forum Open API Foundation Level

Başak Gülle Onurbilen: Business Process Framework (eTOM) Foundational Level

Bedrun Demir: Information Framework (SID) Foundation Level

Bekir Gezgin: ODA Components Foundation Level Exam

Bekir Murat Yaglici: Business Process Framework (eTOM) Foundational Level, TM Forum Open API Foundation Level

Bengisu şimşek: Business Process Framework (eTOM) Foundational Level, Customer Centricity Foundation Level, Information Framework (SID) Foundation Level, ODA Components Foundation Level Exam, TM Forum Open API Foundation Level

Berat Berkay Sezgin: Business Process Framework (eTOM) Foundational Level, Customer Centricity Foundation Level, Information Framework (SID) Foundation Level, ODA Components Foundation Level Exam, TM Forum Open API Foundation Level

Berfin Yük: Business Process Framework (eTOM) Foundational Level, Customer Centricity Foundation Level, TM Forum Open API Foundation Level

Berkan Arslan: Business Process Framework (eTOM) Foundational Level, Open Digital Framework Foundation Level Exam

Berkant Duman: Business Process Framework (eTOM) Foundational Level

Berkan ünsal: Customer Centricity Foundation Level, Frameworx Foundation Level, Information Framework (SID) Foundation Level, ODA Components Foundation Level Exam, Open Digital Framework Foundation Level Exam, TM Forum Open API Foundation Level

Berkay Eraydin: Business Process Framework (eTOM) Foundational Level, Customer Centricity Foundation Level, Information Framework (SID) Foundation Level, ODA Components Foundation Level Exam, Open Digital Framework Foundation Level Exam, TM Forum Open API Foundation Level

Berkay Gezbeli: Business Process Framework (eTOM) Foundational Level, Open Digital Framework Foundation Level Exam, TM Forum Open API Foundation Level

Berkay Haberal: Business Process Framework (eTOM) Foundational Level, Customer Centricity Foundation Level, Information Framework (SID) Foundation Level, ODA Components Foundation Level Exam, Open Digital Framework Foundation Level Exam, TM Forum Open API Foundation Level

Berk Can özen: AI Foundation Level, Application Framework (TAM) Foundation Level, Business Process Framework (eTOM) Foundational Level, Customer Centricity Foundation Level, Frameworx Foundation Level, Information Framework (SID) Foundation Level, Open Digital Architecture Foundation Level, Open Digital Framework Foundation Level Exam, TM Forum Open API Foundation Level, TM Forum Open API Practitioner Level

Berk Cetiner: Customer Centricity Foundation Level, Open Digital Framework Foundation Level Exam

Berk Demircioglu: Business Process Framework (eTOM) Foundational Level, Customer Centricity Foundation Level, Information Framework (SID) Foundation Level, ODA Components Foundation Level Exam, TM Forum Open API Foundation Level

Berke Bayrakçı: Business Process Framework (eTOM) Foundational Level

Berke Sarma: Business Process Framework (eTOM) Foundational Level, Customer Centricity Foundation Level, Information Framework (SID) Foundation Level, ODA Components Foundation Level Exam, Open Digital Framework Foundation Level Exam, TM Forum Open API Foundation Level

Berksoy Yilmaz: Application Framework (TAM) Foundation Level, Business Process Framework (eTOM) Foundational Level, Frameworx Foundation Level, Information Framework (SID) Foundation Level, TM Forum Open API Foundation Level

Berk Yücetaş: Business Process Framework (eTOM) Foundational Level, Customer Centricity Foundation Level, Information Framework (SID) Foundation Level, ODA Components Foundation Level Exam, Open Digital Framework Foundation Level Exam, TM Forum Open API Foundation Level

Beste çınar: Business Process Framework (eTOM) Foundational Level, Information Framework (SID) Foundation Level, ODA Components Foundation Level Exam, Open Digital Framework Foundation Level Exam, TM Forum Open API Foundation Level

Betül Altıngöz: Business Process Framework (eTOM) Foundational Level, Customer Centricity Foundation Level, Information Framework (SID) Foundation Level, ODA Components Foundation Level Exam, Open Digital Framework Foundation Level Exam, TM Forum Open API Foundation Level

Betül Sevinç: Business Process Framework (eTOM) Foundational Level, Customer Centricity Foundation Level, Information Framework (SID) Foundation Level, ODA Components Foundation Level Exam, Open Digital Framework Foundation Level Exam, TM Forum Open API Foundation Level

Betül Yeşiloğlu: Business Process Framework (eTOM) Foundational Level, Customer Centricity Foundation Level, Information Framework (SID) Foundation Level, Open Digital Framework Foundation Level Exam, TM Forum Open API Foundation Level

Beycan Gözenoğlu: Business Process Framework (eTOM) Foundational Level, Customer Centricity Foundation Level, Information Framework (SID) Foundation Level, ODA Components Foundation Level Exam, TM Forum Open API Foundation Level

Beyza Başağa: Business Process Framework (eTOM) Foundational Level, Customer Centricity Foundation Level, Information Framework (SID) Foundation Level, ODA Components Foundation Level Exam, Open Digital Framework Foundation Level Exam, TM Forum Open API Foundation Level

Beyza Karademir: Business Process Framework (eTOM) Foundational Level, Customer Centricity Foundation Level, ODA Components Foundation Level Exam, Open Digital Framework Foundation Level Exam, TM Forum Open API Foundation Level

Beyza Nur Doğan: Information Framework (SID) Foundation Level

Beyzanur Doğan: Business Process Framework (eTOM) Foundational Level, Customer Centricity Foundation Level

Bilge Acar: AI Foundation Level, Application Framework (TAM) Foundation Level, Business Process Framework (eTOM) Foundational Level, Digital Business Ecosystems Foundation Level, Frameworx Foundation Level, Information Framework (SID) Foundation Level, Open Digital Architecture Foundation Level, TM Forum / ECLC Virtualization Essentials, TM Forum Digital Maturity & Transformation Foundation Level, TM Forum Open API Foundation Level

Bilge Akyurek: Business Process Framework (eTOM) Foundational Level, Customer Centricity Foundation Level, Information Framework (SID) Foundation Level, Open Digital Framework Foundation Level Exam, TM Forum Open API Foundation Level

Bilge Bektas: Application Framework (TAM) Foundation Level, Business Process Framework (eTOM) Foundational Level, Frameworx Foundation Level, Information Framework (SID) Foundation Level, TM Forum Open API Foundation Level

Bilge Nas: Business Process Framework (eTOM) Foundational Level, Customer Centricity Foundation Level, Frameworx Foundation Level, Information Framework (SID) Foundation Level, Open Digital Framework Foundation Level Exam, TM Forum Open API Foundation Level

Birgül Dadük: Business Process Framework (eTOM) Foundational Level, Customer Centricity Foundation Level, Information Framework (SID) Foundation Level, ODA Components Foundation Level Exam, Open Digital Framework Foundation Level Exam, TM Forum Open API Foundation Level

Bora Eresici: TM Forum Open API Foundation Level

Bora Pekcanattı: Customer Centricity Foundation Level, Information Framework (SID) Foundation Level, ODA Components Foundation Level Exam, TM Forum Open API Foundation Level

Bora Zerk: Business Process Framework (eTOM) Foundational Level, Customer Centricity Foundation Level, Information Framework (SID) Foundation Level

Boğaçhan çavdar: Business Process Framework (eTOM) Foundational Level, Information Framework (SID) Foundation Level, Open Digital Framework Foundation Level Exam

Bugra Bagarsikci: AI Foundation Level, Application Framework (TAM) Foundation Level, Business Process Framework (eTOM) Foundational Level, Frameworx Foundation Level, Information Framework (SID) Foundation Level, Open Digital Architecture Foundation Level, TM Forum Open API Foundation Level

Burak Can: Customer Centricity Foundation Level

Burak Demirtas: Business Process Framework (eTOM) Foundational Level, Customer Centricity Foundation Level, Information Framework (SID) Foundation Level, Open Digital Framework Foundation Level Exam, TM Forum Open API Foundation Level

Burak Dogukan: Business Process Framework (eTOM) Foundational Level

Burak Güneş: Business Process Framework (eTOM) Foundational Level, Customer Centricity Foundation Level, Information Framework (SID) Foundation Level, ODA Components Foundation Level Exam, TM Forum Open API Foundation Level

Burak Kaya: Business Process Framework (eTOM) Foundational Level, Customer Centricity Foundation Level, Information Framework (SID) Foundation Level, Open Digital Framework Foundation Level Exam, TM Forum Open API Foundation Level

Burak Kemal Koyuncu: Business Process Framework (eTOM) Foundational Level, Customer Centricity Foundation Level, Open Digital Framework Foundation Level Exam, TM Forum Open API Foundation Level

Burak Savurur: AI Foundation Level, Application Framework (TAM) Foundation Level, Digital Business Ecosystems Foundation Level, Open Digital Architecture Foundation Level

Burak Sincar: Business Process Framework (eTOM) Foundational Level, Customer Centricity Foundation Level, Information Framework (SID) Foundation Level, Open Digital Framework Foundation Level Exam, TM Forum Open API Foundation Level

Burak ünlüzeybek: Customer Centricity Foundation Level

Burcu Bayık: Business Process Framework (eTOM) Foundational Level, Customer Centricity Foundation Level, Information Framework (SID) Foundation Level, ODA Components Foundation Level Exam, Open Digital Framework Foundation Level Exam, TM Forum Open API Foundation Level

Burcu Sahin: Open Digital Framework Foundation Level Exam

Buse Günay: Business Process Framework (eTOM) Foundational Level, Customer Centricity Foundation Level

Busra Yoltas: Business Process Framework (eTOM) Foundational Level, Frameworx Foundation Level

Buğra Ateş: Business Process Framework (eTOM) Foundational Level, Customer Centricity Foundation Level, Information Framework (SID) Foundation Level, Open Digital Framework Foundation Level Exam, TM Forum Open API Foundation Level

Bülent şanal: Business Process Framework (eTOM) Foundational Level, Customer Centricity Foundation Level, Information Framework (SID) Foundation Level, Open Digital Framework Foundation Level Exam, TM Forum Open API Foundation Level

Büşra Evrim çakır: Business Process Framework (eTOM) Foundational Level, Customer Centricity Foundation Level, Information Framework (SID) Foundation Level, ODA Components Foundation Level Exam, Open Digital Framework Foundation Level Exam, TM Forum Open API Foundation Level

Büşra Gök: Business Process Framework (eTOM) Foundational Level, Customer Centricity Foundation Level, Information Framework (SID) Foundation Level, ODA Components Foundation Level Exam, Open Digital Framework Foundation Level Exam, TM Forum Open API Foundation Level

Büşra Kandemir: Business Process Framework (eTOM) Foundational Level, Customer Centricity Foundation Level, Information Framework (SID) Foundation Level, ODA Components Foundation Level Exam, Open Digital Framework Foundation Level Exam, TM Forum Open API Foundation Level

Büşra Yesir Civelek: Information Framework (SID) Foundation Level

Cagatay Aydogmus: Application Framework (TAM) Foundation Level, Business Process Framework (eTOM) Foundational Level, Customer Centricity Foundation Level, Digital Business Ecosystems Foundation Level, Frameworx Foundation Level, Information Framework (SID) Foundation Level, ODA Components Foundation Level Exam, Open Digital Framework Foundation Level Exam, Revenue Assurance Foundation Level, TM Forum Digital Maturity & Transformation Foundation Level, TM Forum Open API Foundation Level

Cagatay Caliskan: Business Process Framework (eTOM) Foundational Level, Customer Centricity Foundation Level

Cagkan Urkmez: Open Digital Framework Foundation Level Exam

Cagla Ozturk: Business Process Framework (eTOM) Foundational Level, Customer Centricity Foundation Level, Information Framework (SID) Foundation Level, ODA Components Foundation Level Exam, Open Digital Framework Foundation Level Exam, TM Forum Open API Foundation Level

Caglar Acun: TM Forum Open API Foundation Level

Cahit Evmek: Business Process Framework (eTOM) Foundational Level, Frameworx Foundation Level, Information Framework (SID) Foundation Level

Can Altunakar: Business Process Framework (eTOM) Foundational Level, Customer Centricity Foundation Level, Information Framework (SID) Foundation Level, ODA Components Foundation Level Exam, TM Forum Open API Foundation Level

Candan Sumaktaş: Business Process Framework (eTOM) Foundational Level, Customer Centricity Foundation Level, Information Framework (SID) Foundation Level, ODA Components Foundation Level Exam, Open Digital Framework Foundation Level Exam, TM Forum Open API Foundation Level

Caner Borekci: Business Process Framework (eTOM) Foundational Level, Customer Centricity Foundation Level, Information Framework (SID) Foundation Level, ODA Components Foundation Level Exam, TM Forum Open API Foundation Level

Caner Boyraz: AI Foundation Level, Application Framework (TAM) Foundation Level, Business Process Framework (eTOM) Foundational Level, Customer Centricity Foundation Level, Digital Business Ecosystems Foundation Level, Frameworx Foundation Level, Information Framework (SID) Foundation Level, Open Digital Architecture Foundation Level, Open Digital Framework Foundation Level Exam, TM Forum Digital Maturity & Transformation Foundation Level, TM Forum Open API Foundation Level

Can Gire: Business Process Framework (eTOM) Foundational Level, Customer Centricity Foundation Level, Information Framework (SID) Foundation Level, ODA Components Foundation Level Exam, TM Forum Open API Foundation Level

Can Ismet Uzun: Application Framework (TAM) Foundation Level, Business Process Framework (eTOM) Foundational Level, Customer Centricity Foundation Level, Information Framework (SID) Foundation Level, Open Digital Framework Foundation Level Exam, TM Forum Open API Foundation Level

Can Polat: Business Process Framework (eTOM) Foundational Level, Customer Centricity Foundation Level, Information Framework (SID) Foundation Level, ODA Components Foundation Level Exam, Open Digital Framework Foundation Level Exam, TM Forum Open API Foundation Level

Cansel Kaya: Business Process Framework (eTOM) Foundational Level, Customer Centricity Foundation Level, Information Framework (SID) Foundation Level, Open Digital Framework Foundation Level Exam, TM Forum Open API Foundation Level

Cansu Ekmekçi: Application Framework (TAM) Foundation Level, Business Process Framework (eTOM) Foundational Level, Frameworx Foundation Level, Information Framework (SID) Foundation Level, Open Digital Architecture Foundation Level, TM Forum Open API Foundation Level

Cansu Kural: TM Forum Open API Foundation Level

Cansun Demirel: Business Process Framework (eTOM) Foundational Level, Customer Centricity Foundation Level

Cansu Uzunsimsek: ODA Components Foundation Level Exam, Open Digital Framework Foundation Level Exam

Cemal Aykut Gencel: Application Framework (TAM) Foundation Level, Business Process Framework (eTOM) Foundational Level, Frameworx Foundation Level, Information Framework (SID) Foundation Level, Open Digital Architecture Foundation Level, TM Forum Open API Foundation Level

Cemal Tunc: AI Foundation Level, Application Framework (TAM) Foundation Level, Business Process Framework (eTOM) Foundational Level, Customer Centricity Foundation Level, Digital Business Ecosystems Foundation Level, Information Framework (SID) Foundation Level, Open Digital Architecture Foundation Level, TM Forum Digital Maturity & Transformation Foundation Level, TM Forum Open API Foundation Level, Transition to Virtualized Networks Foundation Level

Cemal ünal: AI Foundation Level, Business Process Framework (eTOM) Foundational Level, Customer Centricity Foundation Level, Information Framework (SID) Foundation Level

Cem Gündüz: Business Process Framework (eTOM) Foundational Level, Customer Centricity Foundation Level, Open Digital Framework Foundation Level Exam, TM Forum Open API Foundation Level

Cemile Senel: Customer Centricity Foundation Level, Information Framework (SID) Foundation Level, TM Forum Open API Foundation Level

Cemre Doğan: Business Process Framework (eTOM) Foundational Level, Customer Centricity Foundation Level, Open Digital Framework Foundation Level Exam, TM Forum Open API Foundation Level

Cemre Erbektaş: Business Process Framework (eTOM) Foundational Level, Customer Centricity Foundation Level, Information Framework (SID) Foundation Level, Open Digital Framework Foundation Level Exam, TM Forum Open API Foundation Level

Cemre Ortatepe: Business Process Framework (eTOM) Foundational Level, Customer Centricity Foundation Level, Information Framework (SID) Foundation Level

Ceren Ucan: Business Process Framework (eTOM) Foundational Level, Customer Centricity Foundation Level, Information Framework (SID) Foundation Level, ODA Components Foundation Level Exam, Open Digital Framework Foundation Level Exam, TM Forum Open API Foundation Level

Ceren Yeşilören: Business Process Framework (eTOM) Foundational Level, Customer Centricity Foundation Level, Information Framework (SID) Foundation Level, Open Digital Framework Foundation Level Exam, TM Forum Open API Foundation Level

Ceyhun Berk Bulun: AI Foundation Level, Application Framework (TAM) Foundation Level, Business Process Framework (eTOM) Foundational Level, Customer Centricity Foundation Level, Digital Business Ecosystems Foundation Level, Frameworx Foundation Level, Information Framework (SID) Foundation Level, ODA Components Foundation Level Exam, Open Digital Architecture Foundation Level, Open Digital Framework Foundation Level Exam, TM Forum / ECLC Virtualization Essentials, TM Forum Digital Maturity & Transformation Foundation Level, TM Forum Open API Foundation Level

Christos Vassilicos: Business Process Framework (eTOM) Foundational Level, Customer Centricity Foundation Level, Information Framework (SID) Foundation Level, Open Digital Framework Foundation Level Exam

Cihan Tektunali: Business Process Framework (eTOM) Foundational Level, Customer Centricity Foundation Level, Information Framework (SID) Foundation Level

Coşkun Açıkgöz: Business Process Framework (eTOM) Foundational Level, Customer Centricity Foundation Level, Information Framework (SID) Foundation Level, Open Digital Framework Foundation Level Exam, TM Forum Open API Foundation Level

Cudi Dinçer Açan: AI Foundation Level, Digital Business Ecosystems Foundation Level, Frameworx Foundation Level, Information Framework (SID) Foundation Level, Open Digital Architecture Foundation Level, TM Forum Digital Maturity & Transformation Foundation Level, TM Forum Open API Foundation Level

Cuma Yigit: AI Foundation Level, Application Framework (TAM) Foundation Level, Business Process Framework (eTOM) Foundational Level, Customer Centricity Foundation Level, Digital Business Ecosystems Foundation Level, Frameworx Foundation Level, Information Framework (SID) Foundation Level, Open Digital Architecture Foundation Level, Revenue Assurance Foundation Level, TM Forum Digital Maturity & Transformation Foundation Level, TM Forum Open API Foundation Level, Transition to Virtualized Networks Foundation Level

Cumhur Yüce: ODA Components Foundation Level Exam

Danis Keskin: Business Process Framework (eTOM) Foundational Level

Daryna Halaichuk: Business Process Framework (eTOM) Foundational Level, Customer Centricity Foundation Level, Open Digital Framework Foundation Level Exam, TM Forum Open API Foundation Level

Denis Diachuk: Business Process Framework (eTOM) Foundational Level, Customer Centricity Foundation Level, Information Framework (SID) Foundation Level, Open Digital Framework Foundation Level Exam, TM Forum Open API Foundation Level

Deniz Acer: Business Process Framework (eTOM) Foundational Level, Customer Centricity Foundation Level, Information Framework (SID) Foundation Level, ODA Components Foundation Level Exam, Open Digital Framework Foundation Level Exam, TM Forum Open API Foundation Level

Deniz Ak: Customer Centricity Foundation Level, Information Framework (SID) Foundation Level, ODA Components Foundation Level Exam, Open Digital Framework Foundation Level Exam, TM Forum Open API Foundation Level

Deniz Güzel: AI Foundation Level, Customer Centricity Foundation Level, TM Forum Digital Maturity & Transformation Foundation Level

Deniz Yilmaz: Business Process Framework (eTOM) Foundational Level

Derya Erdem: Customer Centricity Foundation Level, Information Framework (SID) Foundation Level, ODA Components Foundation Level Exam, TM Forum Open API Foundation Level

Derya öz: TM Forum Open API Foundation Level

Dicle özer: Business Process Framework (eTOM) Foundational Level

Didem Kastan: Business Process Framework (eTOM) Foundational Level

Dilan Kaya: Business Process Framework (eTOM) Foundational Level, Customer Centricity Foundation Level, Information Framework (SID) Foundation Level, ODA Components Foundation Level Exam, Open Digital Framework Foundation Level Exam, TM Forum Open API Foundation Level

Dilara Erdem: Business Process Framework (eTOM) Foundational Level, Customer Centricity Foundation Level, Information Framework (SID) Foundation Level, Open Digital Framework Foundation Level Exam, TM Forum Open API Foundation Level

Dilara çeltek: ODA Components Foundation Level Exam, TM Forum Open API Foundation Level

Dilara özdemir: Customer Centricity Foundation Level, ODA Components Foundation Level Exam, Open Digital Framework Foundation Level Exam, TM Forum Open API Foundation Level

Dilay Yaldiz: Open Digital Framework Foundation Level Exam

Dilek Ergül: Business Process Framework (eTOM) Foundational Level, Customer Centricity Foundation Level, Information Framework (SID) Foundation Level, ODA Components Foundation Level Exam, Open Digital Framework Foundation Level Exam, TM Forum Open API Foundation Level

Dogukan Gurer: Business Process Framework (eTOM) Foundational Level

Doğancan Köksal: Application Framework (TAM) Foundation Level, Business Process Framework (eTOM) Foundational Level, Frameworx Foundation Level, Information Framework (SID) Foundation Level, TM Forum Open API Foundation Level

Doğancan Nurlu: Business Process Framework (eTOM) Foundational Level, Customer Centricity Foundation Level, Information Framework (SID) Foundation Level, ODA Components Foundation Level Exam, Open Digital Framework Foundation Level Exam, TM Forum Open API Foundation Level

Doğucan çalışkan: Business Process Framework (eTOM) Foundational Level, Customer Centricity Foundation Level, Information Framework (SID) Foundation Level, ODA Components Foundation Level Exam, Open Digital Framework Foundation Level Exam, TM Forum Open API Foundation Level

Duran Dayıoğlu: Information Framework (SID) Foundation Level, TM Forum Open API Foundation Level

Duygu Soytürk: Business Process Framework (eTOM) Foundational Level, Customer Centricity Foundation Level, Information Framework (SID) Foundation Level, Open Digital Framework Foundation Level Exam, TM Forum Open API Foundation Level

Duygu Uçgun: Business Process Framework (eTOM) Foundational Level, Customer Centricity Foundation Level, Information Framework (SID) Foundation Level, ODA Components Foundation Level Exam, Open Digital Framework Foundation Level Exam, TM Forum Open API Foundation Level

Duygu Yılmaz: Business Process Framework (eTOM) Foundational Level, Customer Centricity Foundation Level, Information Framework (SID) Foundation Level, ODA Components Foundation Level Exam, TM Forum Open API Foundation Level

Duygu öztaşbaşı: Business Process Framework (eTOM) Foundational Level, Customer Centricity Foundation Level, Frameworx Foundation Level, Information Framework (SID) Foundation Level, ODA Components Foundation Level Exam, Open Digital Framework Foundation Level Exam, TM Forum Open API Foundation Level

Ebru Demirkiyik: Business Process Framework (eTOM) Foundational Level, Customer Centricity Foundation Level, ODA Components Foundation Level Exam, TM Forum Open API Foundation Level

Ebru Selvi: Business Process Framework (eTOM) Foundational Level, Customer Centricity Foundation Level, Information Framework (SID) Foundation Level, ODA Components Foundation Level Exam, Open Digital Framework Foundation Level Exam, TM Forum Open API Foundation Level

Ece Dikmen: Business Process Framework (eTOM) Foundational Level, Frameworx Foundation Level, Information Framework (SID) Foundation Level, ODA Components Foundation Level Exam, TM Forum Open API Foundation Level

Ecem Yalız: Business Process Framework (eTOM) Foundational Level, Customer Centricity Foundation Level, Information Framework (SID) Foundation Level, Open Digital Framework Foundation Level Exam

Ecem çevik: Business Process Framework (eTOM) Foundational Level, Customer Centricity Foundation Level, Information Framework (SID) Foundation Level, Open Digital Framework Foundation Level Exam, TM Forum Open API Foundation Level

Ece Yavuz: Business Process Framework (eTOM) Foundational Level, Customer Centricity Foundation Level, Information Framework (SID) Foundation Level, ODA Components Foundation Level Exam, Open Digital Framework Foundation Level Exam, TM Forum Open API Foundation Level

Eda Kevser Demir: Business Process Framework (eTOM) Foundational Level, Customer Centricity Foundation Level, Information Framework (SID) Foundation Level, ODA Components Foundation Level Exam, Open Digital Framework Foundation Level Exam, TM Forum Open API Foundation Level

Eda Kurt: AI Foundation Level, Application Framework (TAM) Foundation Level, Business Process Framework (eTOM) Foundational Level, Customer Centricity Foundation Level, Frameworx Foundation Level, Information Framework (SID) Foundation Level, ODA Components Foundation Level Exam, Open Digital Framework Foundation Level Exam, TM Forum Open API Foundation Level

Eda Toprak: Information Framework (SID) Foundation Level, TM Forum Open API Foundation Level

Efe Denizer Köprülü: Business Process Framework (eTOM) Foundational Level, Customer Centricity Foundation Level, Information Framework (SID) Foundation Level, ODA Components Foundation Level Exam, TM Forum Open API Foundation Level

Efe Soldaş: ODA Components Foundation Level Exam

Egemen Mede: AI Foundation Level, Business Process Framework (eTOM) Foundational Level, TM Forum Open API Foundation Level

Ekin Kazan: TM Forum Open API Foundation Level

Ekin çığlık: Business Process Framework (eTOM) Foundational Level, Customer Centricity Foundation Level, Information Framework (SID) Foundation Level, ODA Components Foundation Level Exam, Open Digital Framework Foundation Level Exam, TM Forum Open API Foundation Level

Elif Aksoy: Business Process Framework (eTOM) Foundational Level, Customer Centricity Foundation Level, Information Framework (SID) Foundation Level, ODA Components Foundation Level Exam, TM Forum Open API Foundation Level

Elif Koç: Business Process Framework (eTOM) Foundational Level, Customer Centricity Foundation Level, Information Framework (SID) Foundation Level, Open Digital Framework Foundation Level Exam, TM Forum Open API Foundation Level

Elif Sanlı: Business Process Framework (eTOM) Foundational Level, Customer Centricity Foundation Level, Information Framework (SID) Foundation Level, ODA Components Foundation Level Exam, TM Forum Open API Foundation Level

Elif Sultan Aydin: Business Process Framework (eTOM) Foundational Level, Customer Centricity Foundation Level, Information Framework (SID) Foundation Level, ODA Components Foundation Level Exam, Open Digital Framework Foundation Level Exam, TM Forum Open API Foundation Level

Elif Yıldırım: Customer Centricity Foundation Level, Information Framework (SID) Foundation Level, TM Forum Open API Foundation Level

Elif çelik: ODA Components Foundation Level Exam

Eli̇f çam: Business Process Framework (eTOM) Foundational Level, Customer Centricity Foundation Level, Information Framework (SID) Foundation Level, Open Digital Framework Foundation Level Exam, TM Forum Open API Foundation Level

Emine Calik: Business Process Framework (eTOM) Foundational Level

Emine çelik: Business Process Framework (eTOM) Foundational Level, Customer Centricity Foundation Level, Information Framework (SID) Foundation Level, ODA Components Foundation Level Exam, Open Digital Framework Foundation Level Exam, TM Forum Open API Foundation Level

Emir Doğrucu: Business Process Framework (eTOM) Foundational Level, Customer Centricity Foundation Level, Information Framework (SID) Foundation Level, ODA Components Foundation Level Exam, TM Forum Open API Foundation Level

Emrah Alkan: Business Process Framework (eTOM) Foundational Level, Customer Centricity Foundation Level, Information Framework (SID) Foundation Level, Open Digital Framework Foundation Level Exam, TM Forum Open API Foundation Level

Emre Akbas: Customer Centricity Foundation Level, Frameworx Foundation Level, Information Framework (SID) Foundation Level

Emre Bozkurt: Business Process Framework (eTOM) Foundational Level, Customer Centricity Foundation Level, Information Framework (SID) Foundation Level, Open Digital Framework Foundation Level Exam, TM Forum Open API Foundation Level

Emre Ilgin Tamturk: Business Process Framework (eTOM) Foundational Level, Customer Centricity Foundation Level, Information Framework (SID) Foundation Level, ODA Components Foundation Level Exam, Open Digital Framework Foundation Level Exam, TM Forum Open API Foundation Level

Emre Inan: Application Framework (TAM) Foundation Level, Business Process Framework (eTOM) Foundational Level, Frameworx Foundation Level, Information Framework (SID) Foundation Level, TM Forum Open API Foundation Level

Emre Kahraman: Business Process Framework (eTOM) Foundational Level, Frameworx Foundation Level, Information Framework (SID) Foundation Level, TM Forum Open API Foundation Level

Emre Kurnaz: Business Process Framework (eTOM) Foundational Level, Customer Centricity Foundation Level, Information Framework (SID) Foundation Level, Open Digital Framework Foundation Level Exam, TM Forum Open API Foundation Level

Emre Ozkabak: Business Process Framework (eTOM) Foundational Level, Customer Centricity Foundation Level, Information Framework (SID) Foundation Level, Open Digital Framework Foundation Level Exam, TM Forum Open API Foundation Level

Emre Tig: Business Process Framework (eTOM) Foundational Level, Frameworx Foundation Level, Information Framework (SID) Foundation Level, TM Forum Open API Foundation Level

Emre Yanik: Business Process Framework (eTOM) Foundational Level, Customer Centricity Foundation Level, Information Framework (SID) Foundation Level, Open Digital Framework Foundation Level Exam, TM Forum Open API Foundation Level

Emre Yılmaz: Business Process Framework (eTOM) Foundational Level, Customer Centricity Foundation Level, Information Framework (SID) Foundation Level, Open Digital Framework Foundation Level Exam, TM Forum Open API Foundation Level

Emre çetin: Business Process Framework (eTOM) Foundational Level, Customer Centricity Foundation Level, Information Framework (SID) Foundation Level, ODA Components Foundation Level Exam, Open Digital Framework Foundation Level Exam, TM Forum Open API Foundation Level

Emre özcan: Business Process Framework (eTOM) Foundational Level, Customer Centricity Foundation Level, Information Framework (SID) Foundation Level, ODA Components Foundation Level Exam, TM Forum Open API Foundation Level

Enes Kamış: Business Process Framework (eTOM) Foundational Level, Information Framework (SID) Foundation Level, Open Digital Framework Foundation Level Exam

Enes Karaosman: AI Foundation Level, Information Framework (SID) Foundation Level

Enes Kasim: Information Framework (SID) Foundation Level, TM Forum Open API Foundation Level

Enes Yıldız: Information Framework (SID) Foundation Level

Engin Karabulut: Information Framework (SID) Foundation Level

Enis çapk?n: ODA Components Foundation Level Exam

Erdal Avsar: AI Foundation Level, Application Framework (TAM) Foundation Level, Business Process Framework (eTOM) Foundational Level, Frameworx Foundation Level, Information Framework (SID) Foundation Level, Open Digital Architecture Foundation Level, TM Forum Open API Foundation Level, Transition to Virtualized Networks Foundation Level

Erdem Elatas: Business Process Framework (eTOM) Foundational Level, Frameworx Foundation Level, Information Framework (SID) Foundation Level, Open Digital Architecture Foundation Level, TM Forum Open API Foundation Level

Erdi Tuna: Business Process Framework (eTOM) Foundational Level, Customer Centricity Foundation Level, Information Framework (SID) Foundation Level, Open Digital Framework Foundation Level Exam, TM Forum Open API Foundation Level

Erdogan Toprak: Business Process Framework (eTOM) Foundational Level, Customer Centricity Foundation Level, Digital Business Ecosystems Foundation Level, Information Framework (SID) Foundation Level, TM Forum Open API Foundation Level

Eren Durmuş: Business Process Framework (eTOM) Foundational Level, Customer Centricity Foundation Level, Frameworx Foundation Level, Information Framework (SID) Foundation Level, TM Forum Open API Foundation Level

Eren Gedik: Business Process Framework (eTOM) Foundational Level, Customer Centricity Foundation Level, Information Framework (SID) Foundation Level, Open Digital Framework Foundation Level Exam, TM Forum Open API Foundation Level

Eren Uyğun: Business Process Framework (eTOM) Foundational Level, Customer Centricity Foundation Level, Information Framework (SID) Foundation Level, Open Digital Framework Foundation Level Exam, TM Forum Open API Foundation Level

Eren çelik: Business Process Framework (eTOM) Foundational Level, ODA Components Foundation Level Exam, TM Forum Open API Foundation Level

Ergün Mercan: AI Foundation Level, Open Digital Architecture Foundation Level

Erhan Erkek: Business Process Framework (eTOM) Foundational Level, Customer Centricity Foundation Level, Information Framework (SID) Foundation Level, Open Digital Framework Foundation Level Exam, TM Forum Open API Foundation Level

Erhan Günal: Information Framework (SID) Foundation Level

Erke Suicmez: AI Foundation Level, Application Framework (TAM) Foundation Level, Business Process Framework (eTOM) Foundational Level, Customer Centricity Foundation Level, Digital Business Ecosystems Foundation Level, Frameworx Foundation Level, Information Framework (SID) Foundation Level, ODA Components Foundation Level Exam, Open Digital Architecture Foundation Level, Revenue Assurance Foundation Level, TM Forum / ECLC Virtualization Essentials, TM Forum Digital Maturity & Transformation Foundation Level, TM Forum Open API Foundation Level

Erol Safa Uzun: Business Process Framework (eTOM) Foundational Level, Open Digital Framework Foundation Level Exam

Ersin Tuna: Business Process Framework (eTOM) Foundational Level, Frameworx Foundation Level, TM Forum Open API Foundation Level

Ertan Etlacakuş: TM Forum Open API Foundation Level

Ertugrul Coskun: TM Forum Open API Foundation Level

Ertugrul Donmez: Business Process Framework (eTOM) Foundational Level, Customer Centricity Foundation Level, TM Forum Open API Foundation Level

Ertürk Sütcü: AI Foundation Level, Application Framework (TAM) Foundation Level, Business Process Framework (eTOM) Foundational Level, Customer Centricity Foundation Level, Frameworx Foundation Level, Information Framework (SID) Foundation Level, Open Digital Architecture Foundation Level, TM Forum Open API Foundation Level, Transition to Virtualized Networks Foundation Level

Eser Altun: Business Process Framework (eTOM) Foundational Level, Information Framework (SID) Foundation Level

Esin Durdu: Application Framework (TAM) Foundation Level, Business Process Framework (eTOM) Foundational Level, Customer Centricity Foundation Level, Frameworx Foundation Level, Information Framework (SID) Foundation Level, Open Digital Architecture Foundation Level, Open Digital Framework Foundation Level Exam, TM Forum Open API Foundation Level

Esma Busra Tunçkaya: Business Process Framework (eTOM) Foundational Level, Customer Centricity Foundation Level, ODA Components Foundation Level Exam, Open Digital Framework Foundation Level Exam

Esma çolak: Information Framework (SID) Foundation Level, Open Digital Framework Foundation Level Exam

Esra Aydin: Business Process Framework (eTOM) Foundational Level, Customer Centricity Foundation Level, Frameworx Foundation Level, Information Framework (SID) Foundation Level, Open Digital Framework Foundation Level Exam, TM Forum Open API Foundation Level

Esra Tokman: Business Process Framework (eTOM) Foundational Level, Customer Centricity Foundation Level, Information Framework (SID) Foundation Level, ODA Components Foundation Level Exam, TM Forum Open API Foundation Level

Esra özdoğan: Business Process Framework (eTOM) Foundational Level, Customer Centricity Foundation Level, Information Framework (SID) Foundation Level, ODA Components Foundation Level Exam, Open Digital Framework Foundation Level Exam, TM Forum Open API Foundation Level

Eva Darazs: Business Process Framework (eTOM) Foundational Level, Customer Centricity Foundation Level, Information Framework (SID) Foundation Level, Open Digital Framework Foundation Level Exam, TM Forum Open API Foundation Level

Evren Yucel: Customer Centricity Foundation Level

Eymen Görgülü: Business Process Framework (eTOM) Foundational Level, Customer Centricity Foundation Level, Information Framework (SID) Foundation Level, Open Digital Framework Foundation Level Exam, TM Forum Open API Foundation Level

Eyyub Eren: Business Process Framework (eTOM) Foundational Level, Customer Centricity Foundation Level, Information Framework (SID) Foundation Level, Open Digital Framework Foundation Level Exam, TM Forum Open API Foundation Level

Ezgi Ayar: Business Process Framework (eTOM) Foundational Level, Customer Centricity Foundation Level, Information Framework (SID) Foundation Level, ODA Components Foundation Level Exam, Open Digital Framework Foundation Level Exam, TM Forum Open API Foundation Level

Ezgi Ebru Ağca: Business Process Framework (eTOM) Foundational Level, Customer Centricity Foundation Level, Information Framework (SID) Foundation Level, Open Digital Framework Foundation Level Exam, TM Forum Open API Foundation Level

Ezgi Yıldırım: Business Process Framework (eTOM) Foundational Level, Customer Centricity Foundation Level, Information Framework (SID) Foundation Level, ODA Components Foundation Level Exam, TM Forum Open API Foundation Level

Ezgi çağır: Business Process Framework (eTOM) Foundational Level, Customer Centricity Foundation Level, Information Framework (SID) Foundation Level, Open Digital Framework Foundation Level Exam, TM Forum Open API Foundation Level

Fahri Kerçek: Business Process Framework (eTOM) Foundational Level

Faruk özsoy: Business Process Framework (eTOM) Foundational Level, Information Framework (SID) Foundation Level, Open Digital Framework Foundation Level Exam, TM Forum Open API Foundation Level

Fatih Bayrakdar: Business Process Framework (eTOM) Foundational Level, Customer Centricity Foundation Level, Information Framework (SID) Foundation Level, Open Digital Framework Foundation Level Exam, TM Forum Open API Foundation Level

Fatih Burak Pehlivan: Business Process Framework (eTOM) Foundational Level, Customer Centricity Foundation Level, Information Framework (SID) Foundation Level, ODA Components Foundation Level Exam, TM Forum Open API Foundation Level

Fatih Börekci: Business Process Framework (eTOM) Foundational Level, Customer Centricity Foundation Level, Information Framework (SID) Foundation Level, Open Digital Framework Foundation Level Exam, TM Forum Open API Foundation Level

Fatih Tayar: Business Process Framework (eTOM) Foundational Level, Customer Centricity Foundation Level, Information Framework (SID) Foundation Level, Open Digital Framework Foundation Level Exam, TM Forum Open API Foundation Level

Fatih Yenilmez: AI Foundation Level, Application Framework (TAM) Foundation Level, Business Process Framework (eTOM) Foundational Level, Customer Centricity Foundation Level, Digital Business Ecosystems Foundation Level, Frameworx Foundation Level, Information Framework (SID) Foundation Level, Open Digital Architecture Foundation Level, TM Forum Digital Maturity & Transformation Foundation Level, TM Forum Open API Foundation Level

Fatma Nur Karataş: Business Process Framework (eTOM) Foundational Level, Customer Centricity Foundation Level, Information Framework (SID) Foundation Level, ODA Components Foundation Level Exam, Open Digital Framework Foundation Level Exam, TM Forum Open API Foundation Level

Fatmanur Sahin: Business Process Framework (eTOM) Foundational Level, Customer Centricity Foundation Level, Information Framework (SID) Foundation Level, ODA Components Foundation Level Exam, TM Forum Open API Foundation Level

Fatma Nur Yilmaz: Customer Centricity Foundation Level, TM Forum Open API Foundation Level

Fatma Pinar Ekinci Haberdar: Business Process Framework (eTOM) Foundational Level, Information Framework (SID) Foundation Level, TM Forum Open API Foundation Level

Fatma Yigit: Information Framework (SID) Foundation Level, TM Forum Open API Foundation Level

Ferhat Bingol: Customer Centricity Foundation Level, Information Framework (SID) Foundation Level, Open Digital Framework Foundation Level Exam, TM Forum Open API Foundation Level

Ferhat Durmus: TM Forum Open API Foundation Level

Ferhat şit: Business Process Framework (eTOM) Foundational Level, Customer Centricity Foundation Level

Ferid Cafer: Customer Centricity Foundation Level

Feride Karpınar: Business Process Framework (eTOM) Foundational Level, Customer Centricity Foundation Level, Information Framework (SID) Foundation Level, ODA Components Foundation Level Exam, Open Digital Framework Foundation Level Exam, TM Forum Open API Foundation Level

Filiz özdemir: Business Process Framework (eTOM) Foundational Level, Customer Centricity Foundation Level, Information Framework (SID) Foundation Level, Open Digital Framework Foundation Level Exam, TM Forum Open API Foundation Level

Fulden Neoman Akpolat: Customer Centricity Foundation Level, ODA Components Foundation Level Exam, TM Forum Open API Foundation Level

Fulya Tan: AI Foundation Level, Application Framework (TAM) Foundation Level, Business Process Framework (eTOM) Foundational Level, Customer Centricity Foundation Level, Digital Business Ecosystems Foundation Level, Frameworx Foundation Level, Information Framework (SID) Foundation Level, Open Digital Architecture Foundation Level, Open Digital Framework Foundation Level Exam, TM Forum Digital Maturity & Transformation Foundation Level, TM Forum Open API Foundation Level

Funda Efe: Customer Centricity Foundation Level, Information Framework (SID) Foundation Level, ODA Components Foundation Level Exam, TM Forum Open API Foundation Level

Funda Ergin Bağcıvan: Business Process Framework (eTOM) Foundational Level, Customer Centricity Foundation Level, Information Framework (SID) Foundation Level, Open Digital Framework Foundation Level Exam, TM Forum Open API Foundation Level

Funda ünver: Business Process Framework (eTOM) Foundational Level, Customer Centricity Foundation Level, Information Framework (SID) Foundation Level, Open Digital Framework Foundation Level Exam, TM Forum Open API Foundation Level

Furkan Asan: Business Process Framework (eTOM) Foundational Level, Customer Centricity Foundation Level, Open Digital Framework Foundation Level Exam

Furkan Deniz: Business Process Framework (eTOM) Foundational Level, Frameworx Foundation Level, Information Framework (SID) Foundation Level, TM Forum Open API Foundation Level

Furkan Emre çakıroğlu: Business Process Framework (eTOM) Foundational Level, Customer Centricity Foundation Level, Information Framework (SID) Foundation Level, ODA Components Foundation Level Exam, TM Forum Open API Foundation Level

Furkan Pinar: Application Framework (TAM) Foundation Level, Business Process Framework (eTOM) Foundational Level, Frameworx Foundation Level, Information Framework (SID) Foundation Level, TM Forum Open API Foundation Level

Furkan Unlu: Business Process Framework (eTOM) Foundational Level, Customer Centricity Foundation Level, Information Framework (SID) Foundation Level, Open Digital Framework Foundation Level Exam, TM Forum Open API Foundation Level

Furkan Uzun: Business Process Framework (eTOM) Foundational Level, Customer Centricity Foundation Level, Information Framework (SID) Foundation Level, Open Digital Framework Foundation Level Exam, TM Forum Open API Foundation Level

Furkan çetin: Business Process Framework (eTOM) Foundational Level, Customer Centricity Foundation Level, Information Framework (SID) Foundation Level, ODA Components Foundation Level Exam, TM Forum Open API Foundation Level

Furkan özkan: Business Process Framework (eTOM) Foundational Level, Customer Centricity Foundation Level, Information Framework (SID) Foundation Level, ODA Components Foundation Level Exam, TM Forum Open API Foundation Level

Furkan öztürk: Business Process Framework (eTOM) Foundational Level, Customer Centricity Foundation Level, Information Framework (SID) Foundation Level, ODA Components Foundation Level Exam, Open Digital Framework Foundation Level Exam, TM Forum Open API Foundation Level

Fırat Deniz şimşek: Business Process Framework (eTOM) Foundational Level, Customer Centricity Foundation Level, Information Framework (SID) Foundation Level, ODA Components Foundation Level Exam, TM Forum Open API Foundation Level

Gamze Nur Coşkun: Business Process Framework (eTOM) Foundational Level, Customer Centricity Foundation Level, Information Framework (SID) Foundation Level, Open Digital Framework Foundation Level Exam, TM Forum Open API Foundation Level

Gizem Kaldar: Business Process Framework (eTOM) Foundational Level, Customer Centricity Foundation Level, Information Framework (SID) Foundation Level, Open Digital Framework Foundation Level Exam, TM Forum Open API Foundation Level

Gizem Taşkın: Information Framework (SID) Foundation Level, Open Digital Framework Foundation Level Exam, TM Forum Open API Foundation Level

Gizem Uguz: Business Process Framework (eTOM) Foundational Level, Customer Centricity Foundation Level, Information Framework (SID) Foundation Level, Open Digital Framework Foundation Level Exam, TM Forum Open API Foundation Level

Gizem özgün: Business Process Framework (eTOM) Foundational Level, Customer Centricity Foundation Level, Information Framework (SID) Foundation Level, ODA Components Foundation Level Exam, Open Digital Framework Foundation Level Exam, TM Forum Open API Foundation Level

Gonca Bal: Business Process Framework (eTOM) Foundational Level, Customer Centricity Foundation Level, Information Framework (SID) Foundation Level, ODA Components Foundation Level Exam, Open Digital Framework Foundation Level Exam, TM Forum Open API Foundation Level

Gorkem Gungor: Business Process Framework (eTOM) Foundational Level, Frameworx Foundation Level, Information Framework (SID) Foundation Level

Gurkan Yilmaz: AI Foundation Level, Application Framework (TAM) Foundation Level, Business Process Framework (eTOM) Foundational Level, Customer Centricity Foundation Level, Digital Business Ecosystems Foundation Level, Frameworx Foundation Level, Information Framework (SID) Foundation Level, TM Forum Digital Maturity & Transformation Foundation Level, TM Forum Open API Foundation Level

Gökhan Kalkan: Business Process Framework (eTOM) Foundational Level, Customer Centricity Foundation Level, Information Framework (SID) Foundation Level, ODA Components Foundation Level Exam, Open Digital Framework Foundation Level Exam, TM Forum Open API Foundation Level

Gökhan Kurt: Business Process Framework (eTOM) Foundational Level, Customer Centricity Foundation Level, Information Framework (SID) Foundation Level, Open Digital Framework Foundation Level Exam, TM Forum Open API Foundation Level

Gökhan özgür: Business Process Framework (eTOM) Foundational Level, Customer Centricity Foundation Level, Frameworx Foundation Level, Information Framework (SID) Foundation Level, Open Digital Framework Foundation Level Exam, TM Forum Open API Foundation Level

Göknur Aslan: TM Forum Open API Foundation Level

Göksel Doğan: Business Process Framework (eTOM) Foundational Level, Customer Centricity Foundation Level, Information Framework (SID) Foundation Level, Open Digital Framework Foundation Level Exam, TM Forum Open API Foundation Level

Görkem Buğur: Business Process Framework (eTOM) Foundational Level, Customer Centricity Foundation Level, Information Framework (SID) Foundation Level, Open Digital Framework Foundation Level Exam, TM Forum Open API Foundation Level

Görkem Sefai: Customer Centricity Foundation Level, Frameworx Foundation Level, Information Framework (SID) Foundation Level, ODA Components Foundation Level Exam, Open Digital Framework Foundation Level Exam, TM Forum Open API Foundation Level

Görkem Toprak: Information Framework (SID) Foundation Level, Open Digital Framework Foundation Level Exam

Gözde Rahmet: ODA Components Foundation Level Exam, TM Forum Open API Foundation Level

Gözde öztürk: Business Process Framework (eTOM) Foundational Level, Customer Centricity Foundation Level, Information Framework (SID) Foundation Level, Open Digital Framework Foundation Level Exam, TM Forum Open API Foundation Level

Güfer Nur Karataş: Business Process Framework (eTOM) Foundational Level, Customer Centricity Foundation Level, ODA Components Foundation Level Exam, TM Forum Open API Foundation Level

Gül Acar: Business Process Framework (eTOM) Foundational Level, Customer Centricity Foundation Level, Information Framework (SID) Foundation Level, ODA Components Foundation Level Exam, TM Forum Open API Foundation Level

Gülay öztürk: Business Process Framework (eTOM) Foundational Level, TM Forum Open API Foundation Level

Gülnihal Kaya: Frameworx Foundation Level

Gülperi çetin: Business Process Framework (eTOM) Foundational Level, Customer Centricity Foundation Level, Information Framework (SID) Foundation Level, Open Digital Framework Foundation Level Exam, TM Forum Open API Foundation Level

Gülseren Yıldız: Business Process Framework (eTOM) Foundational Level, Customer Centricity Foundation Level, Information Framework (SID) Foundation Level, TM Forum Open API Foundation Level

Gülsüm Ceylan: Business Process Framework (eTOM) Foundational Level, Customer Centricity Foundation Level, Information Framework (SID) Foundation Level, Open Digital Framework Foundation Level Exam, TM Forum Open API Foundation Level

Gülsün Pinar: Application Framework (TAM) Foundation Level, Business Process Framework (eTOM) Foundational Level, Frameworx Foundation Level, Information Framework (SID) Foundation Level, TM Forum Open API Foundation Level

Gülşah özler: Business Process Framework (eTOM) Foundational Level, Customer Centricity Foundation Level, Open Digital Framework Foundation Level Exam, TM Forum Open API Foundation Level

Gündüz Tutulmaz: TM Forum Open API Foundation Level

Güner Can Kaçar: Customer Centricity Foundation Level, ODA Components Foundation Level Exam

Gürkan özkan: Application Framework (TAM) Foundation Level, Business Process Framework (eTOM) Foundational Level, Customer Centricity Foundation Level, Frameworx Foundation Level, Information Framework (SID) Foundation Level, ODA Components Foundation Level Exam, Open Digital Framework Foundation Level Exam, TM Forum Open API Foundation Level

Hakan Coşkun: Open Digital Framework Foundation Level Exam

Hakan Kavalci: Business Process Framework (eTOM) Foundational Level, Customer Centricity Foundation Level, Information Framework (SID) Foundation Level, Open Digital Framework Foundation Level Exam, TM Forum Open API Foundation Level

Hakan Sahinturk: Business Process Framework (eTOM) Foundational Level, Customer Centricity Foundation Level, Information Framework (SID) Foundation Level, ODA Components Foundation Level Exam, Open Digital Framework Foundation Level Exam, TM Forum Open API Foundation Level

Hakan Sarier: TM Forum Open API Foundation Level

Hakan Tas: Customer Centricity Foundation Level, Digital Business Ecosystems Foundation Level

Hakan çelik: Business Process Framework (eTOM) Foundational Level, Customer Centricity Foundation Level, ODA Components Foundation Level Exam, Open Digital Framework Foundation Level Exam, TM Forum Open API Foundation Level

Hakan çetin: Business Process Framework (eTOM) Foundational Level, Customer Centricity Foundation Level

Halil Civelek: Information Framework (SID) Foundation Level, TM Forum Open API Foundation Level

Halil Erdur: Business Process Framework (eTOM) Foundational Level, Customer Centricity Foundation Level, Information Framework (SID) Foundation Level, Open Digital Framework Foundation Level Exam, TM Forum Open API Foundation Level

Halil özkan: TM Forum Open API Foundation Level

Halit Mancar: Business Process Framework (eTOM) Foundational Level, Customer Centricity Foundation Level, Information Framework (SID) Foundation Level, Open Digital Framework Foundation Level Exam, TM Forum Open API Foundation Level

Hande Gokoglu: AI Foundation Level, Business Process Framework (eTOM) Foundational Level, Customer Centricity Foundation Level, Frameworx Foundation Level, Information Framework (SID) Foundation Level, ODA Components Foundation Level Exam, Open Digital Framework Foundation Level Exam, TM Forum Open API Foundation Level

Hande Yetişen: Business Process Framework (eTOM) Foundational Level, Customer Centricity Foundation Level, Information Framework (SID) Foundation Level, ODA Components Foundation Level Exam, TM Forum Open API Foundation Level

Hande özakarli: Application Framework (TAM) Foundation Level, Business Process Framework (eTOM) Foundational Level, Customer Centricity Foundation Level, Frameworx Foundation Level, Information Framework (SID) Foundation Level, ODA Components Foundation Level Exam, Open Digital Framework Foundation Level Exam, TM Forum Open API Foundation Level

Hasan Gültekin: Application Framework (TAM) Foundation Level, Business Process Framework (eTOM) Foundational Level, Frameworx Foundation Level, Information Framework (SID) Foundation Level, Open Digital Architecture Foundation Level, TM Forum Open API Foundation Level

Hasan Mansur: TM Forum Open API Foundation Level

Hasan Pektaş: ODA Components Foundation Level Exam

Hasan Yatar: Business Process Framework (eTOM) Foundational Level

Hasan öztürk: Business Process Framework (eTOM) Foundational Level, Customer Centricity Foundation Level, Information Framework (SID) Foundation Level, Open Digital Framework Foundation Level Exam, TM Forum Open API Foundation Level

Hasim Cinar: AI Foundation Level, Information Framework (SID) Foundation Level, Open Digital Architecture Foundation Level, TM Forum Open API Foundation Level

Hatice Gamze Ata: Business Process Framework (eTOM) Foundational Level, Information Framework (SID) Foundation Level, ODA Components Foundation Level Exam, Open Digital Framework Foundation Level Exam, TM Forum Open API Foundation Level

Hatun Buket Yılmaz: Information Framework (SID) Foundation Level, Open Digital Framework Foundation Level Exam, TM Forum Open API Foundation Level

Havva Nur Doğan: Business Process Framework (eTOM) Foundational Level, Customer Centricity Foundation Level, Information Framework (SID) Foundation Level, Open Digital Framework Foundation Level Exam, TM Forum Open API Foundation Level

Havva Temel: Business Process Framework (eTOM) Foundational Level, Customer Centricity Foundation Level, Information Framework (SID) Foundation Level, ODA Components Foundation Level Exam, TM Forum Open API Foundation Level

Haydar Burak Torun: Application Framework (TAM) Foundation Level, Business Process Framework (eTOM) Foundational Level, Frameworx Foundation Level, Information Framework (SID) Foundation Level, TM Forum Open API Foundation Level

Hayko Danacioglu: Business Process Framework (eTOM) Foundational Level, Customer Centricity Foundation Level, Digital Business Ecosystems Foundation Level, Information Framework (SID) Foundation Level, Open Digital Framework Foundation Level Exam, TM Forum Open API Foundation Level

Hayrettin Beyhan: AI Foundation Level, Application Framework (TAM) Foundation Level, Business Process Framework (eTOM) Foundational Level, Customer Centricity Foundation Level, Digital Business Ecosystems Foundation Level, Frameworx Foundation Level, Information Framework (SID) Foundation Level, Open Digital Architecture Foundation Level, TM Forum Open API Foundation Level

Hayri Sefa Aydin: Business Process Framework (eTOM) Foundational Level, Customer Centricity Foundation Level, Information Framework (SID) Foundation Level, ODA Components Foundation Level Exam, Open Digital Framework Foundation Level Exam, TM Forum Open API Foundation Level

Hayssam Abou-Hassan-Hamie: Business Process Framework (eTOM) Foundational Level, Customer Centricity Foundation Level, Information Framework (SID) Foundation Level, TM Forum Open API Foundation Level

Hebun Baykara: Business Process Framework (eTOM) Foundational Level, Customer Centricity Foundation Level, Information Framework (SID) Foundation Level, Open Digital Framework Foundation Level Exam, TM Forum Open API Foundation Level

Helin Sever: Business Process Framework (eTOM) Foundational Level, Customer Centricity Foundation Level, Information Framework (SID) Foundation Level, ODA Components Foundation Level Exam, Open Digital Framework Foundation Level Exam, TM Forum Open API Foundation Level

Hilal Altınok: Business Process Framework (eTOM) Foundational Level, Customer Centricity Foundation Level, Information Framework (SID) Foundation Level, ODA Components Foundation Level Exam, Open Digital Framework Foundation Level Exam, TM Forum Open API Foundation Level

Hilal Diler: Business Process Framework (eTOM) Foundational Level, Information Framework (SID) Foundation Level, TM Forum Open API Foundation Level

Holub Anastasiia: Customer Centricity Foundation Level, Open Digital Framework Foundation Level Exam

Huriye çelik: Business Process Framework (eTOM) Foundational Level, Customer Centricity Foundation Level, Information Framework (SID) Foundation Level, Open Digital Framework Foundation Level Exam, TM Forum Open API Foundation Level

Huseyin Akin: Business Process Framework (eTOM) Foundational Level, Customer Centricity Foundation Level, Information Framework (SID) Foundation Level, ODA Components Foundation Level Exam, Open Digital Framework Foundation Level Exam, TM Forum Open API Foundation Level

Ibrahim Akartuna: Customer Centricity Foundation Level, Information Framework (SID) Foundation Level

Ibrahim Yıldırım: Business Process Framework (eTOM) Foundational Level, Customer Centricity Foundation Level, Information Framework (SID) Foundation Level, ODA Components Foundation Level Exam, TM Forum Open API Foundation Level

Ihsan Karaca: Frameworx Foundation Level, Information Framework (SID) Foundation Level, TM Forum Open API Foundation Level

Ikbal çetin: AI Foundation Level, Business Process Framework (eTOM) Foundational Level, Customer Centricity Foundation Level, Information Framework (SID) Foundation Level, Open Digital Framework Foundation Level Exam, TM Forum Open API Foundation Level

Ilayda Kaya: Business Process Framework (eTOM) Foundational Level, Frameworx Foundation Level, Information Framework (SID) Foundation Level, TM Forum Open API Foundation Level

Ilkay Yildiz: AI Foundation Level, Application Framework (TAM) Foundation Level, Business Process Framework (eTOM) Foundational Level, Customer Centricity Foundation Level, Digital Business Ecosystems Foundation Level, Frameworx Foundation Level, Information Framework (SID) Foundation Level, Open Digital Architecture Foundation Level, Revenue Assurance Foundation Level, TM Forum Digital Maturity & Transformation Foundation Level, TM Forum Open API Foundation Level, Transition to Virtualized Networks Foundation Level

Ilker Güler: AI Foundation Level, Application Framework (TAM) Foundation Level, Business Process Framework (eTOM) Foundational Level, Frameworx Foundation Level, Information Framework (SID) Foundation Level, TM Forum Open API Foundation Level

Irem Malkoç: Business Process Framework (eTOM) Foundational Level, Customer Centricity Foundation Level, Information Framework (SID) Foundation Level, ODA Components Foundation Level Exam, Open Digital Framework Foundation Level Exam, TM Forum Open API Foundation Level

Irem Yıldırım: Business Process Framework (eTOM) Foundational Level, Customer Centricity Foundation Level, Information Framework (SID) Foundation Level, ODA Components Foundation Level Exam, Open Digital Framework Foundation Level Exam, TM Forum Open API Foundation Level

Irmak Senturk: Business Process Framework (eTOM) Foundational Level, Customer Centricity Foundation Level

Iryna Baranov: Business Process Framework (eTOM) Foundational Level, Frameworx Foundation Level, Information Framework (SID) Foundation Level

Ismail Barbaros: Application Framework (TAM) Foundation Level, Business Process Framework (eTOM) Foundational Level, Customer Centricity Foundation Level, Information Framework (SID) Foundation Level, Open Digital Framework Foundation Level Exam, TM Forum Open API Foundation Level

Ismail Sahan: Business Process Framework (eTOM) Foundational Level, Information Framework (SID) Foundation Level, Open Digital Architecture Foundation Level

Ivan Ilchenko: Business Process Framework (eTOM) Foundational Level, Customer Centricity Foundation Level, Information Framework (SID) Foundation Level, Open Digital Framework Foundation Level Exam, TM Forum Open API Foundation Level

Ivan Siryk: Business Process Framework (eTOM) Foundational Level, Customer Centricity Foundation Level, Information Framework (SID) Foundation Level, Open Digital Framework Foundation Level Exam, TM Forum Open API Foundation Level

İbrahim Eren Aydın: Business Process Framework (eTOM) Foundational Level, Customer Centricity Foundation Level, Information Framework (SID) Foundation Level, Open Digital Framework Foundation Level Exam, TM Forum Open API Foundation Level

İbrahim Ethem Sancar: TM Forum Open API Foundation Level

İbrahim Gezer: TM Forum Open API Foundation Level

İbrahim Halil Döş: Business Process Framework (eTOM) Foundational Level, Customer Centricity Foundation Level, Information Framework (SID) Foundation Level, Open Digital Framework Foundation Level Exam, TM Forum Open API Foundation Level

İdris Adıgüzel: Business Process Framework (eTOM) Foundational Level, Customer Centricity Foundation Level, Information Framework (SID) Foundation Level, Open Digital Framework Foundation Level Exam, TM Forum Open API Foundation Level

İlayda Koşağan: Business Process Framework (eTOM) Foundational Level, TM Forum Open API Foundation Level

İpek çağla Genç: Customer Centricity Foundation Level

İremnaz çay: Information Framework (SID) Foundation Level, Open Digital Framework Foundation Level Exam, TM Forum Open API Foundation Level

İrem Tıkız: Business Process Framework (eTOM) Foundational Level, ODA Components Foundation Level Exam, TM Forum Open API Foundation Level

Kaan Demirbilek: Business Process Framework (eTOM) Foundational Level, Customer Centricity Foundation Level, TM Forum Open API Foundation Level

Kaan Kantarci: Business Process Framework (eTOM) Foundational Level, Customer Centricity Foundation Level, Frameworx Foundation Level, Information Framework (SID) Foundation Level, ODA Components Foundation Level Exam, Open Digital Framework Foundation Level Exam, TM Forum Open API Foundation Level

Kaan Okcu: Application Framework (TAM) Foundation Level, Business Process Framework (eTOM) Foundational Level, Customer Centricity Foundation Level, Information Framework (SID) Foundation Level, Open Digital Framework Foundation Level Exam, TM Forum Open API Foundation Level

Kader Mercimekoğlu: Business Process Framework (eTOM) Foundational Level, Customer Centricity Foundation Level, Information Framework (SID) Foundation Level, Open Digital Framework Foundation Level Exam, TM Forum Open API Foundation Level

Kadir Ceylan: Business Process Framework (eTOM) Foundational Level, Customer Centricity Foundation Level, Information Framework (SID) Foundation Level, ODA Components Foundation Level Exam, TM Forum Open API Foundation Level

Kardelen Doguer: AI Foundation Level, Application Framework (TAM) Foundation Level, Business Process Framework (eTOM) Foundational Level, Customer Centricity Foundation Level, Frameworx Foundation Level, Information Framework (SID) Foundation Level, Open Digital Architecture Foundation Level, Open Digital Framework Foundation Level Exam, TM Forum Open API Foundation Level

Kasım Güneş: Information Framework (SID) Foundation Level

Kağan Bülbül: Customer Centricity Foundation Level

Kağan Eray Açikgöz: Business Process Framework (eTOM) Foundational Level, Customer Centricity Foundation Level, Information Framework (SID) Foundation Level, TM Forum Open API Foundation Level

Kerem Can Kabadayi: AI Foundation Level, Business Process Framework (eTOM) Foundational Level, Frameworx Foundation Level, Information Framework (SID) Foundation Level, TM Forum Open API Foundation Level

Kerem Tuna özlü: Business Process Framework (eTOM) Foundational Level, Customer Centricity Foundation Level, Information Framework (SID) Foundation Level, Open Digital Framework Foundation Level Exam, TM Forum Open API Foundation Level

Koray Kara: Business Process Framework (eTOM) Foundational Level, Customer Centricity Foundation Level, Information Framework (SID) Foundation Level, ODA Components Foundation Level Exam, TM Forum Open API Foundation Level

Kubilay Gürler: AI Foundation Level, Application Framework (TAM) Foundation Level, Digital Business Ecosystems Foundation Level, Frameworx Foundation Level, Information Framework (SID) Foundation Level, Open Digital Architecture Foundation Level, TM Forum Digital Maturity & Transformation Foundation Level, TM Forum Open API Foundation Level, Transition to Virtualized Networks Foundation Level

Kubra Ali: AI Foundation Level, Application Framework (TAM) Foundation Level, Business Process Framework (eTOM) Foundational Level, Customer Centricity Foundation Level, Digital Business Ecosystems Foundation Level, Frameworx Foundation Level, Information Framework (SID) Foundation Level, ODA Components Foundation Level Exam, Open Digital Architecture Foundation Level, Revenue Assurance Foundation Level, TM Forum / ECLC Virtualization Essentials, TM Forum Digital Maturity & Transformation Foundation Level, TM Forum Open API Foundation Level

Kursat Coskun: Business Process Framework (eTOM) Foundational Level, Customer Centricity Foundation Level, Frameworx Foundation Level, Open Digital Framework Foundation Level Exam, TM Forum Open API Foundation Level

Kutay Ozudogru: Application Framework (TAM) Foundation Level, Business Process Framework (eTOM) Foundational Level, Frameworx Foundation Level, Information Framework (SID) Foundation Level, TM Forum Open API Foundation Level

Kutay Y: Information Framework (SID) Foundation Level, ODA Components Foundation Level Exam, TM Forum Open API Foundation Level

Köksal Aygün: AI Foundation Level, Business Process Framework (eTOM) Foundational Level, Customer Centricity Foundation Level, TM Forum Open API Foundation Level

Kübra Aspir Arslan: Customer Centricity Foundation Level

Kübra Köktaş: Business Process Framework (eTOM) Foundational Level, Customer Centricity Foundation Level, Information Framework (SID) Foundation Level, Open Digital Framework Foundation Level Exam, TM Forum Open API Foundation Level

Kübra Nur Bayındır: Business Process Framework (eTOM) Foundational Level, Customer Centricity Foundation Level, Information Framework (SID) Foundation Level, ODA Components Foundation Level Exam, Open Digital Framework Foundation Level Exam, TM Forum Open API Foundation Level

Kübra Sevil: Business Process Framework (eTOM) Foundational Level, Customer Centricity Foundation Level, Frameworx Foundation Level, Information Framework (SID) Foundation Level

Levent Durmus: AI Foundation Level, Application Framework (TAM) Foundation Level, Business Process Framework (eTOM) Foundational Level, Customer Centricity Foundation Level, Frameworx Foundation Level, Information Framework (SID) Foundation Level, Open Digital Architecture Foundation Level, Open Digital Framework Foundation Level Exam, TM Forum Open API Foundation Level

Levent Karakus: Application Framework (TAM) Foundation Level, Business Process Framework (eTOM) Foundational Level, Information Framework (SID) Foundation Level, ODA Components Foundation Level Exam, TM Forum Open API Foundation Level

Liudmyla Karpenko: Customer Centricity Foundation Level

Lütfiye Duman: Business Process Framework (eTOM) Foundational Level, Open Digital Framework Foundation Level Exam

Mahmut Köstem: Business Process Framework (eTOM) Foundational Level, Customer Centricity Foundation Level, Information Framework (SID) Foundation Level, ODA Components Foundation Level Exam, Open Digital Framework Foundation Level Exam, TM Forum Open API Foundation Level

Mahsa Fidanboy: Application Framework (TAM) Foundation Level, Business Process Framework (eTOM) Foundational Level, Customer Centricity Foundation Level, Information Framework (SID) Foundation Level, ODA Components Foundation Level Exam, Open Digital Framework Foundation Level Exam, TM Forum Open API Foundation Level

Maksym Kutelmakh: Business Process Framework (eTOM) Foundational Level, Customer Centricity Foundation Level, Information Framework (SID) Foundation Level, Open Digital Framework Foundation Level Exam, TM Forum Open API Foundation Level

Matvii Kopchak: Business Process Framework (eTOM) Foundational Level, Customer Centricity Foundation Level, Information Framework (SID) Foundation Level, Open Digital Framework Foundation Level Exam, TM Forum Open API Foundation Level

Maxym Soldatov: Business Process Framework (eTOM) Foundational Level, Customer Centricity Foundation Level, Frameworx Foundation Level, Information Framework (SID) Foundation Level, Open Digital Framework Foundation Level Exam, TM Forum Open API Foundation Level

Mecit Tilim: TM Forum Open API Foundation Level

Medeni Demir: Business Process Framework (eTOM) Foundational Level

Mehmet Akif önkol: Customer Centricity Foundation Level

Mehmet Ali Gã¼rbã¼z: Business Process Framework (eTOM) Foundational Level, Information Framework (SID) Foundation Level, TM Forum Open API Foundation Level

Mehmet Ali Gözbulut: Business Process Framework (eTOM) Foundational Level, Customer Centricity Foundation Level, Frameworx Foundation Level, Information Framework (SID) Foundation Level, ODA Components Foundation Level Exam, Open Digital Framework Foundation Level Exam, TM Forum Open API Foundation Level

Mehmet Ali Keysan: Application Framework (TAM) Foundation Level, Business Process Framework (eTOM) Foundational Level, Business Process Framework (eTOM) Practitioner Level, Frameworx Foundation Level, Information Framework (SID) Foundation Level, TM Forum Open API Foundation Level

Mehmet Ali Zorba: Business Process Framework (eTOM) Foundational Level, Customer Centricity Foundation Level, Information Framework (SID) Foundation Level, ODA Components Foundation Level Exam, TM Forum Open API Foundation Level

Mehmet Arpa: Application Framework (TAM) Foundation Level, Business Process Framework (eTOM) Foundational Level, Customer Centricity Foundation Level, Information Framework (SID) Foundation Level, ODA Components Foundation Level Exam, TM Forum Open API Foundation Level

Mehmet Cem Yıldırtan: Business Process Framework (eTOM) Foundational Level, Customer Centricity Foundation Level, Information Framework (SID) Foundation Level, Open Digital Framework Foundation Level Exam, TM Forum Open API Foundation Level

Mehmet Doruk şenay: Business Process Framework (eTOM) Foundational Level, Customer Centricity Foundation Level, Information Framework (SID) Foundation Level, Open Digital Framework Foundation Level Exam, TM Forum Open API Foundation Level

Mehmet Emre özköse: Business Process Framework (eTOM) Foundational Level, Customer Centricity Foundation Level, Information Framework (SID) Foundation Level, ODA Components Foundation Level Exam, TM Forum Open API Foundation Level

Mehmet Ergulcu: Information Framework (SID) Foundation Level

Mehmet Fatih Dener: Application Framework (TAM) Foundation Level, Business Process Framework (eTOM) Foundational Level, Frameworx Foundation Level, Information Framework (SID) Foundation Level, TM Forum Open API Foundation Level

Mehmet Kis: Information Framework (SID) Foundation Level

Mehmet Mert Dervisogullari: Business Process Framework (eTOM) Foundational Level, Customer Centricity Foundation Level, Information Framework (SID) Foundation Level, Open Digital Framework Foundation Level Exam, TM Forum Open API Foundation Level

Mehmet Selman Yıldız: Business Process Framework (eTOM) Foundational Level, Customer Centricity Foundation Level, Information Framework (SID) Foundation Level, ODA Components Foundation Level Exam, TM Forum Open API Foundation Level

Mehmet çağatay Doğukan: Business Process Framework (eTOM) Foundational Level, Customer Centricity Foundation Level, Information Framework (SID) Foundation Level, Open Digital Framework Foundation Level Exam, TM Forum Open API Foundation Level

Mehmet çomak: TM Forum Open API Foundation Level

Mehmet özçelik: Business Process Framework (eTOM) Foundational Level, Customer Centricity Foundation Level, Information Framework (SID) Foundation Level, Open Digital Framework Foundation Level Exam, TM Forum Open API Foundation Level

Mehpare Sena Parlak: Information Framework (SID) Foundation Level, TM Forum Open API Foundation Level

Melihcan çakıl: Business Process Framework (eTOM) Foundational Level, Customer Centricity Foundation Level, Information Framework (SID) Foundation Level, ODA Components Foundation Level Exam, Open Digital Framework Foundation Level Exam, TM Forum Open API Foundation Level

Melih Gürses: Business Process Framework (eTOM) Foundational Level, Customer Centricity Foundation Level, Information Framework (SID) Foundation Level, Open Digital Framework Foundation Level Exam, TM Forum Open API Foundation Level

Melih Narin: Business Process Framework (eTOM) Foundational Level, TM Forum Open API Foundation Level

Melike Kayaalp: Business Process Framework (eTOM) Foundational Level, Customer Centricity Foundation Level, Information Framework (SID) Foundation Level, ODA Components Foundation Level Exam, TM Forum Open API Foundation Level

Melike öztekin: Business Process Framework (eTOM) Foundational Level, Customer Centricity Foundation Level, Information Framework (SID) Foundation Level, ODA Components Foundation Level Exam, TM Forum Open API Foundation Level

Melodi Naz Cigir: Customer Centricity Foundation Level, Information Framework (SID) Foundation Level

Mer?ç Tuna: Business Process Framework (eTOM) Foundational Level

Mercan Nur Bi̇rer: Business Process Framework (eTOM) Foundational Level, ODA Components Foundation Level Exam, TM Forum Open API Foundation Level

Mert Akgul: Business Process Framework (eTOM) Foundational Level, Frameworx Foundation Level, Information Framework (SID) Foundation Level

Mert Altın: Business Process Framework (eTOM) Foundational Level, Customer Centricity Foundation Level

Mert Can Aktaş: Business Process Framework (eTOM) Foundational Level, Customer Centricity Foundation Level, Information Framework (SID) Foundation Level, ODA Components Foundation Level Exam, TM Forum Open API Foundation Level

Mert Doydu: Customer Centricity Foundation Level, Open Digital Framework Foundation Level Exam

Mert Uzgul: Information Framework (SID) Foundation Level, Open Digital Framework Foundation Level Exam, TM Forum Open API Foundation Level

Mert Zorlu: AI Foundation Level, Application Framework (TAM) Foundation Level, Business Process Framework (eTOM) Foundational Level, Frameworx Foundation Level, Information Framework (SID) Foundation Level, TM Forum Open API Foundation Level

Merve Basar: Application Framework (TAM) Foundation Level, Business Process Framework (eTOM) Foundational Level, Customer Centricity Foundation Level, Frameworx Foundation Level, Information Framework (SID) Foundation Level, Open Digital Framework Foundation Level Exam, TM Forum Open API Foundation Level

Merve Can: Business Process Framework (eTOM) Foundational Level, Customer Centricity Foundation Level, Information Framework (SID) Foundation Level, ODA Components Foundation Level Exam, Open Digital Framework Foundation Level Exam, TM Forum Open API Foundation Level

Merve Demiraslan: Business Process Framework (eTOM) Foundational Level, ODA Components Foundation Level Exam

Merve Dinçer Karaca: Business Process Framework (eTOM) Foundational Level, Customer Centricity Foundation Level, Information Framework (SID) Foundation Level, Open Digital Framework Foundation Level Exam, TM Forum Open API Foundation Level

Merve Gozaydin: Business Process Framework (eTOM) Foundational Level, Customer Centricity Foundation Level, Information Framework (SID) Foundation Level, Open Digital Framework Foundation Level Exam, TM Forum Open API Foundation Level

Mervenur Atay: Business Process Framework (eTOM) Foundational Level, ODA Components Foundation Level Exam, TM Forum Open API Foundation Level

Merve Sahin: Customer Centricity Foundation Level, Information Framework (SID) Foundation Level, ODA Components Foundation Level Exam, Open Digital Framework Foundation Level Exam, TM Forum Open API Foundation Level

Merve Tanturk: Information Framework (SID) Foundation Level

Merve Tokus: Business Process Framework (eTOM) Foundational Level, Customer Centricity Foundation Level, Frameworx Foundation Level, Information Framework (SID) Foundation Level, ODA Components Foundation Level Exam, Open Digital Framework Foundation Level Exam, TM Forum Open API Foundation Level

Merve Yilmaz: Application Framework (TAM) Foundation Level, Business Process Framework (eTOM) Foundational Level, Customer Centricity Foundation Level, Frameworx Foundation Level, Information Framework (SID) Foundation Level, ODA Components Foundation Level Exam, TM Forum Open API Foundation Level

Merve çetin: Business Process Framework (eTOM) Foundational Level, Customer Centricity Foundation Level, Information Framework (SID) Foundation Level, Open Digital Framework Foundation Level Exam, TM Forum Open API Foundation Level

Meryem Cansın Tosun: Business Process Framework (eTOM) Foundational Level, Customer Centricity Foundation Level, Frameworx Foundation Level, Open Digital Framework Foundation Level Exam, TM Forum Open API Foundation Level

Mesut çalım: Business Process Framework (eTOM) Foundational Level, Customer Centricity Foundation Level, Information Framework (SID) Foundation Level, ODA Components Foundation Level Exam, TM Forum Open API Foundation Level

Metehan Sener: Application Framework (TAM) Foundation Level, Business Process Framework (eTOM) Foundational Level, Customer Centricity Foundation Level, Frameworx Foundation Level, Information Framework (SID) Foundation Level, Open Digital Framework Foundation Level Exam, TM Forum Open API Foundation Level

Methiye şahin: Business Process Framework (eTOM) Foundational Level, Customer Centricity Foundation Level, Information Framework (SID) Foundation Level, ODA Components Foundation Level Exam

Mevlüt Arı: Business Process Framework (eTOM) Foundational Level, Frameworx Foundation Level, Information Framework (SID) Foundation Level, Open Digital Architecture Foundation Level, TM Forum Open API Foundation Level

Minal Sethi: Digital Business Ecosystems Foundation Level

Mine Gülcü: Business Process Framework (eTOM) Foundational Level, Customer Centricity Foundation Level, Information Framework (SID) Foundation Level, Open Digital Framework Foundation Level Exam, TM Forum Open API Foundation Level

Mirza Can çiçekçi: Business Process Framework (eTOM) Foundational Level, Customer Centricity Foundation Level, Information Framework (SID) Foundation Level, ODA Components Foundation Level Exam, Open Digital Framework Foundation Level Exam, TM Forum Open API Foundation Level

Muhammed Furkan Gülbaba: Information Framework (SID) Foundation Level

Muhammed Furkan şahan: Business Process Framework (eTOM) Foundational Level, Customer Centricity Foundation Level, Information Framework (SID) Foundation Level, ODA Components Foundation Level Exam, TM Forum Open API Foundation Level

Muhammed Necati Keleş: Business Process Framework (eTOM) Foundational Level, Customer Centricity Foundation Level, Information Framework (SID) Foundation Level, ODA Components Foundation Level Exam, TM Forum Open API Foundation Level

Muhammet Ali Asar: Business Process Framework (eTOM) Foundational Level, Frameworx Foundation Level, Information Framework (SID) Foundation Level, TM Forum Open API Foundation Level

Muhammet Ali Karakaş: Business Process Framework (eTOM) Foundational Level, Customer Centricity Foundation Level, Information Framework (SID) Foundation Level, Open Digital Framework Foundation Level Exam, TM Forum Open API Foundation Level

Muhammet Safa Ak: AI Foundation Level, Application Framework (TAM) Foundation Level, Business Process Framework (eTOM) Foundational Level, Frameworx Foundation Level, Information Framework (SID) Foundation Level

Muhammet Saglam: Business Process Framework (eTOM) Foundational Level, Information Framework (SID) Foundation Level, ODA Components Foundation Level Exam, Open Digital Framework Foundation Level Exam, TM Forum Open API Foundation Level

Muhammet Saritemur: Customer Centricity Foundation Level, Information Framework (SID) Foundation Level, Open Digital Framework Foundation Level Exam, TM Forum Open API Foundation Level

Murat Geçgel: Business Process Framework (eTOM) Foundational Level, Customer Centricity Foundation Level, Open Digital Framework Foundation Level Exam, TM Forum Open API Foundation Level

Murat Işık: Business Process Framework (eTOM) Foundational Level, Customer Centricity Foundation Level, Information Framework (SID) Foundation Level, Open Digital Framework Foundation Level Exam, TM Forum Open API Foundation Level

Murat Kale: Information Framework (SID) Foundation Level, Open Digital Framework Foundation Level Exam, TM Forum Open API Foundation Level

Murat Ongudu: Application Framework (TAM) Foundation Level, Business Process Framework (eTOM) Foundational Level, Frameworx Foundation Level, Information Framework (SID) Foundation Level, Open Digital Architecture Foundation Level, TM Forum Open API Foundation Level, TM Forum Open API Practitioner Level

Murat Salmanoglu: AI Foundation Level, Application Framework (TAM) Foundation Level, Business Process Framework (eTOM) Foundational Level, Customer Centricity Foundation Level, Digital Business Ecosystems Foundation Level, Frameworx Foundation Level, Information Framework (SID) Foundation Level, Open Digital Architecture Foundation Level, Revenue Assurance Foundation Level, TM Forum Digital Maturity & Transformation Foundation Level, TM Forum Open API Foundation Level, Transition to Virtualized Networks Foundation Level

Murat Serhan Bingöl: Business Process Framework (eTOM) Foundational Level, Customer Centricity Foundation Level, Information Framework (SID) Foundation Level, Open Digital Framework Foundation Level Exam, TM Forum Open API Foundation Level

Murat öz: Business Process Framework (eTOM) Foundational Level, Customer Centricity Foundation Level, Information Framework (SID) Foundation Level, Open Digital Framework Foundation Level Exam, TM Forum Open API Foundation Level

Musa Balın: Business Process Framework (eTOM) Foundational Level, Customer Centricity Foundation Level, Information Framework (SID) Foundation Level, Open Digital Framework Foundation Level Exam, TM Forum Open API Foundation Level

Muserref Deniz Cabaroglu: Customer Centricity Foundation Level

Mustafa Deniz Gökcan: Business Process Framework (eTOM) Foundational Level, Customer Centricity Foundation Level, Information Framework (SID) Foundation Level, ODA Components Foundation Level Exam, Open Digital Framework Foundation Level Exam, TM Forum Open API Foundation Level

Mustafa Emre Can Dal: Customer Centricity Foundation Level, Digital Business Ecosystems Foundation Level, Information Framework (SID) Foundation Level, Open Digital Architecture Foundation Level, TM Forum / ECLC Virtualization Essentials, TM Forum Open API Foundation Level

Mustafa Esat Yaşıyan: Business Process Framework (eTOM) Foundational Level, Information Framework (SID) Foundation Level

Mustafa Kaan Yılmaz: Business Process Framework (eTOM) Foundational Level, Customer Centricity Foundation Level, Information Framework (SID) Foundation Level, ODA Components Foundation Level Exam, TM Forum Open API Foundation Level

Mustafa Kaplan: Business Process Framework (eTOM) Foundational Level, Customer Centricity Foundation Level, Information Framework (SID) Foundation Level, ODA Components Foundation Level Exam, TM Forum Open API Foundation Level

Mustafa Kocak: Business Process Framework (eTOM) Foundational Level, Customer Centricity Foundation Level, Information Framework (SID) Foundation Level, Open Digital Framework Foundation Level Exam, TM Forum Open API Foundation Level

Mustafa Küçükyıldız: Customer Centricity Foundation Level, Information Framework (SID) Foundation Level

Mustafa Yaldız: Business Process Framework (eTOM) Foundational Level, Customer Centricity Foundation Level, Information Framework (SID) Foundation Level, ODA Components Foundation Level Exam, TM Forum Open API Foundation Level

Mustafa çiçek: Business Process Framework (eTOM) Foundational Level, Customer Centricity Foundation Level, Information Framework (SID) Foundation Level, TM Forum Open API Foundation Level

Mustafa şen: Business Process Framework (eTOM) Foundational Level, Customer Centricity Foundation Level, Information Framework (SID) Foundation Level, ODA Components Foundation Level Exam, Open Digital Framework Foundation Level Exam, TM Forum Open API Foundation Level

Mykhailo Ostrovskyi: Business Process Framework (eTOM) Foundational Level, Customer Centricity Foundation Level, Information Framework (SID) Foundation Level, Open Digital Framework Foundation Level Exam, TM Forum Open API Foundation Level

Mykola Kishko: Business Process Framework (eTOM) Foundational Level, Customer Centricity Foundation Level, Frameworx Foundation Level, Information Framework (SID) Foundation Level, Open Digital Framework Foundation Level Exam, TM Forum Open API Foundation Level

Müge Mutiş: Business Process Framework (eTOM) Foundational Level, Customer Centricity Foundation Level, Open Digital Framework Foundation Level Exam, TM Forum Open API Foundation Level

Müjde Keçeli: Business Process Framework (eTOM) Foundational Level, Customer Centricity Foundation Level, Information Framework (SID) Foundation Level, ODA Components Foundation Level Exam, TM Forum Open API Foundation Level

Mümin Can Yılmaz: Business Process Framework (eTOM) Foundational Level, Customer Centricity Foundation Level, Information Framework (SID) Foundation Level, Open Digital Framework Foundation Level Exam, TM Forum Open API Foundation Level

Mürşit Gülaştı: Customer Centricity Foundation Level, Information Framework (SID) Foundation Level, Open Digital Framework Foundation Level Exam, TM Forum Open API Foundation Level

Naci Ozan Cergel: Digital Business Ecosystems Foundation Level, TM Forum Digital Maturity & Transformation Foundation Level, TM Forum Open API Foundation Level

Nadiia Haliant: Business Process Framework (eTOM) Foundational Level, Customer Centricity Foundation Level, Information Framework (SID) Foundation Level, Open Digital Framework Foundation Level Exam, TM Forum Open API Foundation Level

Nagihan Aksumer: Business Process Framework (eTOM) Foundational Level, Frameworx Foundation Level, TM Forum Open API Foundation Level

Name Karoğlu: Customer Centricity Foundation Level

Nancy Gabriel: Business Process Framework (eTOM) Foundational Level, Customer Centricity Foundation Level, Information Framework (SID) Foundation Level, Open Digital Framework Foundation Level Exam, TM Forum Open API Foundation Level

Narin Zor: Business Process Framework (eTOM) Foundational Level, Customer Centricity Foundation Level, ODA Components Foundation Level Exam, Open Digital Framework Foundation Level Exam, TM Forum Open API Foundation Level

Nataliia Oprysko: Business Process Framework (eTOM) Foundational Level, Customer Centricity Foundation Level, Frameworx Foundation Level, Information Framework (SID) Foundation Level, Open Digital Framework Foundation Level Exam, TM Forum Open API Foundation Level

Nazarii Yaremchuk: Business Process Framework (eTOM) Foundational Level, Customer Centricity Foundation Level, Information Framework (SID) Foundation Level, Open Digital Framework Foundation Level Exam, TM Forum Open API Foundation Level

Nazariy Deba: Business Process Framework (eTOM) Foundational Level, Customer Centricity Foundation Level, Open Digital Framework Foundation Level Exam, TM Forum Open API Foundation Level

Nazlihan Erten: Business Process Framework (eTOM) Foundational Level, Customer Centricity Foundation Level, Frameworx Foundation Level, Information Framework (SID) Foundation Level, ODA Components Foundation Level Exam, Open Digital Framework Foundation Level Exam, TM Forum Open API Foundation Level

Naz Yuva: Business Process Framework (eTOM) Foundational Level, Customer Centricity Foundation Level, Frameworx Foundation Level, Information Framework (SID) Foundation Level, Open Digital Framework Foundation Level Exam, TM Forum Open API Foundation Level

Nesibe Somuncu: Customer Centricity Foundation Level

Nesil Sahin: Business Process Framework (eTOM) Foundational Level, Customer Centricity Foundation Level, Open Digital Architecture Foundation Level

Neslihan Celik: Customer Centricity Foundation Level, Open Digital Framework Foundation Level Exam, TM Forum Open API Foundation Level

Neslihan Namlı: Business Process Framework (eTOM) Foundational Level, Customer Centricity Foundation Level, Information Framework (SID) Foundation Level, Open Digital Framework Foundation Level Exam, TM Forum Open API Foundation Level

Neval Reisoglu: TM Forum Open API Foundation Level

Nida Nur Kuş: Business Process Framework (eTOM) Foundational Level, Customer Centricity Foundation Level, Information Framework (SID) Foundation Level, ODA Components Foundation Level Exam, Open Digital Framework Foundation Level Exam, TM Forum Open API Foundation Level

Nihan Tuncay: Open Digital Architecture Foundation Level, TM Forum Digital Maturity & Transformation Foundation Level

Nihat Can çivi: AI Foundation Level, Application Framework (TAM) Foundation Level, Business Process Framework (eTOM) Foundational Level, Customer Centricity Foundation Level, Frameworx Foundation Level, Information Framework (SID) Foundation Level, ODA Components Foundation Level Exam, Open Digital Framework Foundation Level Exam, TM Forum Open API Foundation Level

Nilay Yaren çelikoklar: TM Forum Open API Foundation Level

Nilüfer Döne: Business Process Framework (eTOM) Foundational Level, Customer Centricity Foundation Level, Information Framework (SID) Foundation Level, ODA Components Foundation Level Exam, TM Forum Open API Foundation Level

Nisa Beyazgün: Business Process Framework (eTOM) Foundational Level, Customer Centricity Foundation Level, Information Framework (SID) Foundation Level, Open Digital Framework Foundation Level Exam

Numan Kadem: AI Foundation Level, Business Process Framework (eTOM) Foundational Level, Frameworx Foundation Level, TM Forum Open API Foundation Level

Nurcan Soytürk: Business Process Framework (eTOM) Foundational Level, Customer Centricity Foundation Level, Information Framework (SID) Foundation Level, Open Digital Framework Foundation Level Exam, TM Forum Open API Foundation Level

Nurdane Karagözoğlu: Business Process Framework (eTOM) Foundational Level, Customer Centricity Foundation Level, Information Framework (SID) Foundation Level, ODA Components Foundation Level Exam, Open Digital Framework Foundation Level Exam, TM Forum Open API Foundation Level

Nur Eda Arslanlı Sezgin: Business Process Framework (eTOM) Foundational Level, Frameworx Foundation Level

Nuriye Sümeyra Demirtaş: Business Process Framework (eTOM) Foundational Level, Customer Centricity Foundation Level, Information Framework (SID) Foundation Level, ODA Components Foundation Level Exam, Open Digital Framework Foundation Level Exam, TM Forum Open API Foundation Level

Nurmeltem Karakurt: AI Foundation Level, Business Process Framework (eTOM) Foundational Level, Digital Business Ecosystems Foundation Level, TM Forum Digital Maturity & Transformation Foundation Level, TM Forum Open API Foundation Level

Okan Surucu: AI Foundation Level, Application Framework (TAM) Foundation Level, Business Process Framework (eTOM) Foundational Level, Customer Centricity Foundation Level, Digital Business Ecosystems Foundation Level, Frameworx Foundation Level, Information Framework (SID) Foundation Level, Open Digital Architecture Foundation Level, Revenue Assurance Foundation Level, TM Forum Digital Maturity & Transformation Foundation Level, TM Forum Open API Foundation Level, TM Forum Open API Practitioner Level, Transition to Virtualized Networks Foundation Level

Okan Tasin: Business Process Framework (eTOM) Foundational Level, Customer Centricity Foundation Level, Information Framework (SID) Foundation Level, ODA Components Foundation Level Exam, TM Forum Open API Foundation Level

Oktay Coşkun: Customer Centricity Foundation Level

Oleksandr Vovk: Business Process Framework (eTOM) Foundational Level, Customer Centricity Foundation Level, Information Framework (SID) Foundation Level, Open Digital Framework Foundation Level Exam, TM Forum Open API Foundation Level

Olexandra Parshukova: Business Process Framework (eTOM) Foundational Level

Omer Kirac: AI Foundation Level, Business Process Framework (eTOM) Foundational Level, Customer Centricity Foundation Level, Frameworx Foundation Level, Information Framework (SID) Foundation Level, ODA Components Foundation Level Exam, Open Digital Framework Foundation Level Exam, TM Forum Open API Foundation Level

Omer Ugurlu: Business Process Framework (eTOM) Foundational Level, Customer Centricity Foundation Level, Information Framework (SID) Foundation Level, ODA Components Foundation Level Exam, Open Digital Framework Foundation Level Exam, TM Forum Open API Foundation Level

Onur Ceryan: Business Process Framework (eTOM) Foundational Level, Frameworx Foundation Level, Information Framework (SID) Foundation Level

Onur Cevdet Güngören: Business Process Framework (eTOM) Foundational Level

Onur Sataner: Business Process Framework (eTOM) Foundational Level, Customer Centricity Foundation Level, Information Framework (SID) Foundation Level, ODA Components Foundation Level Exam, TM Forum Open API Foundation Level

Onur Sinirtas: Application Framework (TAM) Foundation Level, Business Process Framework (eTOM) Foundational Level, Customer Centricity Foundation Level, Frameworx Foundation Level, Information Framework (SID) Foundation Level, ODA Components Foundation Level Exam, Open Digital Framework Foundation Level Exam, TM Forum Open API Foundation Level

Onur Türkyılmaz: Business Process Framework (eTOM) Foundational Level, Customer Centricity Foundation Level, Information Framework (SID) Foundation Level

Orhan Metin: Business Process Framework (eTOM) Foundational Level, Customer Centricity Foundation Level, Information Framework (SID) Foundation Level, TM Forum Open API Foundation Level

Orkun İnce: Business Process Framework (eTOM) Foundational Level, Customer Centricity Foundation Level, Information Framework (SID) Foundation Level, Open Digital Framework Foundation Level Exam, TM Forum Open API Foundation Level

Orysia Pirko: Business Process Framework (eTOM) Foundational Level, Customer Centricity Foundation Level, Information Framework (SID) Foundation Level, Open Digital Framework Foundation Level Exam, TM Forum Open API Foundation Level

Osman Sırakaya: Business Process Framework (eTOM) Foundational Level, Customer Centricity Foundation Level, Information Framework (SID) Foundation Level, Open Digital Framework Foundation Level Exam, TM Forum Open API Foundation Level

Osman özkan: Business Process Framework (eTOM) Foundational Level, Customer Centricity Foundation Level, Information Framework (SID) Foundation Level, ODA Components Foundation Level Exam, Open Digital Framework Foundation Level Exam, TM Forum Open API Foundation Level

Ostap Kryvytskyy: AI Foundation Level, Application Framework (TAM) Foundation Level, Business Process Framework (eTOM) Foundational Level, Business Process Framework (eTOM) Practitioner Level, Customer Centricity Foundation Level, Digital Business Ecosystems Foundation Level, Frameworx Foundation Level, Information Framework (SID) Foundation Level, Open Digital Architecture Foundation Level, Revenue Assurance Foundation Level, TM Forum / ECLC Virtualization Essentials, TM Forum Digital Maturity & Transformation Foundation Level, TM Forum Open API Foundation Level

Ozan Ali Gündoğdu: TM Forum Open API Foundation Level

Ozan Bostan: Business Process Framework (eTOM) Foundational Level, Customer Centricity Foundation Level, Information Framework (SID) Foundation Level, ODA Components Foundation Level Exam, TM Forum Open API Foundation Level

Ozan Polat: Business Process Framework (eTOM) Foundational Level, Customer Centricity Foundation Level, Information Framework (SID) Foundation Level, ODA Components Foundation Level Exam, Open Digital Framework Foundation Level Exam, TM Forum Open API Foundation Level

Ozan Tan: AI Foundation Level, Application Framework (TAM) Foundation Level, Business Process Framework (eTOM) Foundational Level, Customer Centricity Foundation Level, Digital Business Ecosystems Foundation Level, Frameworx Foundation Level, Information Framework (SID) Foundation Level, Open Digital Architecture Foundation Level, Revenue Assurance Foundation Level, TM Forum / ECLC Virtualization Essentials, TM Forum Digital Maturity & Transformation Foundation Level, TM Forum Open API Foundation Level

Ozgur Cosgun: Information Framework (SID) Foundation Level, TM Forum Open API Foundation Level

Ozgur Ozbilen: Customer Centricity Foundation Level, Digital Business Ecosystems Foundation Level, Open Digital Architecture Foundation Level, TM Forum Digital Maturity & Transformation Foundation Level, TM Forum Open API Foundation Level

Ozum Ozmen: AI Foundation Level, Application Framework (TAM) Foundation Level, Business Process Framework (eTOM) Foundational Level, Frameworx Foundation Level, Information Framework (SID) Foundation Level, TM Forum Open API Foundation Level

Oğuzhan Mungan: Customer Centricity Foundation Level

Oğuzhan Perşembe: Information Framework (SID) Foundation Level, TM Forum Open API Foundation Level

Oğuzhan Turgut Demircioğlu: Business Process Framework (eTOM) Foundational Level, Customer Centricity Foundation Level, TM Forum Open API Foundation Level

Oğuzhan ötleş: Business Process Framework (eTOM) Foundational Level

Pinar Kisioglu: AI Foundation Level, Customer Centricity Foundation Level

Pınar Fırat: Business Process Framework (eTOM) Foundational Level, Information Framework (SID) Foundation Level, ODA Components Foundation Level Exam, Open Digital Framework Foundation Level Exam, TM Forum Open API Foundation Level

Rabia çakır: Business Process Framework (eTOM) Foundational Level, Customer Centricity Foundation Level, Information Framework (SID) Foundation Level, Open Digital Framework Foundation Level Exam, TM Forum Open API Foundation Level

Ramazan Kargi̇n: Business Process Framework (eTOM) Foundational Level, Customer Centricity Foundation Level, Information Framework (SID) Foundation Level, Open Digital Framework Foundation Level Exam, TM Forum Open API Foundation Level

Rasit Kozan: Open Digital Framework Foundation Level Exam

Raul Canello: Business Process Framework (eTOM) Foundational Level, Customer Centricity Foundation Level

Raziye Demir: Business Process Framework (eTOM) Foundational Level, Customer Centricity Foundation Level

Raziye Güney: Business Process Framework (eTOM) Foundational Level, Frameworx Foundation Level, Information Framework (SID) Foundation Level, TM Forum Open API Foundation Level

Recep Bayındır: Business Process Framework (eTOM) Foundational Level, Customer Centricity Foundation Level, Information Framework (SID) Foundation Level, Open Digital Framework Foundation Level Exam, TM Forum Open API Foundation Level

Recep Cafer Yavuz: TM Forum Open API Foundation Level

Recep Kaya: Business Process Framework (eTOM) Foundational Level, Information Framework (SID) Foundation Level, TM Forum Open API Foundation Level

Remzi özcan: Information Framework (SID) Foundation Level, TM Forum Open API Foundation Level

Resul Yusuf: AI Foundation Level, Business Process Framework (eTOM) Foundational Level, Customer Centricity Foundation Level, Frameworx Foundation Level, Information Framework (SID) Foundation Level

Rifat Atar: Information Framework (SID) Foundation Level, Open Digital Framework Foundation Level Exam, TM Forum Open API Foundation Level, TM Forum Open API Practitioner Level

Rukiye Cetiner: Business Process Framework (eTOM) Foundational Level, Customer Centricity Foundation Level, Information Framework (SID) Foundation Level, Information Framework (SID) Practitioner Level, Open Digital Framework Foundation Level Exam, TM Forum Open API Foundation Level

Ruslan Semkiv: Business Process Framework (eTOM) Foundational Level, Customer Centricity Foundation Level, Information Framework (SID) Foundation Level, Open Digital Framework Foundation Level Exam, TM Forum Open API Foundation Level

Sacettin şahin: Business Process Framework (eTOM) Foundational Level, Customer Centricity Foundation Level, Open Digital Framework Foundation Level Exam

Sad?k çiçek: Customer Centricity Foundation Level, Information Framework (SID) Foundation Level, TM Forum Open API Foundation Level

Sadullah Tolga Ozbay: Business Process Framework (eTOM) Foundational Level, Information Framework (SID) Foundation Level, Open Digital Framework Foundation Level Exam, TM Forum Open API Foundation Level

Sadullah Volkan Aytekin: AI Foundation Level, Application Framework (TAM) Foundation Level, Business Process Framework (eTOM) Foundational Level, Digital Business Ecosystems Foundation Level, Frameworx Foundation Level, Information Framework (SID) Foundation Level, Open Digital Architecture Foundation Level, TM Forum / ECLC Virtualization Essentials, TM Forum Digital Maturity & Transformation Foundation Level, TM Forum Open API Foundation Level

Safiye Balaban: Business Process Framework (eTOM) Foundational Level, Customer Centricity Foundation Level, Information Framework (SID) Foundation Level, Open Digital Framework Foundation Level Exam, TM Forum Open API Foundation Level

Sahi̇n Si̇ri̇n: Business Process Framework (eTOM) Foundational Level, Customer Centricity Foundation Level, Information Framework (SID) Foundation Level, Open Digital Framework Foundation Level Exam

Salih şentürk: Business Process Framework (eTOM) Foundational Level, Customer Centricity Foundation Level, Information Framework (SID) Foundation Level, Open Digital Framework Foundation Level Exam, TM Forum Open API Foundation Level

Salimcan İncekaş: Business Process Framework (eTOM) Foundational Level, Customer Centricity Foundation Level, Information Framework (SID) Foundation Level, ODA Components Foundation Level Exam, TM Forum Open API Foundation Level

Sametcan Sertman: Business Process Framework (eTOM) Foundational Level, Customer Centricity Foundation Level, Information Framework (SID) Foundation Level, ODA Components Foundation Level Exam, TM Forum Open API Foundation Level

Samet çavur: Business Process Framework (eTOM) Foundational Level, Customer Centricity Foundation Level, Information Framework (SID) Foundation Level, Open Digital Framework Foundation Level Exam, TM Forum Open API Foundation Level

Savaş Yağar: Business Process Framework (eTOM) Foundational Level, Customer Centricity Foundation Level, Information Framework (SID) Foundation Level, ODA Components Foundation Level Exam, TM Forum Open API Foundation Level

Seckin Guzel: Business Process Framework (eTOM) Foundational Level, Customer Centricity Foundation Level, Information Framework (SID) Foundation Level, Open Digital Framework Foundation Level Exam, TM Forum Open API Foundation Level

Sedat Durmuş: ODA Components Foundation Level Exam

Seher Koc Ozcan: Business Process Framework (eTOM) Foundational Level, Customer Centricity Foundation Level, Information Framework (SID) Foundation Level, ODA Components Foundation Level Exam, Open Digital Framework Foundation Level Exam, TM Forum Open API Foundation Level

Seher Yalçın: Business Process Framework (eTOM) Foundational Level, Customer Centricity Foundation Level, Information Framework (SID) Foundation Level, ODA Components Foundation Level Exam, TM Forum Open API Foundation Level

Sehil Sevgi̇li̇: Business Process Framework (eTOM) Foundational Level, Customer Centricity Foundation Level, Open Digital Framework Foundation Level Exam

Selen özbay: Business Process Framework (eTOM) Foundational Level, Customer Centricity Foundation Level, Information Framework (SID) Foundation Level, ODA Components Foundation Level Exam, TM Forum Open API Foundation Level

Selime özaktaş: Business Process Framework (eTOM) Foundational Level, Customer Centricity Foundation Level, Information Framework (SID) Foundation Level, ODA Components Foundation Level Exam, Open Digital Framework Foundation Level Exam, TM Forum Open API Foundation Level

Selin Adıgüzel: Business Process Framework (eTOM) Foundational Level, Customer Centricity Foundation Level, Information Framework (SID) Foundation Level, ODA Components Foundation Level Exam, Open Digital Framework Foundation Level Exam, TM Forum Open API Foundation Level

Selin Koç: AI Foundation Level, Business Process Framework (eTOM) Foundational Level, Customer Centricity Foundation Level, Information Framework (SID) Foundation Level, Open Digital Framework Foundation Level Exam, TM Forum Open API Foundation Level

Selin Ucarı: Business Process Framework (eTOM) Foundational Level, Information Framework (SID) Foundation Level, ODA Components Foundation Level Exam, Open Digital Framework Foundation Level Exam, TM Forum Open API Foundation Level

Selçuk Kaçak: Information Framework (SID) Foundation Level, TM Forum Open API Foundation Level

Selçuk Yorgun: Information Framework (SID) Foundation Level

Semih Kolu: AI Foundation Level, Application Framework (TAM) Foundation Level, Business Process Framework (eTOM) Foundational Level, Customer Centricity Foundation Level, Digital Business Ecosystems Foundation Level, Frameworx Foundation Level, Information Framework (SID) Foundation Level, Open Digital Architecture Foundation Level, Revenue Assurance Foundation Level, TM Forum Digital Maturity & Transformation Foundation Level, TM Forum Open API Foundation Level, Transition to Virtualized Networks Foundation Level

Semih Turk: Business Process Framework (eTOM) Foundational Level, Customer Centricity Foundation Level, Information Framework (SID) Foundation Level, ODA Components Foundation Level Exam, Open Digital Framework Foundation Level Exam, TM Forum Open API Foundation Level

Semih üçpınar: Business Process Framework (eTOM) Foundational Level, Customer Centricity Foundation Level, Information Framework (SID) Foundation Level, ODA Components Foundation Level Exam, Open Digital Framework Foundation Level Exam, TM Forum Open API Foundation Level

Sena Erdem: Information Framework (SID) Foundation Level

Sena Kılıç: Business Process Framework (eTOM) Foundational Level, Information Framework (SID) Foundation Level, ODA Components Foundation Level Exam, TM Forum Open API Foundation Level

Senem Boyraz: AI Foundation Level, Application Framework (TAM) Foundation Level, Business Process Framework (eTOM) Foundational Level, Customer Centricity Foundation Level, Digital Business Ecosystems Foundation Level, Frameworx Foundation Level, Information Framework (SID) Foundation Level, Open Digital Architecture Foundation Level, TM Forum Digital Maturity & Transformation Foundation Level, TM Forum Open API Foundation Level

Seracetti̇n Erçeli̇k: Customer Centricity Foundation Level, Information Framework (SID) Foundation Level, Open Digital Framework Foundation Level Exam, TM Forum Open API Foundation Level

Sercan özbek: Business Process Framework (eTOM) Foundational Level, Customer Centricity Foundation Level, Information Framework (SID) Foundation Level, Open Digital Framework Foundation Level Exam, TM Forum Open API Foundation Level

Serdar Yildirim: Frameworx Foundation Level, TM Forum Open API Foundation Level

Seren Aşkın: Customer Centricity Foundation Level, TM Forum Open API Foundation Level

Serhat Dalçiçek: Business Process Framework (eTOM) Foundational Level, Customer Centricity Foundation Level, Information Framework (SID) Foundation Level, Open Digital Framework Foundation Level Exam, TM Forum Open API Foundation Level

Serhat özkara: Frameworx Foundation Level

Serkan Gözkaya: Business Process Framework (eTOM) Foundational Level, Customer Centricity Foundation Level, Frameworx Foundation Level, Information Framework (SID) Foundation Level, Open Digital Framework Foundation Level Exam, TM Forum Open API Foundation Level, TM Forum Open API Practitioner Level

Serkan Ovaz: Business Process Framework (eTOM) Foundational Level, Customer Centricity Foundation Level, Information Framework (SID) Foundation Level, ODA Components Foundation Level Exam, Open Digital Framework Foundation Level Exam, TM Forum Open API Foundation Level

Serkan Ozgen: AI Foundation Level, Customer Centricity Foundation Level

Serkan Saygili: Business Process Framework (eTOM) Foundational Level, Customer Centricity Foundation Level, Information Framework (SID) Foundation Level, Open Digital Framework Foundation Level Exam, TM Forum Open API Foundation Level

Serkan Solmazoglu: Information Framework (SID) Foundation Level, TM Forum Open API Foundation Level

Serlin Partogyan: AI Foundation Level, Application Framework (TAM) Foundation Level, Customer Centricity Foundation Level, Information Framework (SID) Foundation Level, ODA Components Foundation Level Exam, Open Digital Framework Foundation Level Exam, TM Forum Digital Maturity & Transformation Foundation Level

Sevgi Bayrakli: Business Process Framework (eTOM) Foundational Level, Frameworx Foundation Level, TM Forum Open API Foundation Level

Sevgi Karaağaç: Customer Centricity Foundation Level, Information Framework (SID) Foundation Level, Open Digital Framework Foundation Level Exam, TM Forum Open API Foundation Level

Sevval Gursoy: Business Process Framework (eTOM) Foundational Level, Customer Centricity Foundation Level, ODA Components Foundation Level Exam, Open Digital Framework Foundation Level Exam, TM Forum Open API Foundation Level

Sezen Muslu: Business Process Framework (eTOM) Foundational Level, Customer Centricity Foundation Level, Information Framework (SID) Foundation Level, ODA Components Foundation Level Exam, Open Digital Framework Foundation Level Exam, TM Forum Open API Foundation Level

Seçil Durmuş: Business Process Framework (eTOM) Foundational Level, Customer Centricity Foundation Level, Information Framework (SID) Foundation Level, ODA Components Foundation Level Exam, TM Forum Open API Foundation Level

Sibel Kahya: Business Process Framework (eTOM) Foundational Level, Customer Centricity Foundation Level, Information Framework (SID) Foundation Level, Open Digital Framework Foundation Level Exam, TM Forum Open API Foundation Level

Sima Hajmohammad: Application Framework (TAM) Foundation Level, Information Framework (SID) Foundation Level, TM Forum Open API Foundation Level

Simge Manav: Business Process Framework (eTOM) Foundational Level, Customer Centricity Foundation Level, Information Framework (SID) Foundation Level, Open Digital Framework Foundation Level Exam, TM Forum Open API Foundation Level

Sinan Akkeçeli̇: Business Process Framework (eTOM) Foundational Level, Customer Centricity Foundation Level, Information Framework (SID) Foundation Level, Open Digital Framework Foundation Level Exam, TM Forum Open API Foundation Level

Sinan Aydoğan: Business Process Framework (eTOM) Foundational Level, Customer Centricity Foundation Level, Information Framework (SID) Foundation Level, Open Digital Framework Foundation Level Exam, TM Forum Open API Foundation Level

Sinan Coskun: AI Foundation Level, Application Framework (TAM) Foundation Level, Business Process Framework (eTOM) Foundational Level, Customer Centricity Foundation Level, Digital Business Ecosystems Foundation Level, Frameworx Foundation Level, Information Framework (SID) Foundation Level, Open Digital Architecture Foundation Level, Revenue Assurance Foundation Level, TM Forum Digital Maturity & Transformation Foundation Level, TM Forum Open API Foundation Level, Transition to Virtualized Networks Foundation Level

Sinan Erdaş: Business Process Framework (eTOM) Foundational Level, Customer Centricity Foundation Level, Information Framework (SID) Foundation Level, ODA Components Foundation Level Exam, TM Forum Open API Foundation Level

Sinan Muharrem Yılmaz: Business Process Framework (eTOM) Foundational Level, Customer Centricity Foundation Level, Information Framework (SID) Foundation Level, ODA Components Foundation Level Exam, TM Forum Open API Foundation Level

Sinem Cerit: Business Process Framework (eTOM) Foundational Level, Customer Centricity Foundation Level, Information Framework (SID) Foundation Level, ODA Components Foundation Level Exam, Open Digital Framework Foundation Level Exam, TM Forum Open API Foundation Level

Songül Tokman: Business Process Framework (eTOM) Foundational Level, Customer Centricity Foundation Level, Information Framework (SID) Foundation Level, ODA Components Foundation Level Exam, Open Digital Framework Foundation Level Exam, TM Forum Open API Foundation Level

Suat Demir: Information Framework (SID) Foundation Level

Suat Oruç: Information Framework (SID) Foundation Level, ODA Components Foundation Level Exam, TM Forum Open API Foundation Level

Sueda Ozdemi̇r: Business Process Framework (eTOM) Foundational Level

Suleyman Taner Koc: AI Foundation Level

Sumeyye Turkmen: Business Process Framework (eTOM) Foundational Level, Frameworx Foundation Level, Information Framework (SID) Foundation Level, TM Forum Open API Foundation Level

Sunduz Duman: AI Foundation Level, Application Framework (TAM) Foundation Level, Business Process Framework (eTOM) Foundational Level, Customer Centricity Foundation Level, Digital Business Ecosystems Foundation Level, Frameworx Foundation Level, Information Framework (SID) Foundation Level, Open Digital Architecture Foundation Level, TM Forum / ECLC Virtualization Essentials, TM Forum Digital Maturity & Transformation Foundation Level, TM Forum Open API Foundation Level, TM Forum Open API Practitioner Level, Transition to Virtualized Networks Foundation Level

Süleyman Atakan Keçeci: Business Process Framework (eTOM) Foundational Level, Customer Centricity Foundation Level, Information Framework (SID) Foundation Level, Open Digital Framework Foundation Level Exam, TM Forum Open API Foundation Level

Sümeyra Adıgüzel: Business Process Framework (eTOM) Foundational Level, Customer Centricity Foundation Level, Information Framework (SID) Foundation Level, ODA Components Foundation Level Exam, TM Forum Open API Foundation Level

Taha Karacan: Business Process Framework (eTOM) Foundational Level, Customer Centricity Foundation Level, Open Digital Framework Foundation Level Exam, TM Forum Open API Foundation Level

Tahir Can Akbayer: ODA Components Foundation Level Exam

Takici Takici: Business Process Framework (eTOM) Foundational Level, Customer Centricity Foundation Level, Information Framework (SID) Foundation Level, Open Digital Framework Foundation Level Exam, TM Forum Open API Foundation Level

Taner Ezircan: Business Process Framework (eTOM) Foundational Level, Customer Centricity Foundation Level, Information Framework (SID) Foundation Level, ODA Components Foundation Level Exam

Tansel Yayar: Business Process Framework (eTOM) Foundational Level, Customer Centricity Foundation Level, Information Framework (SID) Foundation Level, ODA Components Foundation Level Exam, TM Forum Open API Foundation Level

Taras Dukh: Customer Centricity Foundation Level, Open Digital Framework Foundation Level Exam

Tarik Filiz: Business Process Framework (eTOM) Foundational Level, Frameworx Foundation Level, Information Framework (SID) Foundation Level, TM Forum Open API Foundation Level

Tarık Gümüş: Customer Centricity Foundation Level, Information Framework (SID) Foundation Level, Open Digital Framework Foundation Level Exam, TM Forum Open API Foundation Level

Tayfun Doğan: AI Foundation Level, Application Framework (TAM) Foundation Level, Business Process Framework (eTOM) Foundational Level, Frameworx Foundation Level, Information Framework (SID) Foundation Level, Open Digital Architecture Foundation Level, TM Forum Open API Foundation Level

Tayfun Kibritçi: Business Process Framework (eTOM) Foundational Level, Customer Centricity Foundation Level, Information Framework (SID) Foundation Level, ODA Components Foundation Level Exam, Open Digital Framework Foundation Level Exam, TM Forum Open API Foundation Level

Taylan Utku Bulut: Business Process Framework (eTOM) Foundational Level, Open Digital Framework Foundation Level Exam

Teoman Sarigul: Business Process Framework (eTOM) Foundational Level, Frameworx Foundation Level, Information Framework (SID) Foundation Level

Tevfik Baş: Business Process Framework (eTOM) Foundational Level, Customer Centricity Foundation Level, ODA Components Foundation Level Exam, TM Forum Open API Foundation Level

Tolga Horuz: Business Process Framework (eTOM) Foundational Level, Customer Centricity Foundation Level, Information Framework (SID) Foundation Level, Open Digital Framework Foundation Level Exam, TM Forum Open API Foundation Level

Tolga Tatli: Business Process Framework (eTOM) Foundational Level, TM Forum / ECLC Virtualization Essentials

Tugce Ates: Business Process Framework (eTOM) Foundational Level, Customer Centricity Foundation Level

Tugce Sahin: Customer Centricity Foundation Level, Open Digital Framework Foundation Level Exam, TM Forum Open API Foundation Level

Tugçe çelik: Customer Centricity Foundation Level, TM Forum Digital Maturity & Transformation Foundation Level, TM Forum Open API Foundation Level

Tunahan Karabayir: Business Process Framework (eTOM) Foundational Level, Customer Centricity Foundation Level, Information Framework (SID) Foundation Level, TM Forum Open API Foundation Level

Turan Can Doğru: Business Process Framework (eTOM) Foundational Level, Customer Centricity Foundation Level, Information Framework (SID) Foundation Level, Open Digital Framework Foundation Level Exam, TM Forum Open API Foundation Level

Tuğçe çimendağ: Business Process Framework (eTOM) Foundational Level, Customer Centricity Foundation Level, Information Framework (SID) Foundation Level, Open Digital Framework Foundation Level Exam, TM Forum Open API Foundation Level

Tülay Aydın: Business Process Framework (eTOM) Foundational Level, Customer Centricity Foundation Level, Information Framework (SID) Foundation Level, Open Digital Framework Foundation Level Exam, TM Forum Open API Foundation Level

Türkü Cemre Soldaş: Business Process Framework (eTOM) Foundational Level, Customer Centricity Foundation Level, Information Framework (SID) Foundation Level, Open Digital Framework Foundation Level Exam, TM Forum Open API Foundation Level

Uguray Durdu: AI Foundation Level, Frameworx Foundation Level

Ugur Ayhan Gözüsirin: Customer Centricity Foundation Level, Frameworx Foundation Level, Information Framework (SID) Foundation Level, Open Digital Framework Foundation Level Exam, TM Forum Open API Foundation Level

Ugur Korkmaz: AI Foundation Level, Application Framework (TAM) Foundation Level, Business Process Framework (eTOM) Foundational Level, Customer Centricity Foundation Level, Digital Business Ecosystems Foundation Level, Frameworx Foundation Level, Information Framework (SID) Foundation Level, TM Forum Digital Maturity & Transformation Foundation Level, TM Forum Open API Foundation Level

Ulas Atli: TM Forum Open API Foundation Level

Umit Karasogut: Business Process Framework (eTOM) Foundational Level, Customer Centricity Foundation Level, Information Framework (SID) Foundation Level, Open Digital Framework Foundation Level Exam

Umut Ates: Business Process Framework (eTOM) Foundational Level, Customer Centricity Foundation Level, Frameworx Foundation Level, Information Framework (SID) Foundation Level, Open Digital Framework Foundation Level Exam, TM Forum Open API Foundation Level

Umut Babayiğit: Business Process Framework (eTOM) Foundational Level, Customer Centricity Foundation Level, Information Framework (SID) Foundation Level, Open Digital Framework Foundation Level Exam, TM Forum Open API Foundation Level

Umut Buldum: Business Process Framework (eTOM) Foundational Level, Customer Centricity Foundation Level, Information Framework (SID) Foundation Level, Open Digital Framework Foundation Level Exam, TM Forum Open API Foundation Level

Unal Avcu: Business Process Framework (eTOM) Foundational Level, Customer Centricity Foundation Level, Information Framework (SID) Foundation Level, TM Forum Open API Foundation Level

Utku Turan: Information Framework (SID) Foundation Level

Uğur Hadımlı: Business Process Framework (eTOM) Foundational Level, Customer Centricity Foundation Level, Information Framework (SID) Foundation Level

Uğur Salih Ferger: Business Process Framework (eTOM) Foundational Level, Customer Centricity Foundation Level, Information Framework (SID) Foundation Level, Open Digital Framework Foundation Level Exam, TM Forum Open API Foundation Level

Uğur öztürk: Business Process Framework (eTOM) Foundational Level

Vadym Drahomaretskyi: Business Process Framework (eTOM) Foundational Level, Customer Centricity Foundation Level, Information Framework (SID) Foundation Level, Open Digital Framework Foundation Level Exam, TM Forum Open API Foundation Level

Valentyna Nochovna: Business Process Framework (eTOM) Foundational Level, Customer Centricity Foundation Level, Information Framework (SID) Foundation Level, Open Digital Framework Foundation Level Exam, TM Forum Open API Foundation Level

Vartkes Karaman: AI Foundation Level, Application Framework (TAM) Foundation Level, Business Process Framework (eTOM) Foundational Level, Customer Centricity Foundation Level, Frameworx Foundation Level, Information Framework (SID) Foundation Level, ODA Components Foundation Level Exam, Open Digital Architecture Foundation Level, Open Digital Framework Foundation Level Exam, TM Forum Open API Foundation Level, Transition to Virtualized Networks Foundation Level

Vasyl Tsiruk: Business Process Framework (eTOM) Foundational Level, Customer Centricity Foundation Level, Information Framework (SID) Foundation Level, Open Digital Framework Foundation Level Exam, TM Forum Open API Foundation Level

Vedat Gungor: Application Framework (TAM) Foundation Level, Business Process Framework (eTOM) Foundational Level, Customer Centricity Foundation Level, Frameworx Foundation Level, Information Framework (SID) Foundation Level, Open Digital Framework Foundation Level Exam, TM Forum Open API Foundation Level

Verim Sari: Customer Centricity Foundation Level, TM Forum Digital Maturity & Transformation Foundation Level

Veysel Demirel: Business Process Framework (eTOM) Foundational Level, Customer Centricity Foundation Level, Information Framework (SID) Foundation Level, Open Digital Framework Foundation Level Exam, TM Forum Open API Foundation Level

Veysel Karaca: Business Process Framework (eTOM) Foundational Level, Frameworx Foundation Level, Information Framework (SID) Foundation Level, Open Digital Framework Foundation Level Exam, TM Forum Open API Foundation Level

Veysel Kurnaz: Business Process Framework (eTOM) Foundational Level, Customer Centricity Foundation Level, Information Framework (SID) Foundation Level, ODA Components Foundation Level Exam, TM Forum Open API Foundation Level

Viacheslav Horyn: Business Process Framework (eTOM) Foundational Level, Customer Centricity Foundation Level, Open Digital Framework Foundation Level Exam, TM Forum Open API Foundation Level

Vitalii Sokoliuk: Business Process Framework (eTOM) Foundational Level, Customer Centricity Foundation Level, Information Framework (SID) Foundation Level, Open Digital Framework Foundation Level Exam, TM Forum Open API Foundation Level

Vladlen Tsykin: Business Process Framework (eTOM) Foundational Level, Customer Centricity Foundation Level, Information Framework (SID) Foundation Level, Open Digital Framework Foundation Level Exam, TM Forum Open API Foundation Level

Volkan Aras: Business Process Framework (eTOM) Foundational Level, Customer Centricity Foundation Level, Information Framework (SID) Foundation Level, ODA Components Foundation Level Exam, Open Digital Framework Foundation Level Exam, TM Forum Open API Foundation Level

Volkan Balcı: Business Process Framework (eTOM) Foundational Level, Customer Centricity Foundation Level, Information Framework (SID) Foundation Level, Open Digital Framework Foundation Level Exam, TM Forum Open API Foundation Level

Volkan Erdoğuş: Business Process Framework (eTOM) Foundational Level, Customer Centricity Foundation Level, Information Framework (SID) Foundation Level, ODA Components Foundation Level Exam, TM Forum Open API Foundation Level

Volkan Kahraman: Business Process Framework (eTOM) Foundational Level, Information Framework (SID) Foundation Level, TM Forum Open API Foundation Level

Volkan Okçu: Information Framework (SID) Foundation Level

Volkan şenkardeşler: Business Process Framework (eTOM) Foundational Level, Customer Centricity Foundation Level, Information Framework (SID) Foundation Level, Open Digital Framework Foundation Level Exam, TM Forum Open API Foundation Level

Volodymyr Golysh: Business Process Framework (eTOM) Foundational Level, Customer Centricity Foundation Level, Information Framework (SID) Foundation Level, Open Digital Framework Foundation Level Exam, TM Forum Open API Foundation Level

Volodymyr Semchyshyn: Business Process Framework (eTOM) Foundational Level, Customer Centricity Foundation Level, Information Framework (SID) Foundation Level, Open Digital Framework Foundation Level Exam, TM Forum Open API Foundation Level

Vorona Andrii: Business Process Framework (eTOM) Foundational Level, Customer Centricity Foundation Level, Information Framework (SID) Foundation Level, Open Digital Framework Foundation Level Exam, TM Forum Open API Foundation Level

Yalcin Yildiz: Business Process Framework (eTOM) Foundational Level, Information Framework (SID) Foundation Level, Open Digital Architecture Foundation Level, TM Forum Open API Foundation Level

Yaren Aksoy: Business Process Framework (eTOM) Foundational Level, Customer Centricity Foundation Level, Information Framework (SID) Foundation Level, ODA Components Foundation Level Exam, Open Digital Framework Foundation Level Exam, TM Forum Open API Foundation Level

Yaren Yuvka: Business Process Framework (eTOM) Foundational Level, Customer Centricity Foundation Level, Information Framework (SID) Foundation Level, Open Digital Framework Foundation Level Exam, TM Forum Open API Foundation Level

Yaroslav Oleskiv: Business Process Framework (eTOM) Foundational Level, Customer Centricity Foundation Level, Information Framework (SID) Foundation Level, Open Digital Framework Foundation Level Exam, TM Forum Open API Foundation Level

Yaroslav Onuchak: Business Process Framework (eTOM) Foundational Level, Customer Centricity Foundation Level, Information Framework (SID) Foundation Level, Open Digital Framework Foundation Level Exam, TM Forum Open API Foundation Level

Yasemen Ozsan: Application Framework (TAM) Foundation Level, Business Process Framework (eTOM) Foundational Level, Customer Centricity Foundation Level, Information Framework (SID) Foundation Level, TM Forum Open API Foundation Level

Yasemin Adıgüzel: Business Process Framework (eTOM) Foundational Level, ODA Components Foundation Level Exam, TM Forum Open API Foundation Level

Yasemin Arslan Diril: Business Process Framework (eTOM) Foundational Level, Customer Centricity Foundation Level

Yasin Kanlı: Business Process Framework (eTOM) Foundational Level, Customer Centricity Foundation Level, Information Framework (SID) Foundation Level, ODA Components Foundation Level Exam, Open Digital Framework Foundation Level Exam, TM Forum Open API Foundation Level

Yasin Satay: Application Framework (TAM) Foundation Level, Business Process Framework (eTOM) Foundational Level, Frameworx Foundation Level, Information Framework (SID) Foundation Level, TM Forum Open API Foundation Level

Yağmur Miray çeli̇koklar: Business Process Framework (eTOM) Foundational Level, Customer Centricity Foundation Level, Information Framework (SID) Foundation Level, Open Digital Framework Foundation Level Exam, TM Forum Open API Foundation Level

Yağmur Yaren Tezcan: Business Process Framework (eTOM) Foundational Level, TM Forum Open API Foundation Level

Yağızalp Urgancı: Application Framework (TAM) Foundation Level, Business Process Framework (eTOM) Foundational Level, Customer Centricity Foundation Level, Information Framework (SID) Foundation Level, ODA Components Foundation Level Exam, TM Forum Open API Foundation Level

Yelyzaveta Logvinenko: Business Process Framework (eTOM) Foundational Level, Customer Centricity Foundation Level, Information Framework (SID) Foundation Level, Open Digital Framework Foundation Level Exam, TM Forum Open API Foundation Level

Yesim Koca: Digital Business Ecosystems Foundation Level, TM Forum Digital Maturity & Transformation Foundation Level

Yevhen Pozhydaiev: ODA Components Foundation Level Exam, TM Forum Open API Foundation Level

Yuliana Sen: Business Process Framework (eTOM) Foundational Level, Customer Centricity Foundation Level, Frameworx Foundation Level, Information Framework (SID) Foundation Level, Open Digital Framework Foundation Level Exam, TM Forum Open API Foundation Level

Yuliia Levytska: Business Process Framework (eTOM) Foundational Level, Customer Centricity Foundation Level, Information Framework (SID) Foundation Level, Open Digital Framework Foundation Level Exam, TM Forum Open API Foundation Level

Yuliia Shybunka: Business Process Framework (eTOM) Foundational Level, Customer Centricity Foundation Level, Information Framework (SID) Foundation Level, Open Digital Framework Foundation Level Exam, TM Forum Open API Foundation Level

Yuliia Volbyn: AI Foundation Level, Application Framework (TAM) Foundation Level, Business Process Framework (eTOM) Foundational Level, Business Process Framework (eTOM) Practitioner Level, Customer Centricity Foundation Level, Digital Business Ecosystems Foundation Level, Frameworx Foundation Level, Information Framework (SID) Foundation Level, Open Digital Framework Foundation Level Exam, TM Forum Open API Foundation Level

Yunus Emre Bakis: Business Process Framework (eTOM) Foundational Level, Customer Centricity Foundation Level, Information Framework (SID) Foundation Level, Open Digital Framework Foundation Level Exam, TM Forum Open API Foundation Level

Yunus Emre Bardiz: Business Process Framework (eTOM) Foundational Level, Customer Centricity Foundation Level, Information Framework (SID) Foundation Level, Open Digital Framework Foundation Level Exam

Yunus Emre Değirmenci: Information Framework (SID) Foundation Level

Yunus Emre Koçyiğit: ODA Components Foundation Level Exam

Yurii Seniuk: Business Process Framework (eTOM) Foundational Level, Frameworx Foundation Level, Information Framework (SID) Foundation Level, TM Forum Open API Foundation Level

Yusuf Cem Kocatürk: Business Process Framework (eTOM) Foundational Level, Customer Centricity Foundation Level, Information Framework (SID) Foundation Level, ODA Components Foundation Level Exam, Open Digital Framework Foundation Level Exam, TM Forum Open API Foundation Level

Yusuf Hazar İpekçi: Business Process Framework (eTOM) Foundational Level, Customer Centricity Foundation Level, Information Framework (SID) Foundation Level, ODA Components Foundation Level Exam, TM Forum Open API Foundation Level

Yusuf Nokay: Customer Centricity Foundation Level, Information Framework (SID) Foundation Level, ODA Components Foundation Level Exam, Open Digital Framework Foundation Level Exam, TM Forum Open API Foundation Level

Yusuf Tuner: Business Process Framework (eTOM) Foundational Level, Customer Centricity Foundation Level, Information Framework (SID) Foundation Level, TM Forum Open API Foundation Level

Yücel Ekser: Business Process Framework (eTOM) Foundational Level

Zehra Ustunkaya: Application Framework (TAM) Foundation Level, Business Process Framework (eTOM) Foundational Level, Digital Business Ecosystems Foundation Level, Information Framework (SID) Foundation Level, Open Digital Framework Foundation Level Exam, TM Forum Digital Maturity & Transformation Foundation Level, TM Forum Open API Foundation Level

Zeki Altenler: Business Process Framework (eTOM) Foundational Level, Customer Centricity Foundation Level, Open Digital Framework Foundation Level Exam, TM Forum Open API Foundation Level

Zeynep Betul Kuvvet: AI Foundation Level, Application Framework (TAM) Foundation Level, Customer Centricity Foundation Level, Digital Business Ecosystems Foundation Level, TM Forum Open API Foundation Level

Zeynep Büyükkaya: Business Process Framework (eTOM) Foundational Level, Customer Centricity Foundation Level, Information Framework (SID) Foundation Level, ODA Components Foundation Level Exam, Open Digital Framework Foundation Level Exam, TM Forum Open API Foundation Level

Zeynep Büşra ücel: Business Process Framework (eTOM) Foundational Level, Customer Centricity Foundation Level, Open Digital Framework Foundation Level Exam

Zeynep Kuru: Business Process Framework (eTOM) Foundational Level

Zühal Yıldırım: Customer Centricity Foundation Level, ODA Components Foundation Level Exam

çağdaş Halil Mert: AI Foundation Level, Application Framework (TAM) Foundation Level, Frameworx Foundation Level, Open Digital Architecture Foundation Level

çisem Yurdal: Business Process Framework (eTOM) Foundational Level, Customer Centricity Foundation Level, Information Framework (SID) Foundation Level, Open Digital Architecture Foundation Level, TM Forum Open API Foundation Level

çiğdem Tok: Business Process Framework (eTOM) Foundational Level, Customer Centricity Foundation Level, Information Framework (SID) Foundation Level, ODA Components Foundation Level Exam, TM Forum Open API Foundation Level

çiğdem Tuna: Business Process Framework (eTOM) Foundational Level, Customer Centricity Foundation Level, Information Framework (SID) Foundation Level, ODA Components Foundation Level Exam, Open Digital Framework Foundation Level Exam, TM Forum Open API Foundation Level

ömer Faruk Demirkan: Business Process Framework (eTOM) Foundational Level, Customer Centricity Foundation Level, Information Framework (SID) Foundation Level, Open Digital Framework Foundation Level Exam, TM Forum Open API Foundation Level

ömer Faruk Dinçer: Information Framework (SID) Foundation Level, Open Digital Architecture Foundation Level, TM Forum Open API Foundation Level

ömer Orçun özbay: Business Process Framework (eTOM) Foundational Level

ömür Ertunç Yıldırım: Application Framework (TAM) Foundation Level, Business Process Framework (eTOM) Foundational Level, Customer Centricity Foundation Level, Frameworx Foundation Level, Information Framework (SID) Foundation Level, Open Digital Framework Foundation Level Exam, TM Forum Open API Foundation Level

özer Yücel: Information Framework (SID) Foundation Level, TM Forum Open API Foundation Level

özge Akın: Business Process Framework (eTOM) Foundational Level, Customer Centricity Foundation Level, Information Framework (SID) Foundation Level, Open Digital Framework Foundation Level Exam, TM Forum Open API Foundation Level

özge Aydın: Business Process Framework (eTOM) Foundational Level, ODA Components Foundation Level Exam, Open Digital Framework Foundation Level Exam, TM Forum Open API Foundation Level

özge Güngör: Business Process Framework (eTOM) Foundational Level, Customer Centricity Foundation Level, Information Framework (SID) Foundation Level, ODA Components Foundation Level Exam, Open Digital Framework Foundation Level Exam, TM Forum Open API Foundation Level

özge Yıldırım: Business Process Framework (eTOM) Foundational Level, Customer Centricity Foundation Level, ODA Components Foundation Level Exam, Open Digital Framework Foundation Level Exam, TM Forum Open API Foundation Level

özge çetiner: Business Process Framework (eTOM) Foundational Level, Customer Centricity Foundation Level, Information Framework (SID) Foundation Level, ODA Components Foundation Level Exam, TM Forum Open API Foundation Level

özge çiftbudak: Business Process Framework (eTOM) Foundational Level, Customer Centricity Foundation Level, Open Digital Framework Foundation Level Exam

özge özentürk: Business Process Framework (eTOM) Foundational Level, Customer Centricity Foundation Level, Information Framework (SID) Foundation Level, Open Digital Framework Foundation Level Exam, TM Forum Open API Foundation Level

özgür Barış Ayhan: Customer Centricity Foundation Level, ODA Components Foundation Level Exam

özgür Bayram: Business Process Framework (eTOM) Foundational Level, Customer Centricity Foundation Level, Open Digital Framework Foundation Level Exam, TM Forum Open API Foundation Level

özgür Mayakan: Application Framework (TAM) Foundation Level, Business Process Framework (eTOM) Foundational Level, Customer Centricity Foundation Level, Frameworx Foundation Level, Information Framework (SID) Foundation Level, Open Digital Architecture Foundation Level, TM Forum Open API Foundation Level, Transition to Virtualized Networks Foundation Level

özkan Demircan: Business Process Framework (eTOM) Foundational Level, Customer Centricity Foundation Level, Information Framework (SID) Foundation Level, Open Digital Framework Foundation Level Exam, TM Forum Open API Foundation Level

özlem Arslan: AI Foundation Level

özlem Erkek: Business Process Framework (eTOM) Foundational Level, ODA Components Foundation Level Exam

özlem Nur Erdoğan: Business Process Framework (eTOM) Foundational Level, Customer Centricity Foundation Level, Information Framework (SID) Foundation Level, ODA Components Foundation Level Exam, TM Forum Open API Foundation Level

özlem öykü çimen: Business Process Framework (eTOM) Foundational Level, Customer Centricity Foundation Level, Information Framework (SID) Foundation Level, ODA Components Foundation Level Exam, TM Forum Open API Foundation Level

ümit Güngör: Business Process Framework (eTOM) Foundational Level, Customer Centricity Foundation Level, Information Framework (SID) Foundation Level, ODA Components Foundation Level Exam, TM Forum Open API Foundation Level

ünsal Aygün: Business Process Framework (eTOM) Foundational Level

şerif Adalı: Business Process Framework (eTOM) Foundational Level, Customer Centricity Foundation Level, Information Framework (SID) Foundation Level, Open Digital Framework Foundation Level Exam, TM Forum Open API Foundation Level

şeyma Duman: Business Process Framework (eTOM) Foundational Level, Customer Centricity Foundation Level, Information Framework (SID) Foundation Level, Open Digital Framework Foundation Level Exam, TM Forum Open API Foundation Level

şeyma Hilal özkır: Business Process Framework (eTOM) Foundational Level, Customer Centricity Foundation Level, Information Framework (SID) Foundation Level, ODA Components Foundation Level Exam, TM Forum Open API Foundation Level

şeyma özanar Başnur: Customer Centricity Foundation Level, Information Framework (SID) Foundation Level, Open Digital Framework Foundation Level Exam, TM Forum Open API Foundation Level

şura Kara: Business Process Framework (eTOM) Foundational Level

şükran Cücü: Business Process Framework (eTOM) Foundational Level, Information Framework (SID) Foundation Level, Open Digital Framework Foundation Level Exam, TM Forum Open API Foundation Level

şükrü Esen: Business Process Framework (eTOM) Foundational Level, Customer Centricity Foundation Level, Information Framework (SID) Foundation Level, ODA Components Foundation Level Exam, Open Digital Framework Foundation Level Exam, TM Forum Open API Foundation Level

---
Signed Manifesto